Hirotoshi Honda is half an hour late. We're supposed to meet at the UK headquarters of the Mugen Motorsports engineering company he founded in Japan more than 40 years ago, but he's nowhere to be seen.
Mugen's UK HQ, where we wait, is a large, high-fenced industrial unit in the back-blocks of Milton Keynes, just across the road from a bigger unit wearing Honda signage, which seems the correct order of things. I have just been reading that Honda-san has been the biggest shareholder in the mighty Honda Motor Company since his father, Soichiro, died in 1991.
He's usually very punctual, his staff say. On the other hand, we're only a couple of days beyond the week-long TT motorbike racing programme on the Isle of Man, where Mugen's Shinden battery-powered bikes have won again. It's possible Honda has taken a diversion to visit his friend John McGuinness, the injured motorbike racing legend everyone hoped would be able to ride the electric bike at the TT year.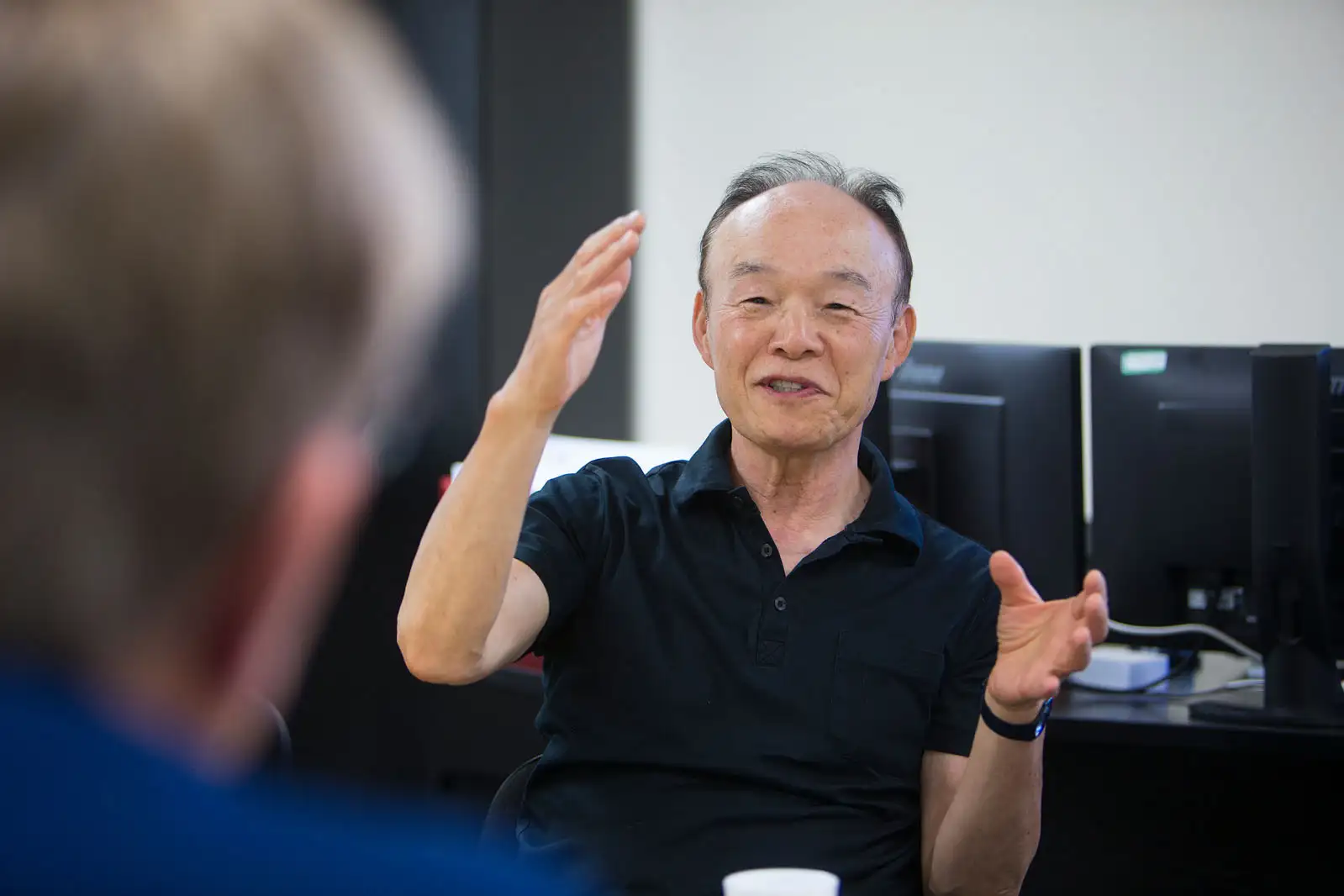 As things turned out McGuinness couldn't make the grid but another Mugen factory rider still managed to set a new course record at an average speed of 121.824mph, which is amazing when you consider that when they started six years ago, the bikes couldn't crack 100mph. These things I learn while we wait. Mr Honda arrives with smiles and apologies (there has been a simple diary mix-up) and we settle down to talk.
Honda is the son of the legendary Soichiro, who founded the Honda car and motorcycle empire back in 1948 by building low-powered motorbikes for himself and his neighbours. Despite the largest shareholder status, he is nothing like your usual heir to a global engineering dynasty. He has never worked directly for Honda, and started Mugen (in Japanese it means 'unlimited') in his late 20s with the specific wish of being independent of his father's company. The only Honda products he owns are a lawn mower and a monkey bike; he drives around Tokyo in a BMW i3 and eschews all efforts to bring him into Honda corporate life.
"I don't think about my position," he says. "I just don't care about it. "I was brought up not to expect a place in my father's company when I was young," says Honda. "He had seen other sons become big failures in their family's businesses and didn't want that to happen to us. This was lucky, because I didn't want to join the company anyway. I wanted to travel, and I did. My father had followed his own dream and he taught me about freedom."