Fun fact: remember the British Touring Car Championship (BTCC) Honda Civics you were watching last year? They were built in 2012.
Okay, maybe it's not that much fun, but it's definitely a fact. Seriously, the five cars driven by Matt Neal and 'Flash' Gordon Shedden, plus three other Honda-supported cars, were all in their sixth season of racing.
2018 BTCC preview: 8 things to watch for this season
Some smart alec is going to tell me I'm wrong. The Civics used in the BTCC were hatchbacks from 2012, but estates in 2014 and Type Rs from 2015, they'll say, head in notebook. And they'd be right.
But here comes James Rodgers, team manager at Honda Yuasa Racing, which is run by the Neal family's Team Dynamics outfit, Honda's supported race team. "We made seven shells in 2012," he says. "In 2014, the intrinsic shells were cut-and-shut to put the Tourer back end on them, and then 'un-cut-and-shut' afterwards. But from the B-pillar forwards they were the same, and the roll-cage remained the same. They're massively strong cars – I think we lost one shell in five years. We're not in a day and age where we can build new shells every year."
This year, though, they can, and this is how they do it.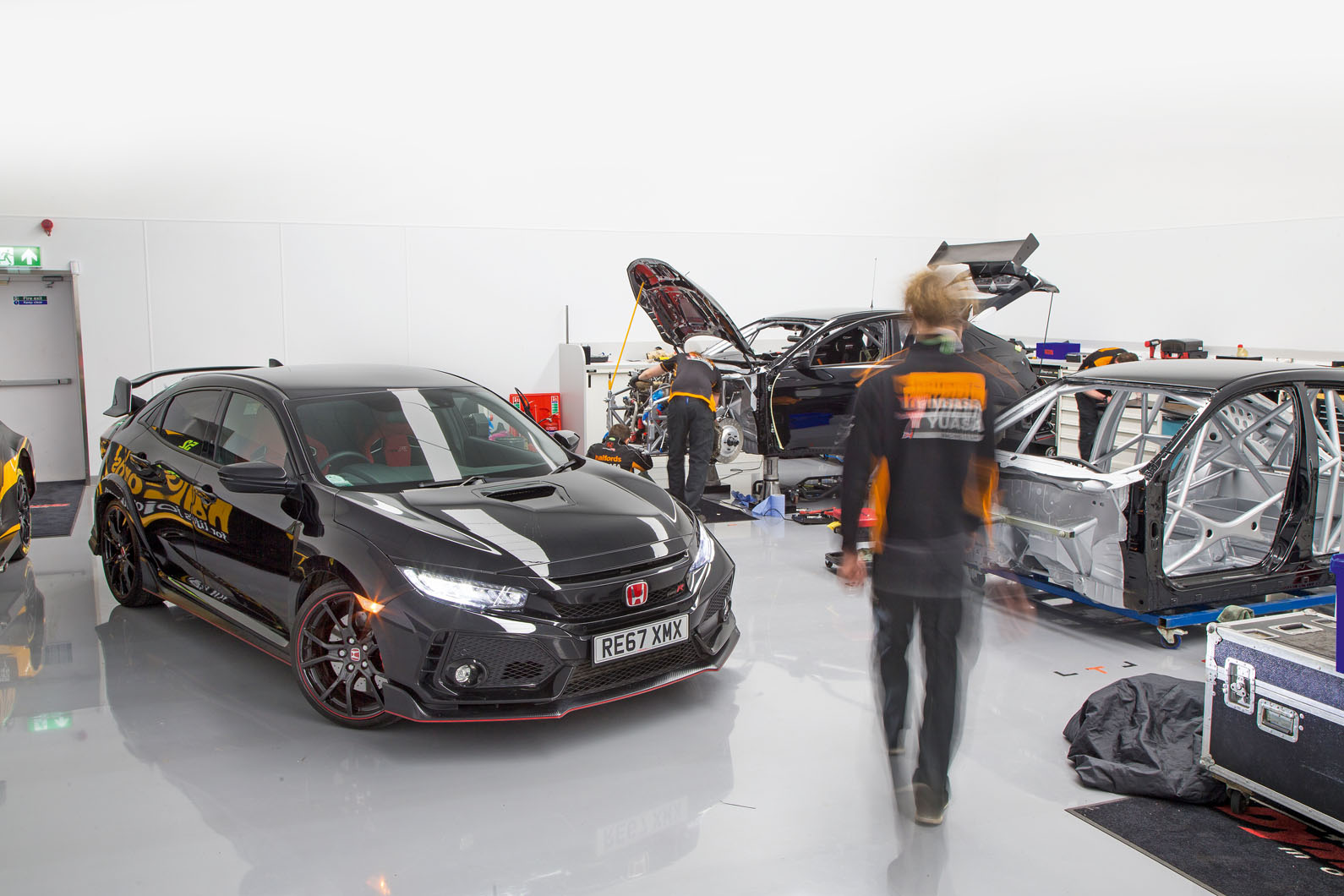 The 2018 BTCC gets under way at Brands Hatch on Saturday and on the grid will be all-new Honda Civics – faster than last year's car, they're confident – based on the latest-generation (FK8) road car.
Five champions, 17 race winners on the 2018 BTCC grid
It'll be faster because the new road car is faster, although I'll come to why in a moment. Because, first, it's worth bearing in mind that the BTCC's rule-makers will try to limit whatever advantage a new car brings.