Volkswagen sells 11 different saloons in China. That takes some getting around, but we tried our best last year with this rundown.
Yet even so, the near dozen saloons in VW's official handout pics all look broadly similar, with even greater overlap on the spec sheets. How many cars can you sell with a 2.6-something-metre wheelbase?
Plenty, it seems. For six of the 11 VWs are in China's top 10 best-selling saloons so far this year.
China's new car market might be wobbling, with VW itself losing ground in the past few months, yet its sales so far in 2018 in China are just over 2.5 million cars to the end of October, up 0.4% year-on-year and only a handful fewer than every car maker put together in Britain in 2017.
And those six – Jetta, Magotan, Bora, Sagitar, Lavida and Santana – are all cars we've driven back to back today, to try and work out why so many are sold, and just what those differences are. (For the sake of completion, the other four in the top 10 are the Toyota Corolla, Geely Emgrand, Buick Excelle and Nissan Sylphy, and we drove them too, but more on that another time).
See the six of them in the metal next to each other, and they still all look broadly similar. But to drive? This is where the differences at last creep in, the greatest influence of all being the origin of the underpinnings.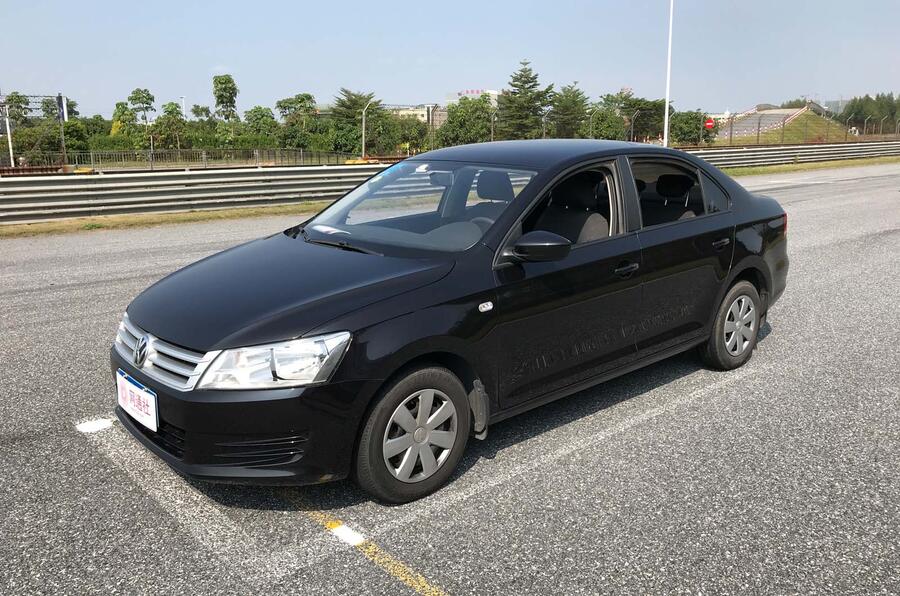 Smallest is the Santana, which also happens to be the worst to drive. It's based on a development (read: budget) of the VW Group's old PQ25 platform, and is largely similar to the Skoda Rapid and Seat Toledo sold in Europe. Hardly a good start, and the recipe is further flavoured with the appealing combination of a slow-witted automatic gearbox, coarse engine, and dead brake pedal, while your hands are in contact with a steering wheel from a late 1990s Skoda Fabia.
Yet it's cheap, and popular – often VW's second-biggest selling saloon in any given month. For that position, one of the others it vies with is the Jetta. A name known well in Europe, the Jetta can also trace its underpinnings to the PQ25 platform, and is only marginally more tolerable to drive.