Imagine ordering an extensive and rather elaborate new kitchen, and then discovering after it has been part-installed that you must move house and transfer your shiny new units and white goods to a room of a different design and layout. Now imagine the scale of that challenge multiplied by several hundred. And there you have the task facing the team kitting out BMW's Mini factory in Cowley, Oxford, 19 years ago.
The new Mini developed by Rover and BMW in the late 1990s was originally intended to be built at Longbridge, Birmingham, where most original Minis were produced during its 41-year life. All that changed when then chancellor Gordon Brown refused to grant BMW a relatively modest amount of aid to assist with the modernisation of Longbridge. This was the last straw for a BMW board riven by the difficulties faced by its "English Patient".
In March 2000, BMW announced that it was disposing of Rover, keeping Mini and selling Land Rover to Ford. The Phoenix Consortium that bought Rover for a nominal £10 was gifted the Longbridge plant, the MG F, Rover 25, 45 and 75 – the last of these assembled in the Cowley factory that, suddenly, was going to produce the new Mini. Not that the staff of Cowley knew that straight away. "There was a one-hour gap between hearing that Rover was to be sold and that Mini would be coming to Cowley," says Andy Brook, then in pipeline logistics for the 75, now a materials planning manager.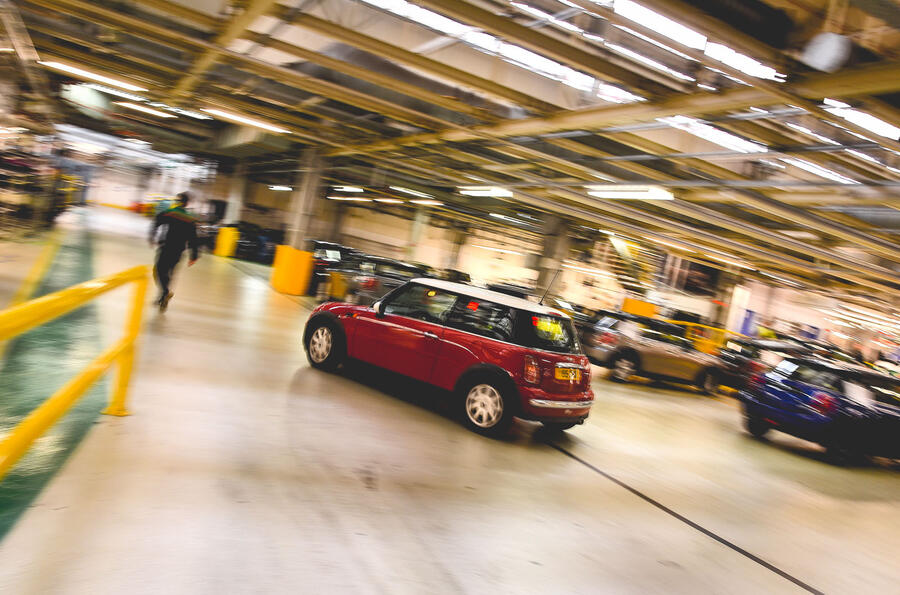 There are still plenty of people at Mini's Oxford plant today who were involved in this transfer. Mick Fisher, who joined Austin as an apprentice in 1965, drolly describes it as "stripping the Rover 75 out and putting the Mini in", which rather underestimates the Herculean task involved.
"The challenge was that all the equipment was designed for Longbridge and we now had to fit it into a much smaller building," he says. "The glazing stations and the rolling roads were all going into a much smaller building."