Volkswagen has its vast, brooding Wolfsburg and Fiat its magnificent Mirafiori. BMW's Four Cylinder building beside Munich's Olympic Park is considered so iconic that even though it opened in only 1973, it has already been preserved for posterity. And Opel's Rüsselsheim base near Frankfurt is so vast that tour guides tell you it is "slightly larger than Monaco".
Until now, Britain's largest car maker, Jaguar Land Rover (JLR), has had no such technology epicentre, although things were different when Jaguar and Land Rover were separate companies. But Sir William Lyons' old lair at Brown's Lane, Coventry was shut and sold years ago and what was once Land Rover's solus site in Lode Lane, Solihull now makes Jaguars as well as Land Rovers. And it doesn't do design.
A proper JLR home where great ideas can be turned into great products – a notion as romantic as it is practical – has simply not existed. Until now.
Last month, JLR's world changed entirely when its CEO, Sir Ralf Speth, opened a new Product Creation Centre, home for 13,000 engineers, near Gaydon, about 10 miles southeast of Warwick. In the five years of planning and three of construction, the complex has come to be known as the Gaydon Triangle in recognition of the shape described by the original airfield's three intersecting runways. Its opening, combined with relocation to the Triangle of the 280-strong Jaguar design team, of JLR's advanced engineering group and of the vital but little celebrated procurement team, means that for the first time JLR has an authentic nerve centre, a technical hub where its cars will be conceived, designed, engineered and developed and roll on experimental wheels for the first time, en route to approval for fullscale production.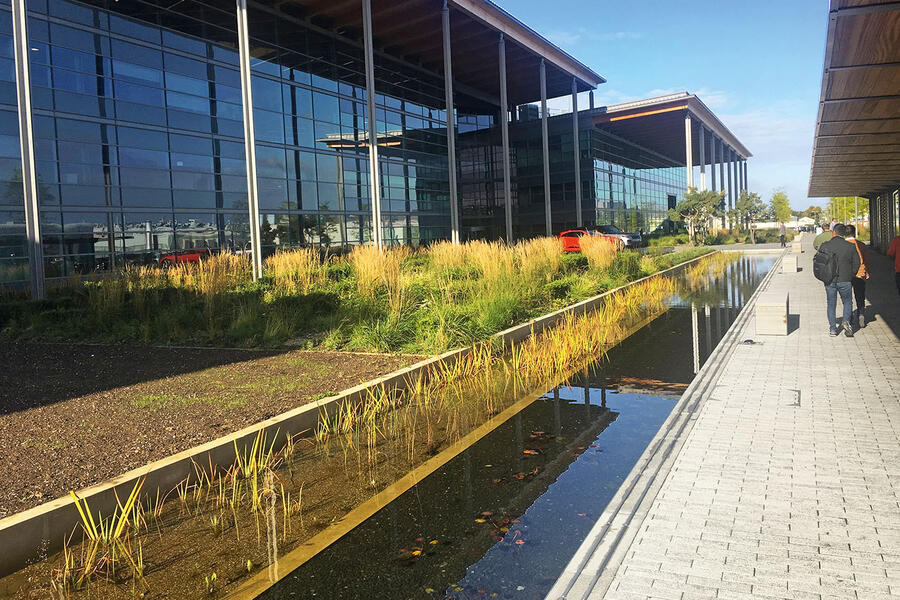 At the centre's opening, Speth told Autocar that the base would "orchestrate all global engineering sites of Jaguar and Land Rover across the world – from China, Hungary, India, Ireland, Slovakia to the USA. For the first time," he declared, "we can co-locate the essential divisions of the comprehensive product creation process with critical manpower here in Gaydon."