This is it – this is the big one. The test that's been seven years in the making, during which we've endured all the teaser images, the grainy spy shots, the carefully managed prototype drives, the international launch and then brief blasts in the UK. But now, finally, the Toyota Supra is out in the wild, free of its minders and ready to do battle.
Those early outings hinted at a car that had the potential to be the real deal, but we needed more than a few miles on a carefully choreographed route to deliver the definitive verdict on one of Toyota's most eagerly awaited offerings in years, especially one that has painted big red targets on the back of some of the biggest hitters in the sports car firmament.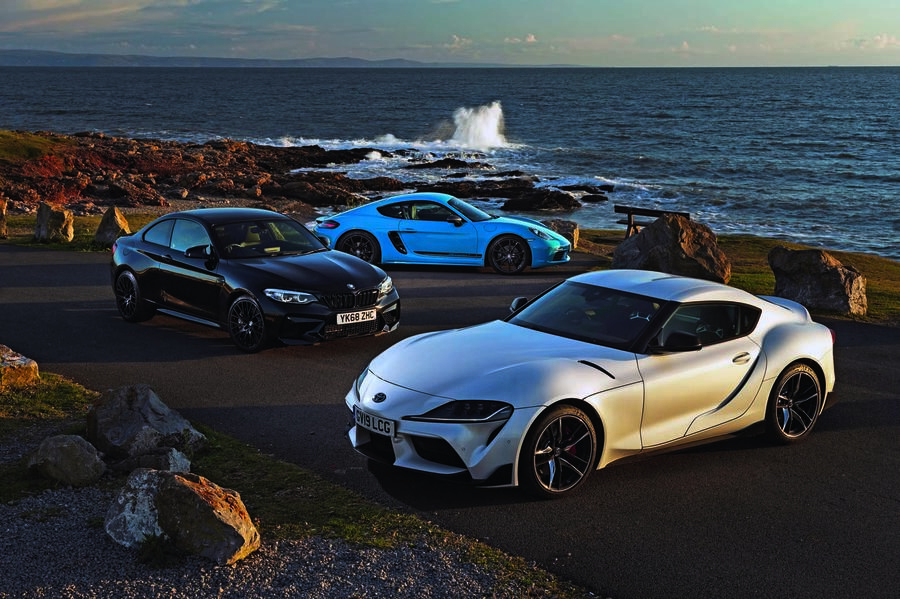 Of course, the Supra's arrival hasn't been without controversy, its relationship to its dizygotic BMW Z4 twin proving more obvious (on the inside, at least) than many had hoped. Yet while Bavaria provides the 335bhp turbo straight six, eight-speed ZF automatic transmission and electronic slippy diff, plus the electrical architecture and switchgear, Toyota claims the Supra's wide track and short wheelbase – the perfect combination for the intended acrobatic agility – are Japanese to its steel and aluminium core.
So how serious a sports car is the Supra? Well, there's only one way to find out, which is why we've headed for some of South Wales' most testing Tarmac in close convoy with a pair of formidable foes.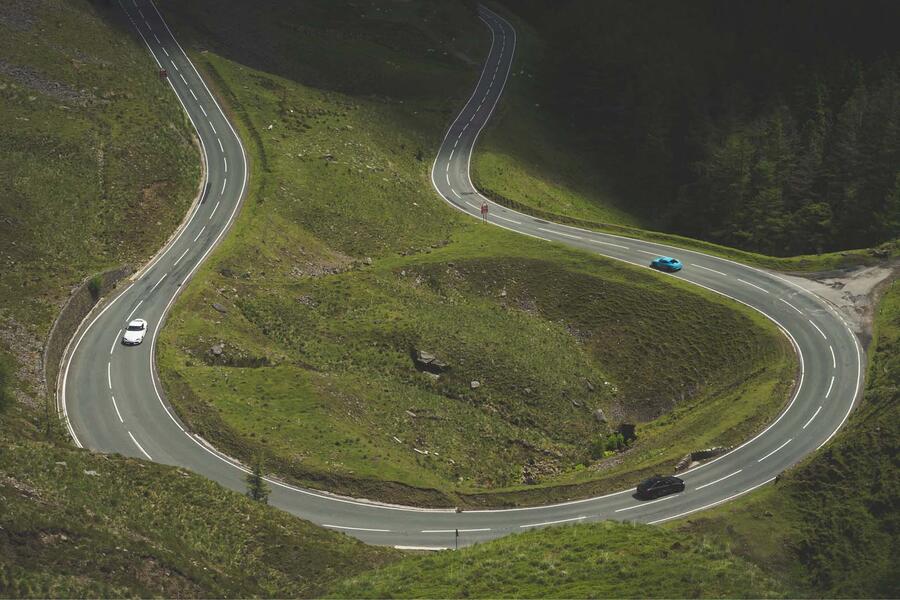 Looming largest in the Toyota's sights is the Porsche 718 Cayman. In freshly released T form tested here, it's currently the purest and most driver-focused version of Stuttgart's starter sports car, featuring a 20mm lower ride, a torque vectoring differential and a small reduction in weight – surely not all of it courtesy of the looped fabric door handles. Yes, its mid-engined layout is at odds with the Toyota's more traditional take on arranging the mechanical masses, but the Cayman is the car that chief engineer Tetsuya Tada has consistently identified as the benchmark for his baby. With 296bhp from its 2.0-litre flat four, the Cayman is the most weak-kneed here, but also the lightest at 1350kg. Furthermore, it's got a snappy six-speed manual (a seven-speed PDK is an option) – the Supra is self-shifting only.