I'm not old enough to reminisce about when this part of East London was all fields, but I do remember a time when the Greenwich Peninsula seemed to be mud and cranes. I did a photoshoot here almost exactly 20 years ago, when what was then the Millennium Dome was still being hastily constructed ahead of its official opening on 1 January 2000.
Back then, the Dome looked like a vast circus tent – pretty much what it was. It stood by itself in the middle of a wilderness of reclaimed industrial land. Now renamed the O2 Arena, it is surrounded by so much development that photographer Luc Lacey struggles to find a vista that will allow both it and the Audi A2 to occupy the same frame.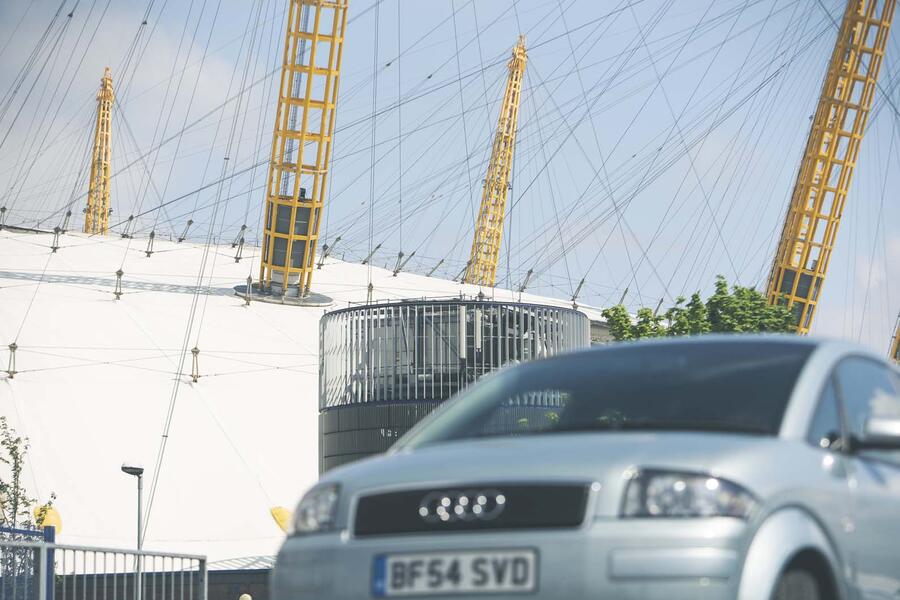 O2 and A2 seem like an appropriate fit given it is also 20 years since Audi's forward-looking supermini went on sale. When we decided to do a story about cars that were ahead of their time, there were several strong candidates for the starring role but one clear winner. The A2 was so futuristic in 1999, it feels as if the world is only just catching up to it; the similarly sized AI:ME concept that Audi showed at this year's Shanghai motor show seems hardly more daring.
Yet, like the Dome, the A2 was a failure. Visitors trickled rather than flocked to the expensively assembled Millennium Experience, it drew less than half the numbers it was meant to and closed at the end of 2000 having racked up big losses. The Audi lasted longer, on sale until 2005, but high prices and limited practicality restricted sales success.