If you're panning for gold, stop: we may have found some you don't have to grub around for. It's the Audi A2, a remarkable little car most of us know to be a future classic but few have acted on. Well, now's the time to do just that because you never saw such a sweet little bargain.
Just £500 is all you need for a 2001- reg SE 1.4 with 116,000 miles and full service history, but if you're made of money, how about a one-owner 2002-reg 1.4 TDI SE with 98,000 miles for £1795?
Many A2s have full service histories and, being Audis, still feel taut and fresh. Best of all, their owners are nuts – in a good way. They love good engineering and they love their A2s. They look after them – and that's rare in the used car market.
The A2 is one of those cars that comes along now and then and gives the trees a good shake. Lightness, exceptional fuel economy, impressive packaging efficiency, high levels of safety and ease of ownership were its USPs when it was launched in 2000. (It ceased production in 2005.)
Built entirely of aluminium and with a strong spaceframe at its heart, it weighed just 895kg in its lightest form. It arrived powered by a 74bhp 1.4 MPI petrol engine, followed a few months later by a three-cylinder 1.4 TDI diesel engine also producing 74bhp. Owners boast of this engine returning up to 70mpg.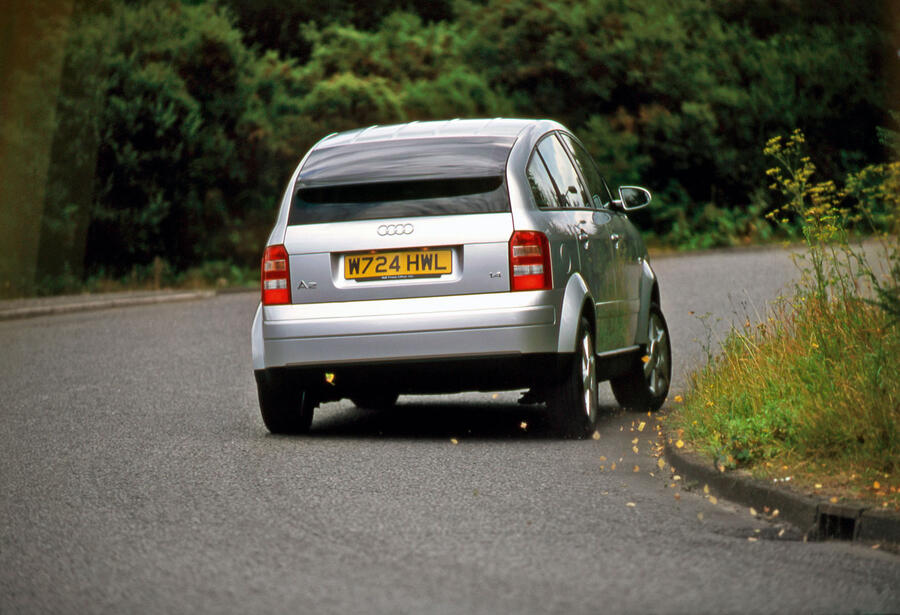 The next year, the most interesting A2 was launched: the stripped-out 60bhp 1.2 TDI diesel auto. Unfortunately, this ultra-economical model (it returns a claimed 94mpg and emits just 81g/km of CO2) wasn't sold in the UK, at least officially, but around 10 examples survive here today. Rob Womersley, boss of VW and Audi specialists Wom Automotive, owns one – but then he owns six A2s and claims his business maintains 100 of them.