Tucked away in a small business studio in countryside six miles from Blackpool is probably the biggest car maker you've never heard of.
You'll look in vain for an army of assembly workers, though. The people who put the cars together are not here, you see. No, they're you and me; people in homes all over the UK, sitting at their computers using an online configurator to choose colours and trims, and build their dream motor.
RealtimeUK, this small business in the Lancashire village of Westby, is where the online configurators used by Bentley and Volkswagen are designed and produced. Every component they show, be it a Continental's Tamo Ash over Piano Black single-finish veneer or a Volkswagen Golf's optional 17in Karlskoga alloy wheels, starts life as a line of code - the same code the factories in Crewe and Wolfsburg use. Each code generates a flat, two-dimensional image of a part or even an entire car. RealtimeUK's expert designers bring these thousands of unexciting and functional images to life by applying light, shade, perspective and texture in a series of layers. The result is images of cars and components you'd swear were real.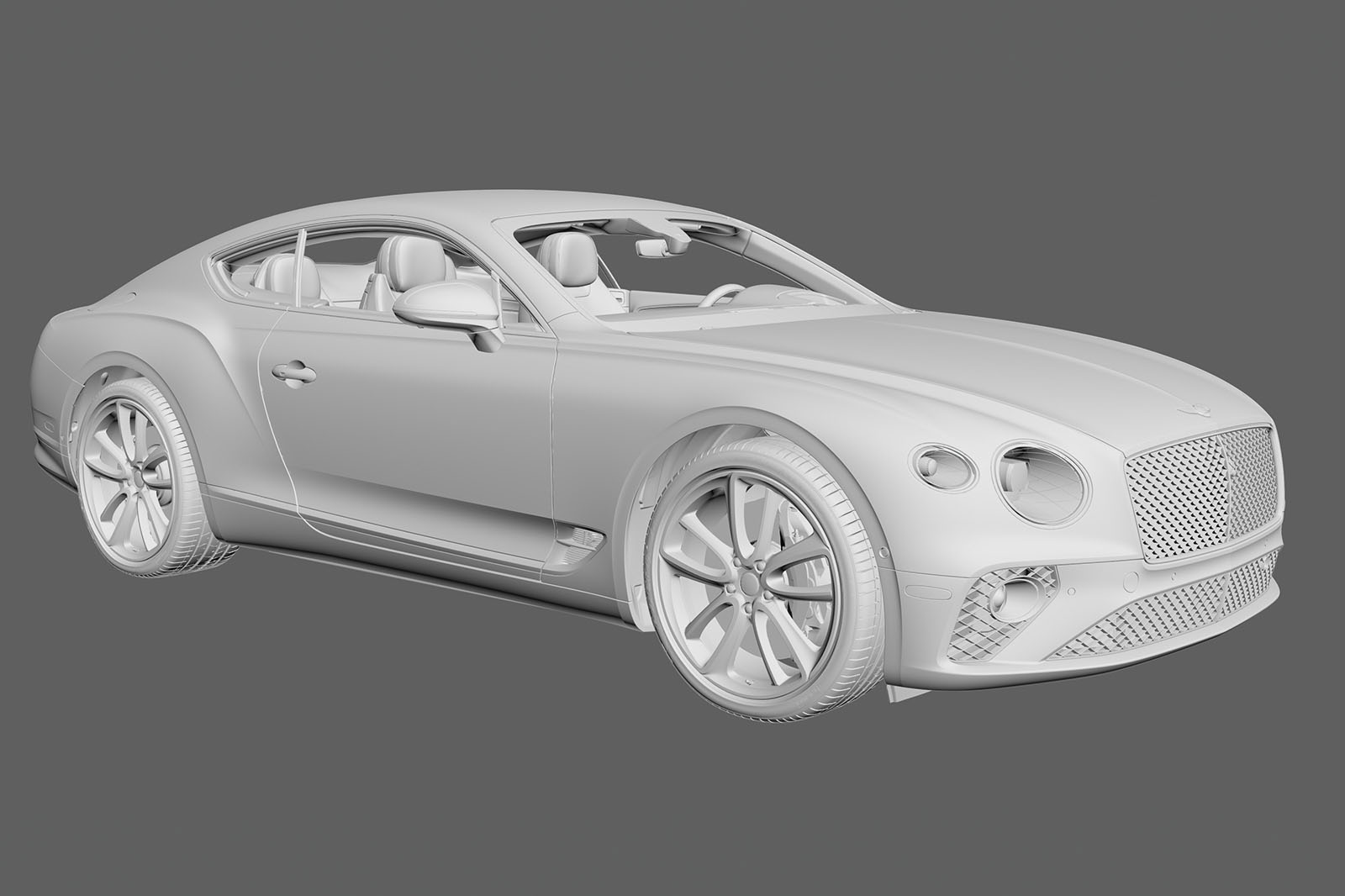 Once upon a time, all a new-car customer had to go by was a brochure, an options list and their own imagination. Now, they can amuse themselves by speccing their chosen car on a configurator and seeing it evolve before their eyes in high resolution and perfect detail on their computer or smartphone. Bentley reckons its customers typically spend eight minutes configuring their new car. Given that there are up to seven billion possible permutations of options, such as paint, hide, veneer and stitching, on a GT alone, it's surprising they don't spend longer. The GT's configurator requires 162,000 images to render these combinations of trim - more images than were created for the original Toy Story movie. If they were played one after the other, you'd be sitting at your computer watching them for five hours.