The 2017 Land Rover Discovery has been confirmed as the first model that will be built at JLR's new production facility in Nitra, Solvakia.
We've driven an early prototype of the 2017 Land Rover Discovery - check it out here
At first, 100% of the production of the new SUV will be handled by the firm's existing Solihull plant, but the Nitra site will begin to contribute to the new Discovery's supply when it opens in late 2018.
The £1 billion Slovakian plant will also become the birthplace of several new, all-aluminium JLR models that are yet to be confirmed, with the 2019 Land Rover Defender a possible future candidate.
The factory will have an annual capacity of 150,000 vehicles and will use what JLR describes as "cutting-edge current manufacturing technologies".
The plant will be the first in Europe to use a Kuka Pulse carrier system, which is claimed to be 30% faster than conventional conveyance systems, helping to speed up production times.
A highly automated paint shop will also be built at the plant, and JLR says new smart, connected manufacturing processes will in future be integrated as the technology becomes available.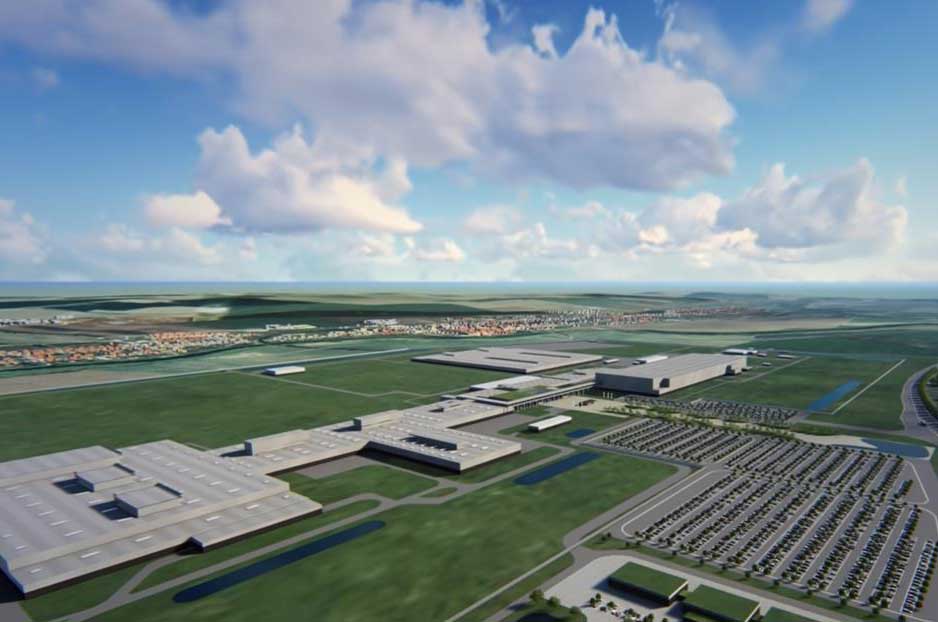 Water saving devices and heat recovery systems will help to boost the plant's efficiency and minimise its environmental impact.
JLR confirmed its plans to build the plant at the close of 2015. Since then, 40,000 people have registered an interest in working at the facility. JLR says 2800 employees will work there when it opens in around two years' time.
The new plant comes at a time when JLR is rapidly expanding its production facilities and investing in new technologies.
Demand for the XE has grown so much that production for the model has had to be shifted from Solihull to Castle Bromwich, with £100m of investment being made to cater for the move. A new factory in Brazil was also opened earlier this year in order to cater for demand in South America.