Jaguar has officially launched its 2016/17 Formula E team and returned to factory motorsport for the first time in more than 10 years.
The move comes nearly a year after the decision to compete in the world's leading electric race series was first announced.
With electronics giant Panasonic as its title sponsor and the Lear Corporation as its official partner, Jaguar Racing will enter its new Formula E car – called the I-Type 1 – with drivers Mitch Evans and Adam Carroll. Chinese racer Ho-Pin Tung will be the reserve driver.
The I-Type 1 has been developed in collaboration with Williams Advanced Engineering, an offshoot of the Formula 1 team of the same name. Jaguar says it will use the series as part of the research and development programme for future electric road cars.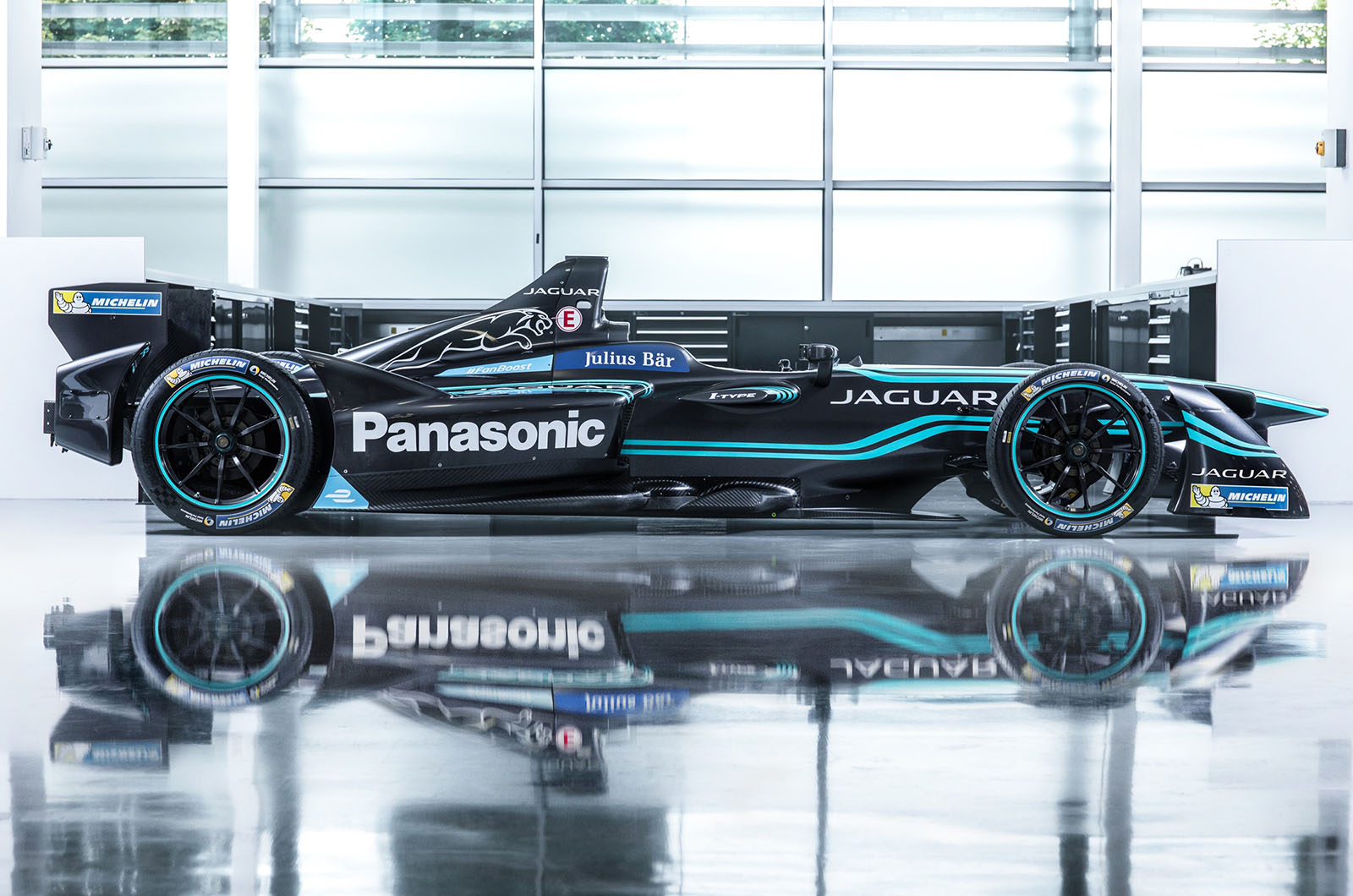 Nick Rogers, executive director product engineering at Jaguar Land Rover, said: "Over the next five years, we will see more changes in the automotive world than in the last three decades. The championship will enable us to engineer and test our advanced technologies under extreme performance conditions. We will apply this vital knowledge as part of our real-world development. At Jaguar Land Rover, we employ 9000 engineers and the team will draw on these engineers to extract data and push the boundaries of electric technology in a race environment."
Talking at today's launch, Rogers added: "The race team is a key part of our product development. In future, we will have road cars that use a lot of the tech, the electronic controls, the propulsion systems and the batteries [from the race cars]. I predict you will soon be hearing about vehicles that utilise this technology."
Team director James Barclay said: "We want to be successful on and off the track. We know that the challenge will be strong. Our competitors have a two-year head start. We will be keeping our expectations in check in our first season. Ultimately, we're here to win but we're here to innovate, too."