Welcome to true-blue petrolhead territory. This is where incredible outright grip and pace, vivid driver engagement and thrill, supreme handling poise and track-day-ready specification and purpose all abide. You'll like it here.
These are the ultimate, track-honed versions of already fast and engaging cars. You can go even more extreme with a purpose-built lightweight special, but the idea here is that when your track day is finished, you can take off your helmet and drive home without getting wet, being sunburnt or going deaf.
Excluding the freak shows, there cars are the money-no-object solution to going impossbly fast around a track while delivering a visceral, tactile experience.
This list does include a few machines that have gone off sale but have yet to be replaced, because these kinds of cars don't come along often, they don't stay around for long and the best remain relevant long after they've disappeared from the sales brochures.
To chart 10 of these cars without counting those that are technically defunct would be to deny some amazing driver's cars the recognition they're undoubtedly due. But which are due the most?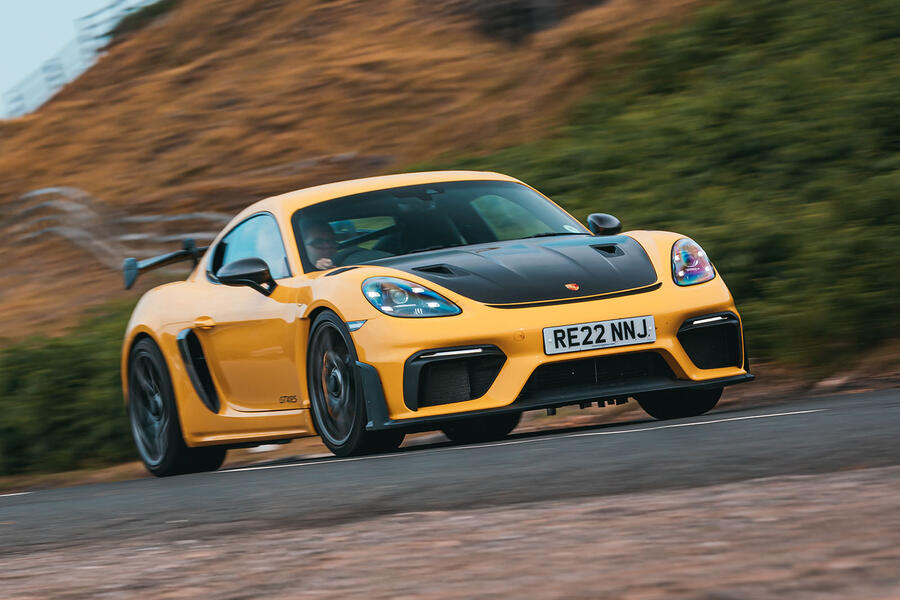 It has taken a while for Porsche to throw everything it's got at its smallest sports car, the Cayman. In a few years, it's going purely electric, so it was a case of now or never. Combining the lighter, mid-engined body with the scintillating engine from the Porsche 911 GT3 sounds like a recipe for something spectacular, and the result is nothing short of mind-blowing.
With its air intake snorting right by your ear, that flat six has never sounded so vivid, and the PDK's shifts are as instantaneous as ever. The GT4 RS has new-found grip and precision, courtesy of stiffer suspension, an uprated aerodynamics package and a set of Michelin Cup 2 tyres.
It can be a bit much on the road, but the GT4 RS makes perfect sense on track, where it hits a spectacular stride. Handling is perfectly balanced; it's stable on a trailing throttle in a way that Caymans tend not to be, so you can attack braking zones hard, trail brake to apexes and carry huge speed. Mid-corner grip and stability are titanic, with a progressive breakaway from the rear if you approach it gradually.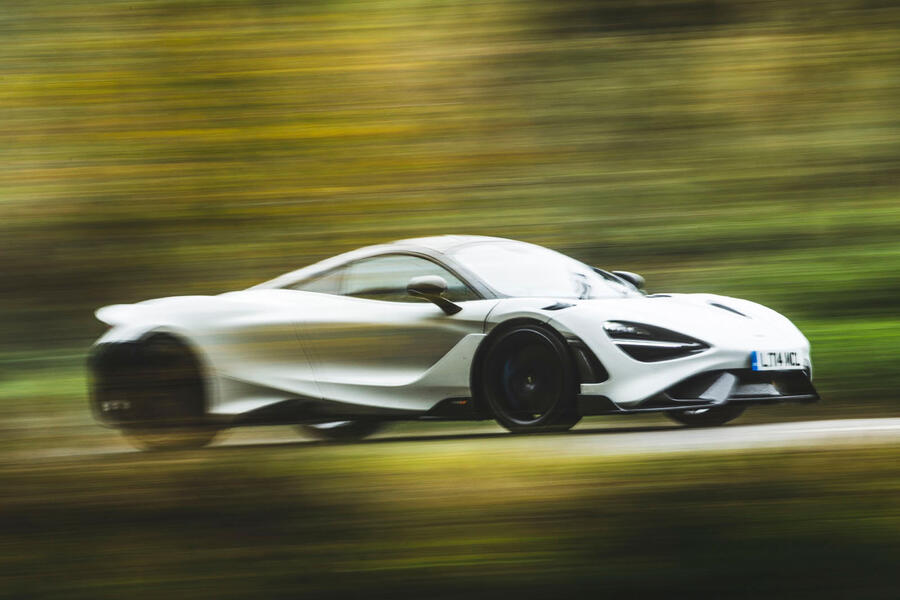 The latest model in McLaren's series of Longtail specials is not without its flaws, but as an explosive tour de force in the upper echelons of the trackday supercar world, it takes some beating.
For one thing, the effort and expense that went into the 765LT deserve recognition. Removing weight from something as light as the McLaren 720S is no mean feat, necessitating extreme measures such as the use of titanium wheel nuts and thinner glazing, which help save 80kg in total and give the car's powertrain frighteningly little to hold it back. That powertrain consists of McLaren's twin-turbocharged 4.0-litre V8, tuned to 755bhp for this application and with a shorter final drive for truly neck-snapping acceleration.