The Lamborghini Miura has long been hailed as one of the prettiest cars ever built. 50 years after its birth, we drive one through picturesque Italy.
Never trust an ancient Italian speedometer. The needle is touching 260km/h – more than 160mph – but there's no way the Lamborghini Miura is running at that sort of pace.
Besides, there's a police car alongside my bright yellow SV model as we hurtle down the dual carriageway between Bologna and Parma.
Fortunately, the carabinieri are all smiles in their Lamborghini Huracán squad car. And the driver is definitely urging me on, rather than trying to enforce the national speed limit.
Thousands of spectators have lined the route to wave Italian flags and photograph our progress. As we slow to pay a toll, the cry from a minibus opposite goes up: "Viva Lamborghini!"
Welcome to the inaugural Miura Tour – a collection of 25 classic Lamborghinis embarking on a four-day adventure across northern Italy. The event has star billing and cars have been shipped from as far afield as Japan and the US to attend.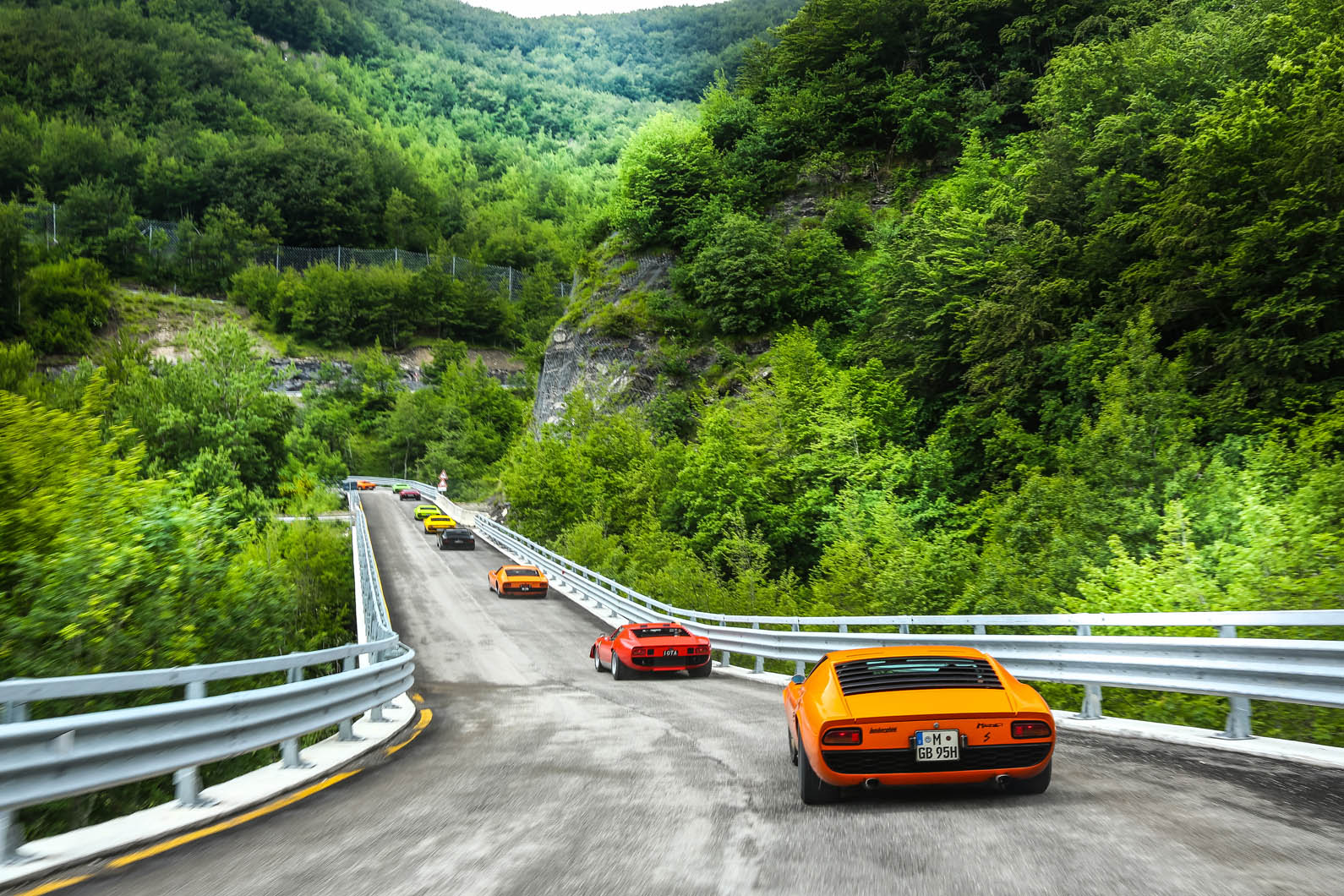 Just 25 Miuras may not sound many, but then Lamborghini built fewer than 800 of these iconic coupés between 1966 and 1973. Only 400 are still believed to be in existence, and the cars here are some of the very best.
When it was unveiled at the Brussels motor show in 1966, the original Miura was the fastest production car in the world. It blew away the rival Ferrari 275 and forced the Jaguar E-Type to eat its exhaust fumes. The Miura was special because of its central V12 engine, which was ground-breaking in a road car at that time. Slip on a Bertone bodyshell measuring just over 41 inches tall and the result was jaw-dropping. This, remember, was the year England won the World Cup.