The best track day cars bring with them unrivalled handling delicacy, tactile involvement and responsiveness, plus performance that is orders of magnitude higher than the on paper power outputs would suggest.
After all, when you really want to have fun behind the wheel, you need to minimise the mass, maximise the mechanicals and leave the notion of comfort behind. And the simplest and easiest way of doing this is by venturing into the most specialised section of the car market.
To qualify for this list our contenders have to tip the scales at under 1000kg (or thereabouts) and have a singular focus to engage and entertain. We're not interested in infotainment systems, leather trim or climate control, and if we're honest even basic weather protection isn't a prerequisite to entry.
So, here's our top picks for brilliant, back-to-basics track day entertainers.
1. Ariel Atom 4R
To the uninitiated, the fourth generation Atom looks much like the first, which is to say a cartoonish mash-up of children's climbing frame and a single seat racer. Yet while the brilliantly pared-back aesthetics are similar, as is the lazer-focus on stripping away anything that comes between the driver and a good time, this fourth generation road racer is the most advanced and exciting yet.
The 4R, meanwhile, turns things up to 11. The power output swells from 320bhp to 400bhp, its Ohlins dampers with remote reservoirs are updated and mated to either special track or road/track springs and it offers Ariel's first ABS option too.
This featherweight, sequential-gearbox, outrageously unfettered 4R is a little jewel of a supercar slayer, but it can bite if you fail to anticipate the arrival of turbo boost, and care needs to be taken not to lock the brakes. But the lack of inertia allows the Ariel to dart into and out of corners with barely a whiff of slip, slide, rock or roll. It communicates so lucidly too, the unpowered steering keeping you keyed-in to the road, the mid-engined balance and razor sharp throttle giving options and entertainment in equal measure. It's a total immersion device and every trip leaves you exhilarated and happily exhausted.
You want more proof of the Atom 4's excellence? Well, it's one of only a handful of machines to take back-to-back wins in our annual Britain's Best Driver's Car shootout.
Read our Ariel Atom 4 review
2. Caterham Seven 360R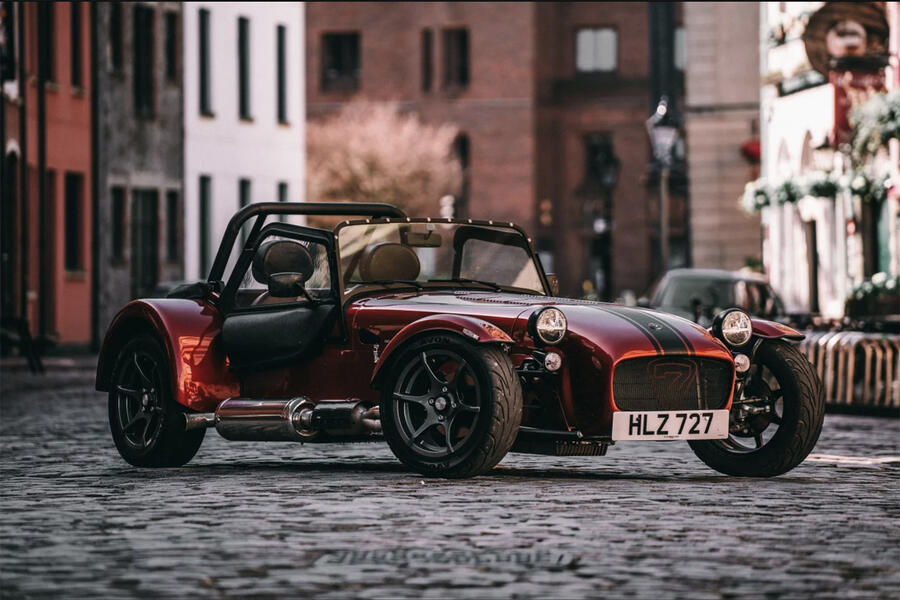 There would very likely be no market for lightweight sports cars at all if not for the car whose bloodline flows into the indefatigable Caterham Seven. The original Lotus Seven might even have been Colin Chapman's greatest gift to the motoring world, and when Caterham Cars bought the rights to Chapman's little lightweight special from him in 1973, it founded a business that has been indulging and nurturing true diehard driving enthusiasts ever since.