Part of the reason SUV sales have been booming of late is the emergence of the crossover - a car that combines the taller driving position of larger 4x4s with the relatively compact dimensions of a regular family hatchback.
The Nissan Qashqai arguably kickstarted the market, and other manufacturers were soon to cotton on to the Japanese firm's recipe for sales success.
These days, any car company worth its salt will have a contender in this segment, so consumers are spoilt for choice. But which models are worth the money? Here are our top 10 picks.
For years, Cupra was the sporting division of Seat – much like 'R' now is to Volkswagen – but today it stands as independent brand of its own, with unique designs and an altogether more athletic calibre than that of the old Seat mothership.
The Formentor isn't the first product of the reborn Cupra operation (that was the 306bhp Cupra Ateca, introduced in 2019), but it is by far the most convincing, being rakishly handsome, surprisingly spacious, good if unspectacular to drive, and generally interesting. We like it rather a lot.
The engine line-up is also usefully broad, ranging from downsized petrols to quick plug-in hybrids and the flagship 2.0 TSI, which uses the same four-wheel drive system and 2.0-litre TSI engine as the new Golf R. Rumour has it that Audi's thumping five-cylinder engine may yet find a new home in the Formentor, though equally, this car doesn't such an exotic engine in order to appeal.
Being well priced in relation to premium-brand rivals, and with a well-executed interior (infotainment aside), the Formentor does enough to top our list of family crossovers – at least for now.
Save money with new Formentor deals from What Car?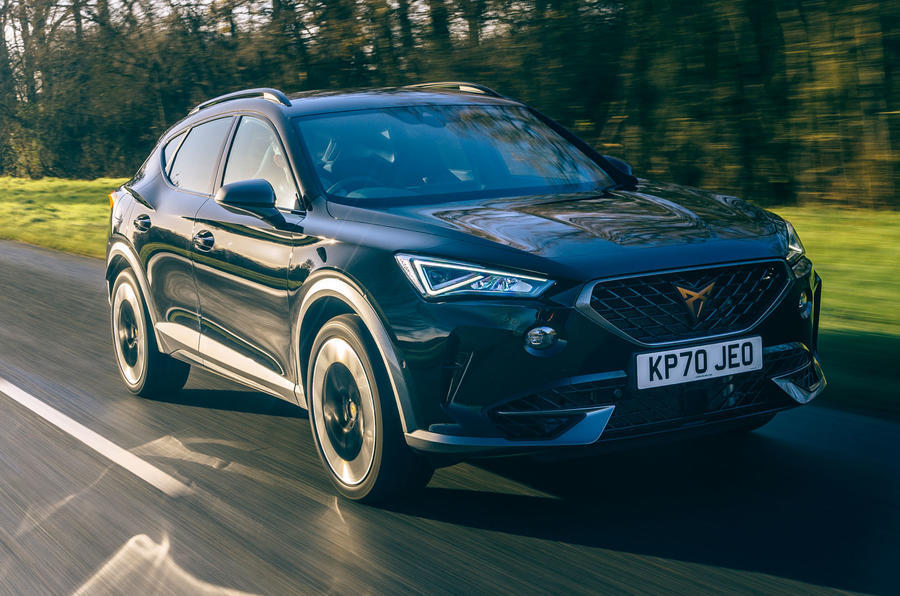 Seat's first foray into the SUV corner of the market has been a hugely successful one. With the Ateca, the once floundering Spanish manufacturer now has a class-leader on its hands.