A few years ago, Tony Bones was getting 50 emails a day from visitors to his online forum who were desperate for help with their car's wheel geometry problems. So he did two things: he quit his job with a tyre fitting company and set up his own wheel alignment business, called Wheels in Motion, in Chesham, Buckinghamshire, making sure its website (wheels-inmotion.co.uk) had a theory section that would handle all future enquiries.
Today, and only half in jest, his colleagues say a few minutes with Tony as he explains the science behind wheel alignment and geometry will "make your ears bleed". I spent more than a few minutes listening to his minutely detailed explanations and was left in no doubt that what Tony doesn't know about making your car's wheels point in the same direction, you could write on an adjustment shim. Alook at the theory topics on his website should convince you: kingpin inclination angle theory, longitudinal castor angle theory, axis deviation theory, sequential alignment fault diagnostics…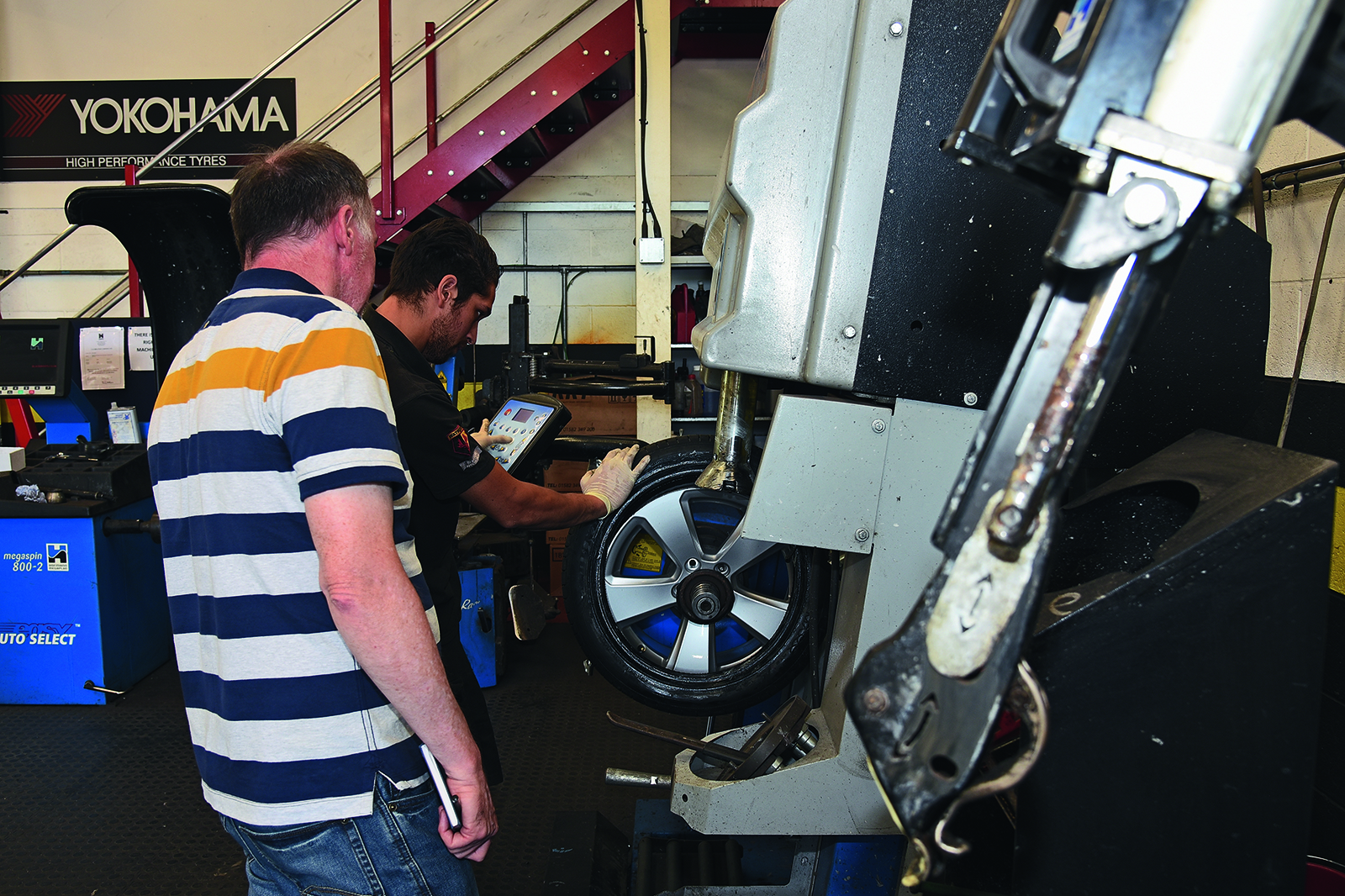 The thing is, while it's tempting to snigger, if you've ever had a problem with your car's wheel alignment – maybe it's pulling to one side, the steering wheel isn't straight or the tyres are scrubbing – and the quick-fit centre you take it to says "It's a characteristic of the car", or "We've adjusted it and it's spot on", you'll know that sniggering is the last thing you feel like doing. 
It's clearly the last thing the owner of the 17-plate Mercedes-Benz C-Class perched on Tony's ramp felt like doing. Convinced the 3000-mile car was pulling to the left, he gave up on the fastfits and took it to the only man he knows who can fix it without compromising other areas of the car's wheel geometry.
As Tony makes minute corrections to the car's castor angles, he says he sees lots of Mercedes with the same problem but has devised a fix that corrects it without causing issues elsewhere.