A car's start-stop system does what it says on the tin: it automatically stops the engine when a vehicle is stationary, and restarts the car when it's time to move away. It's all in the interest of reducing CO2 emissions and fuel consumption, but will the durability and longevity of a combustion engine be affected in the long term?
What does stop-start mean?
Stop-start systems are fitted to the vast majority of modern cars – from superminis to supercars – in order to reduce emissions and fuel consumption. There are a number of different systems on the market, but they all fundamentally do the same thing.
In hybrid cars, start-stop systems allow the engine to cut out during periods of low throttle loads, when coasting downhill, or when deaccelerating from higher speeds.But whatever system, or type of car you have, the engine will restart quickly as soon as you engage the clutch in a manual, or release the footbrake in an automatic. A good system – truth be told most are – will cut in and out almost imperceptibly.
How does stop-start work?
Using the now-ubiquitous system, the car will detect when it is either stationary or out of gear, and will halt fuel delivery and spark to the engine to effectively pause the combustion.
In the case of hybrid cars, a limited amount of torque can be supplied by the car's electric drive motor while the engine is off, although it's usually only enough to maintain speed on a level grade or around town. The ignition starts again when the car begins moving, the clutch is pressed or more power is needed.
Once the system is activated all of this happens automatically, requiring no input from the driver. The systems typically kick in when the car is switched on, but they can be deactivated manually by pressing a button – usually identified with a capital A icon, with an arrow circling clockwise.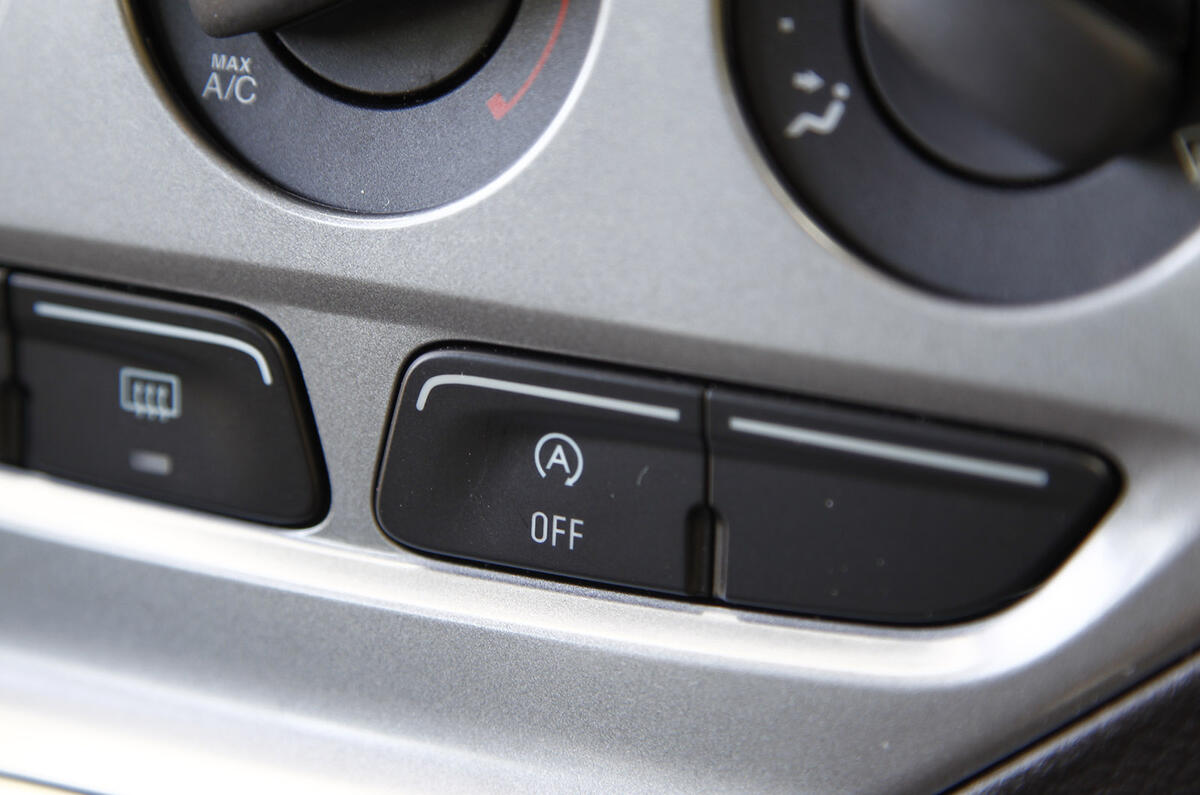 A conventional electric starter motor works by engaging a small pinion gear with a large 'ring' gear fitted around the outside of the engine flywheel.