Range anxiety has always been the biggest hurdle to get over for those looking to make the switch to EVs, but car makers are aiming to make this worry a thing of the past.
With battery and motor technology improving at an incredible rate, the most advanced electric vehicles are now matching their ICE counterparts when it comes to how far they'll travel on a 'full tank'.
Even some of the smallest superminis will happily travel over 200 miles between charges, to be ranked in this list an EV will have to go much further than that. Using a combination of big battery, efficient drivetrain and slippery aerodynamics, our top 10 here will travel a minimum of 360 miles on a full charge, while the top-ranking entry claims more than 500 miles.
Now, it's worth bearing in mind that the figures we quote here are official figures, either straight from the manufacturer or calculated using the official WLTP testing routine. In real world use it's unlikely that any of these cars will hit these promised figures, although used sensibly you should be able to get within 50 miles or so of the headline numbers.
Either way, any one of the ten cars here is likely to go a long way to banishing the dread that comes with a longer journey in EV, as you're likely to get many destinations with plenty of energy in reserve.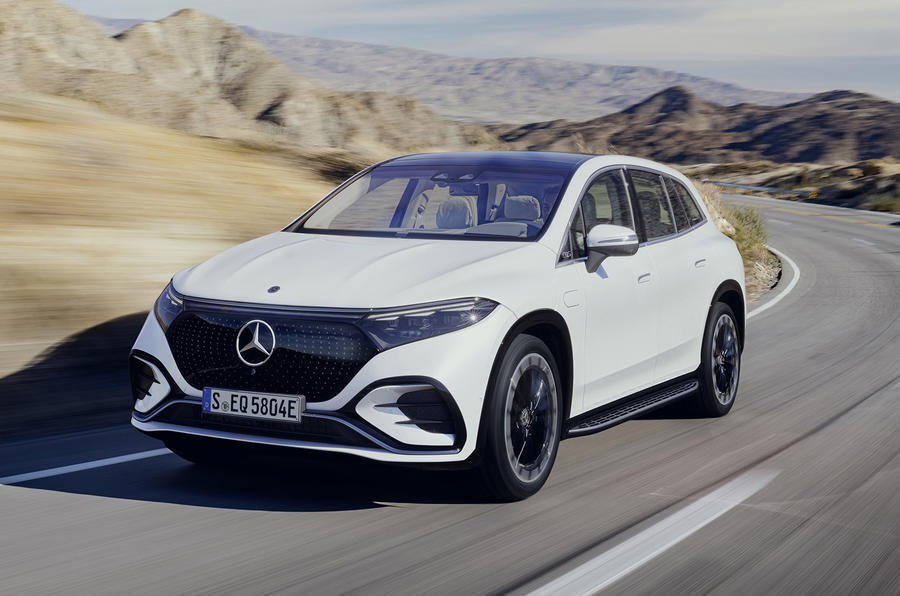 The latest addition to Mercedes' increasing wide range of EVs is the imposing EQS SUV. Based on the brand's dedicated EVA2 platform, the seven-seat machine uses a vast 108.4kWh lithium ion battery located under the floor, which helps overcome the car's hefty 2.7 ton kerbweight and bluff aerodynamics to deliver a claimed range of 365 miles.
On the move, comfort and refinement are the order of the day, but the 536bhp EQS 580 is still capable of 0-62mph in just 4.6 seconds. All versions get twin motors for 4MATIC all-wheel drive, plus this is the first electric Merc to get a dedicated off-road driving mode.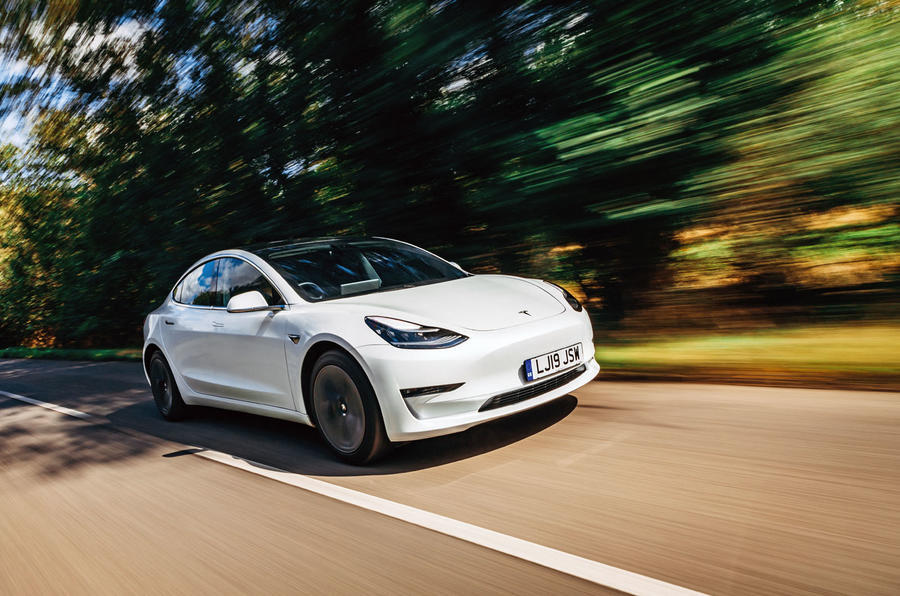 It's the world's best selling EV, but that's not enough for the Model 3 to top this list, although it's close. Elon Musk's most affordable model has been an unmitigated hit, its blend of techy cool, everyday usability and a startling turn of speed making it an incredible sales success.
There are a number of versions to choose from, but if you want to spend as much time moving as possible then you'll need the aptly titled Long Range Plus, which uses an 82kWh battery to achieve an excellent 374 miles on a single charge.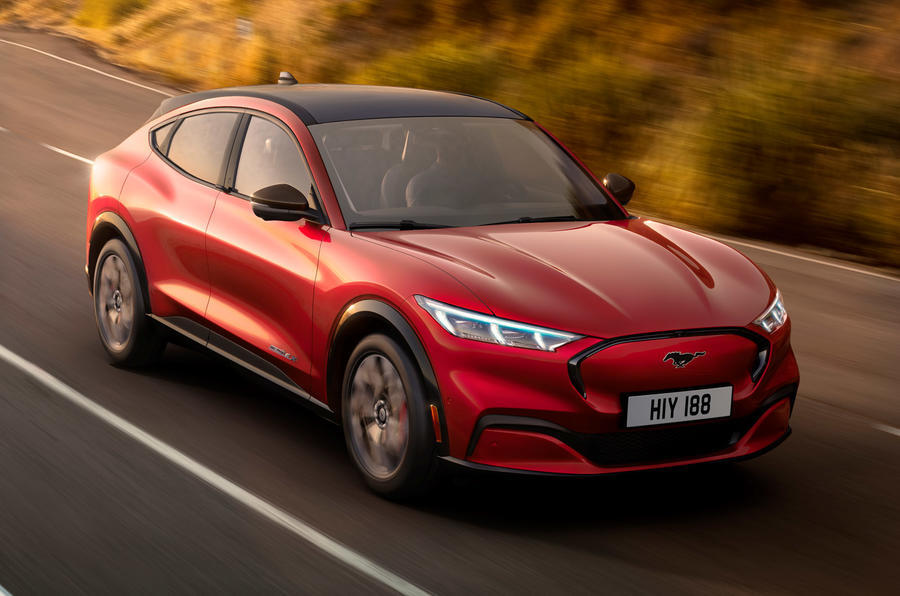 Okay, so there are still many out there who claim that calling it a Mustang is heresy, but get past that and Mach-E is actually a worthy addition to the pony car pantheon. For starters it's not short of muscle, with the 345bhp four-wheel drive model capable of cracking 62mph in 5.1 seconds.