BMW is taking renewed aim at the Range Rover Evoque and a growing number of style-led premium-brand SUVs with its new second-generation the new BMW BMW X4 – which arrives just four years after the old model.
The original X4 SUV was introduced in 2014 but struggled to match the success of rivals such as the Range Rover Evoque and Porsche Macan. BMW is launching a new version now (and it's on show in Geneva) because of the arrival of a third generation of the X4's sister car, the BMW X3. The two models are produced on the same production line at BMW's US factory in Spartanburg.
UK sales books opened on the 14 February and the first UK deliveries are scheduled for 15 July. Prices start at £42,900, compared with £38,540 for the outgoing X4 range, which is indicative of the new model's gentle shift upmarket.
BMW also claims the new X4 will take a big step forward in terms of handling and driving dynamics compared with its predecessor.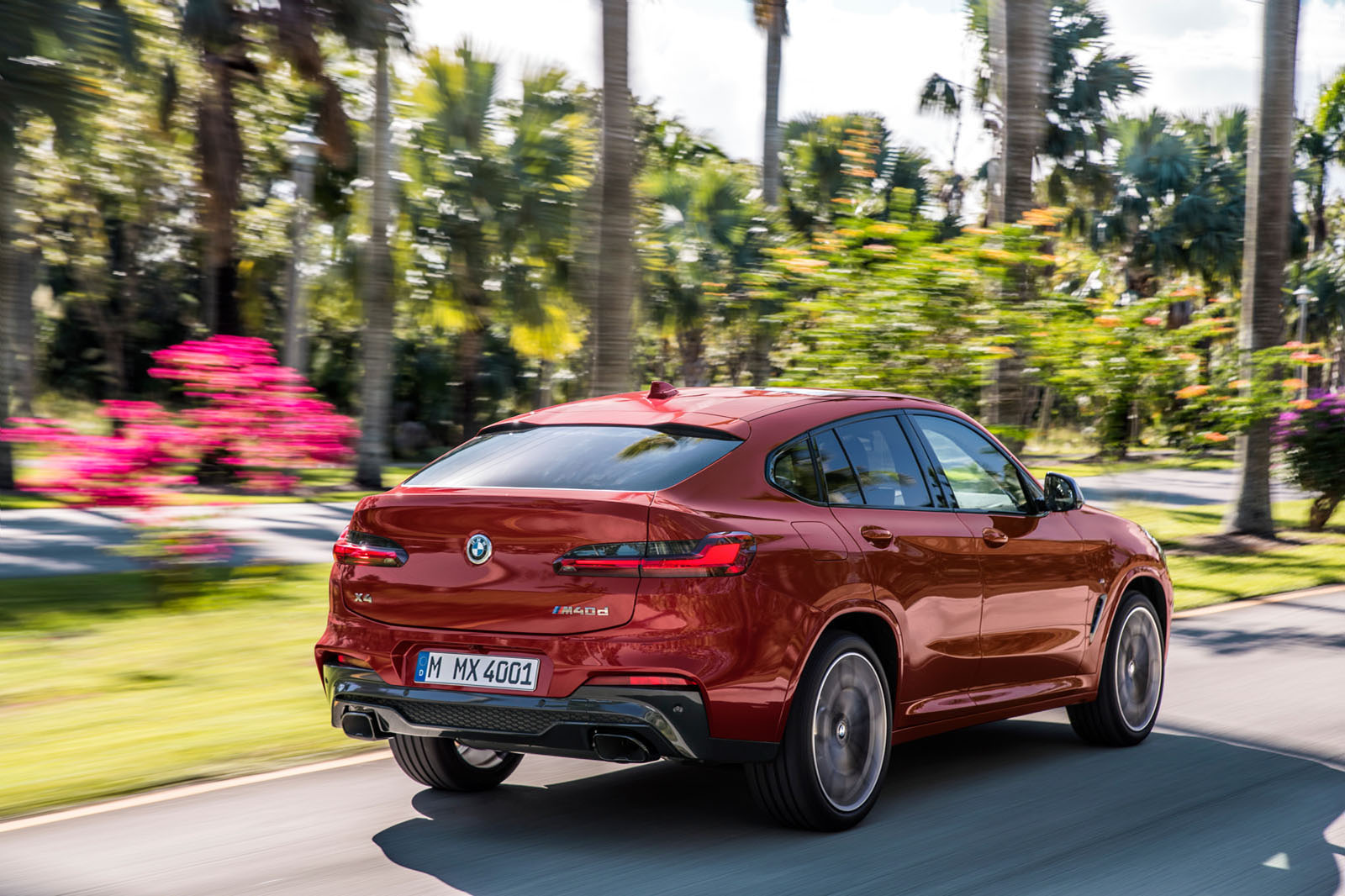 The new X4 will be launched with a choice of four longitudinally mounted engines: two four-cylinder petrol units and two four-cylinder diesel options. Two six-cylinder M Performance models will be introduced in the coming months.
The base 2.0-litre petrol unit will be offered with 184bhp (in the xDrive20i) and 252bhp (xDrive30i). That gives the xDrive30i a 0-62mph time of 6.3sec and 150mph top speed.
The 2.0-litre diesel options offer 190bhp (xDrive20d), which has a claimed combined average of 52.3mpg and a 142g/km CO2 rating, and 231bhp (xDrive25d).
The M Performance models will start with the M40i, which runs the latest evolution of BMW's turbocharged 3.0-litre inline six-cylinder engine. It matches its predecessor by producing 360bhp but has an extra 25lb ft of torque (at 369lb ft) and can achieve 0-62mph in 4.8sec on its way to a governed top speed of 155mph. BMW claims 31.4mpg fuel economy and CO2 emissions of 209g/km.