The launch of the Hyundai i30N, and with it the true start of the Korean firm's N performance division, has been a long time coming – and the signs have been there for years.
"When we launched the World Rally Championship car in 2013, it had N branding all over it," says Tony Whitehorn, Hyundai UK's chief executive. "People went, 'What the heck is N?'. It was always on the cards, and it shows the planning that's gone into this. The purpose of going into the WRC was for N."
Hyundai i30 N revealed at Frankfurt Motor Show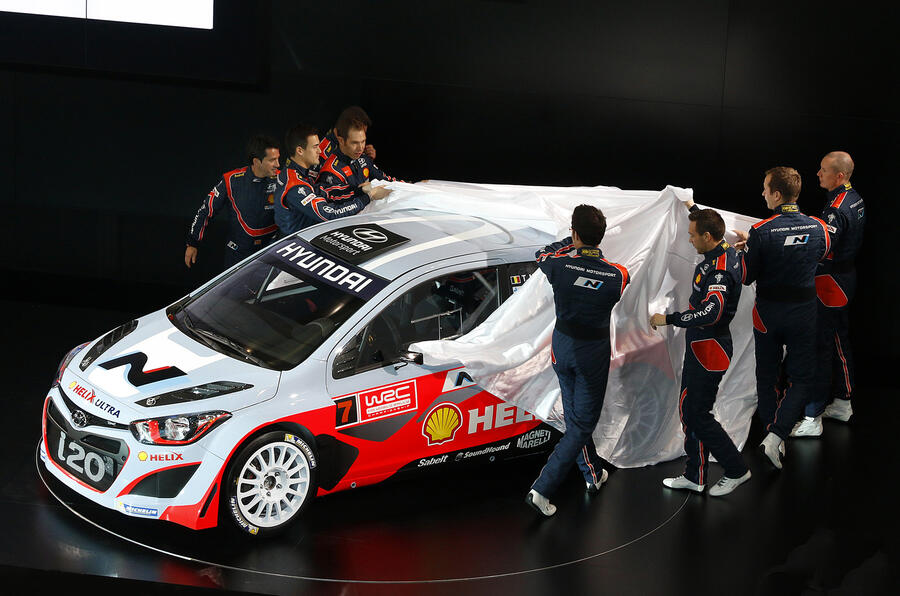 That forward planning is notable: by highlighting the N brand and proving itself in motorsport (both in the WRC and in the production-based Nürburgring 24 Hours), Hyundai has ensured that, long before the i30N was finally shown in public today, the prospect of it having a performance arm doesn't feel odd.
All small Hyundai models to benefit from Nürburgring development
But make no mistake: Hyundai's decision to launch its equivalent of Ford's RS line, Volkswagen's GTI and R models and BMW's M Performance models is a bold move – and a big statement of intent. The Korean firm is known for making value-for-money, practical machines; N is all about driving dynamics, performance and emotion.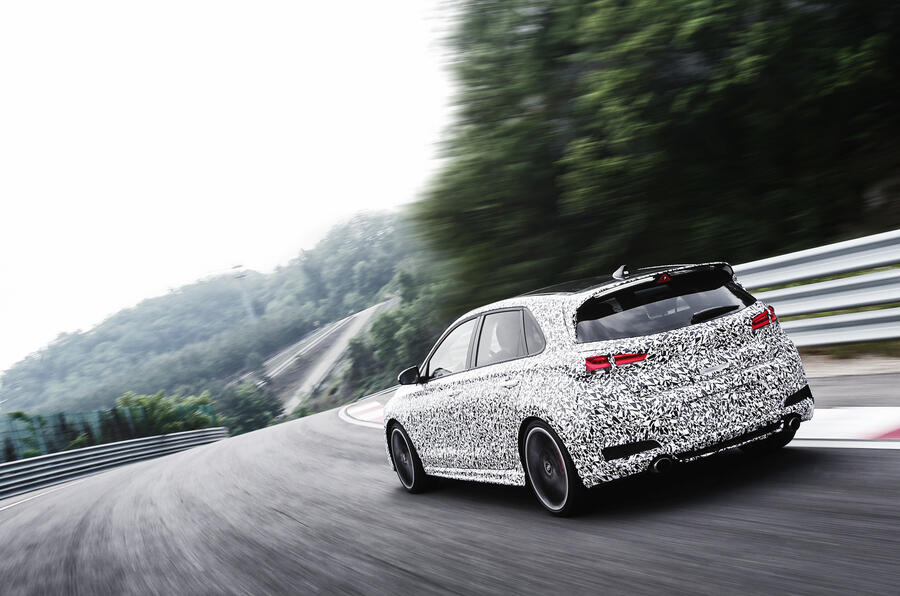 "We feel our products are better than our brand's strengths in the marketplace," says Albert Biermann, who heads up Hyundai's N brand after moving over from BMW's M division. "Developing high-performance cars is a way to strengthen the brand, to bring more emotion to the brand."
Okay, there's some marketing speak in there. And in the end, Hyundai wouldn't be launching N if it didn't think there was money to be made selling hot hatches like the i30N and other performance cars.
But it feels like there really is more to N than just a 'halo effect'. It's about infusing a new ethos into the wider company. 
Hyundai says it settled on the N tag because the division works across Hyundai's facilities at the Nürburgring Nordschleife in Germany (below), and the Namyang R&D centre in Korea. The i30N has been developed at both. Again, there's some marketing spiel in there – but a recent trip to Namyang demonstrated to me how N really is helping to infuse Hyundai with a new ethos.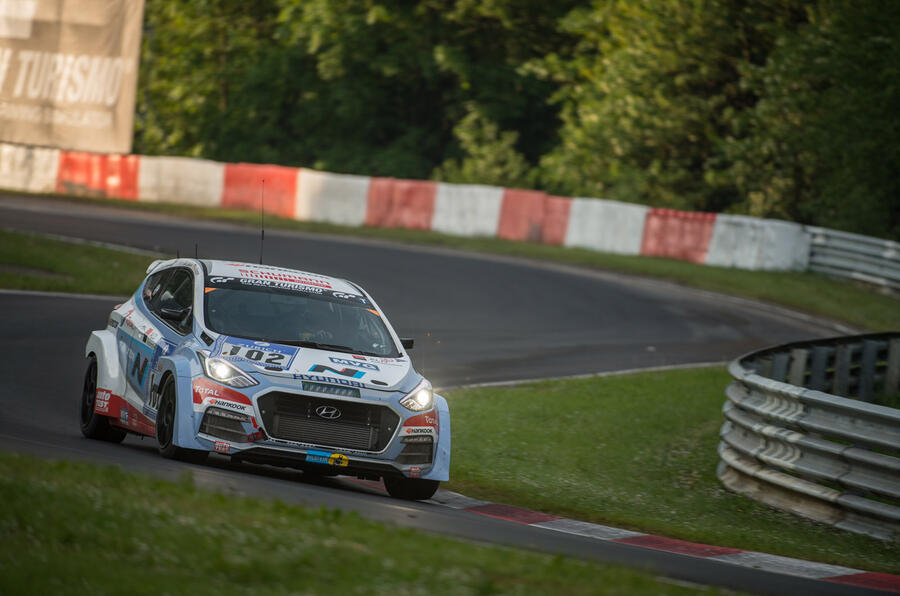 Namyang, where Hyundai, Kia and Genesis models are developed, is a vast, sprawling facility. It covers nearly 3.5 million square feet, with more than 13,000 staff working in 160 buildings.
Among many other facilities, Namyang has a wind tunnel, a crash test facility and an engine and transmission development centre. At the heart of the site is a network of test tracks, built around a huge, kilometre-long straight. It's as wide as a motorway and, frankly, almost as busy - but with a lot more camouflage livery and disguised cars than you'll find on the M6. 
In short, it's a big place – and it feels like it. Everyone we met during a tour of the facility was invariably polite, hospitable and welcoming, but it feels like the massive institution it is. And it's a big institution where the target is scale: more sales, more growth, more volume.
Except in one small corner – a tiny part of Namyang that feels far more European.
On the edge of the facility, Hyundai has built a handling and performance track. Featuring elevations changes, sweeping bends, multiple off-camber corners and precious little run-off, it's not a coincidence that it has the feel of a mini-Nürburgring.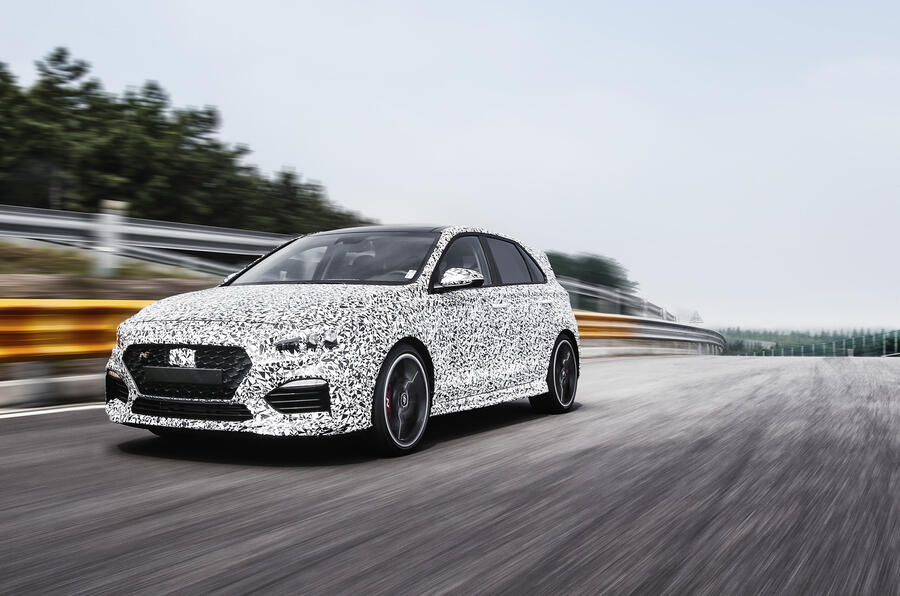 As part of the Namyang tour, I got to lap that track in a prototype i30N (read Matt Saunders' expert opinion of that car here), and also to meet many of the staff from the N division. And the change in approach was notable: the N team didn't feel like part of a vast corporation, but a small team of passionate car enthusiasts. 
That's by design: when Hyundai attracted Biermann over from BMW, his task was to ensure the N division would make performance cars with the same level of passion and enthusiasm. The N division isn't tasked with selling more cars; it's about making great cars. There's a freedom that doesn't exist elsewhere in Namyang. Yet.
To progress that approach, members of the N team have been embedded with Hyundai's WRC team and other motorsport programmes. And Hyundai is now starting to push that learning in the other direction: employees have been rotated into the N division and then back into the wider company.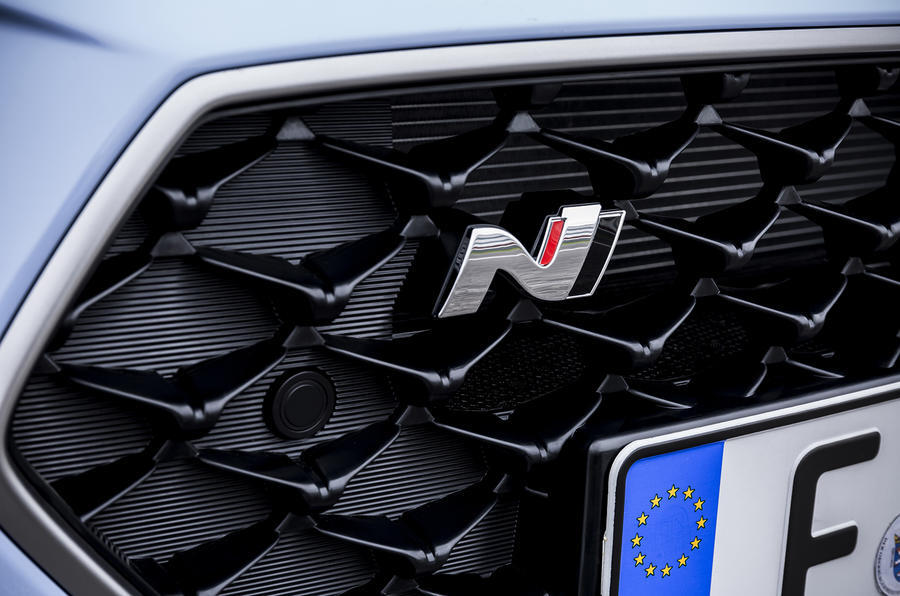 The idea is to inject the passion for making performance cars back into the company as a whole, eventually being reflected in its models and approach.
With the addition of N, Hyundai isn't abandoning its existing brand pillars of making value-for-money, reliable, well-designed cars. But it is adding another: performance. 
Biermann says: "Our mass production and mainstream cars will also benefit from what we do to the N vehicles. This is the latest core pillar of what we do in Hyundai."
Yet again, that may sound like marketing speak – and, again, to some extent it is. But it's clear that, much as the launch of the N brand has been carefully plotted, Hyundai really is taking steps to ensure it can apply what it learns from building performance cars to help in making better mass-market cars in the future.
Read more
Hyundai i30N launched: full details of new hot hatch