Hot hatches may come and go, each one a potential reason to celebrate or regret – but the launch of a new dynasty of them, backed by one of the world's largest car makers, is quite an occasion. And a brand new performance sub-brand is exactly what Hyundai is about to give us.
Hyundai has been involved in WRC rallying for the last four years and has been offering R5 customer rally cars for the last three. Next year, it will branch out into customer circuit racing, too.
The i30 N has now officially been revealed - read the full story here
Slowly but surely, it has been building a presence in the European motorsport scene – and it's almost ready to launch its first proper performance road car with which to tempt race and rally fans to invest in a bit of the technology and expertise they see each weekend.
This fast and exciting new breed of driver's car will come with a capital N in the model name. N stands for Nürburgring (where Hyundai's new performance car team bases its European development projects) and also for Namyang (Hyundai's vast R&D hub back on its home turf).
It was to the former where we were invited to get Autocar's very first taste of what a performance Hyundai might be like to drive, in the form of a disguised prototype version of the new i30N hot hatchback, which is due on the market late this year.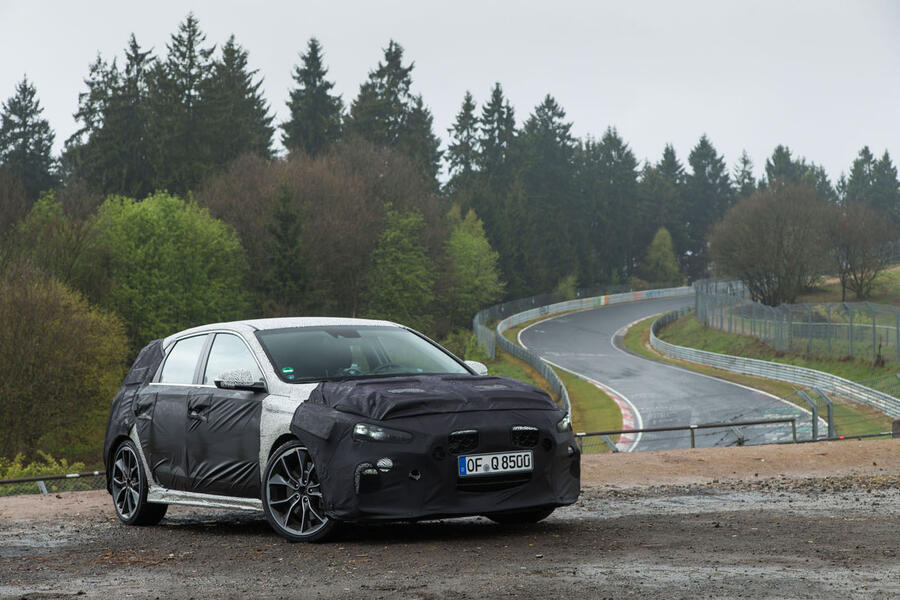 Hyundai i30N: New car, new go-faster brand name
Hyundai's N-brand initiative was established in October 2015, a few months after the arrival of former BMW M Division engineering executive Albert Biermann at the Hyundai-Kia group. The N team now numbers some 120 employees globally, across design, engineering, testing and development departments.