In this week's automotive adventures, Steve gets misty-eyed about the luxury off-roading icon that is Land Rover's Range Rover, thanks his stars that he lives in the UK (a hotspot for new car creation) and shakes out his Mazda MX-5 on some snaky B-roads. 
Wednesday
Call me sentimental, but it seems only right to be sitting in the latest Range Rover, a P400e plug-in hybrid, on the 50th birthday of this wonderful machine, talking to 'Mr Land Rover' Roger Crathorne, who as a young engineer participated in the Range Rover's creation.
"We had no idea it would turn out as well as it has," he says, "as one of Britain's automotive icons and a standard for off-road capability and luxury at the same time. Looking back, I see it was a complete and utter privilege to be involved – but then, I was working with such a great team I thought exactly that at the time."
Crathorne did a huge amount of Range Rover testing and development over the next four and a half decades and still gets the call on all-important Land Rover occasions.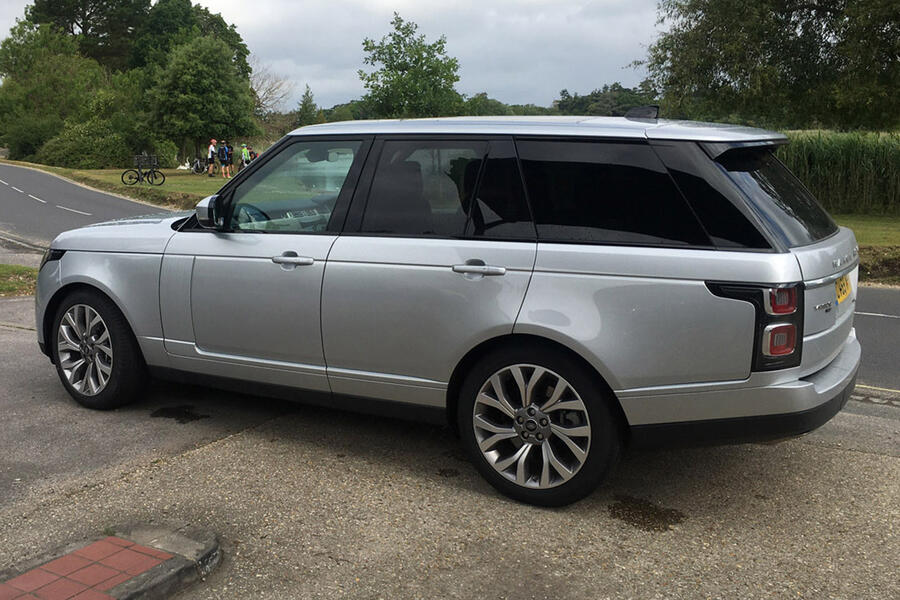 Thursday AM
One of the joys of living in the UK is that you meet or hear about a steady stream of highly creative, driven individuals who, despite monstrous hurdles, set out to create their own car. One such is Rob Moon, a former Ricardo now Prodrive engineer, who's in the throes of a two-year project to build a high-performance, Hayabusa-powered, single-seat three-wheeler of his own design, dedicated entirely to driving enjoyment.
It's called Darkside (of the Moon, geddit?). Rob is justly confident of his engineering but admits he's no styling expert, so he's decided to launch a design competition to raise visual standards to the level of the Darkside's mechanicals; we'll write more about this.
I strongly suspect he's looking for professional help rather than fag-packet drawings from you and me, but if you fancy seeing his brilliant idea in more detail, a visit to drksd.info will bring rich rewards.
Thursday PM
Trust you saw our exclusive last week about Prodrive's new off-road Dakar racing team, BRX (for Bahrain Rally Xtreme), which could eventually bring an Ian Callum-designed road/off-road car (they're already calling it 'the Ferrari of the desert') to life. It's typical of the never-idle Prodrive kingpin David Richards to fi nd a brand-new division for his race engineering group, just as times turn tough and Aston Martin (whose racers he designs and runs) hits a rough patch. It's also a brand-new avenue for the motorsport enthusiast.