This week, Steve received a speeding fine near our London office riding his BMW electric scooter. But first, he tells us about the Goodwood GRRC's breakfast club and the recent news about Aston Martin's investment plan...
Sunday: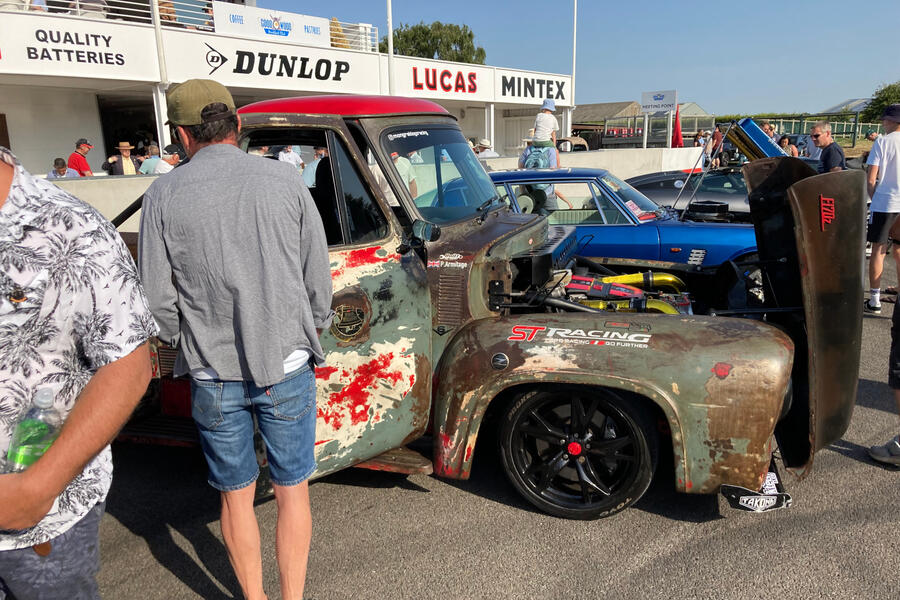 Great motoring morning: took the Alpine A110 to Goodwood for the GRRC's breakfast club and enjoyed it more than any I've attended, mainly because of the variety of cars on hand. You had to register to display a car and someone, somewhere, curated the attending motors for variety.
How often can you see an early Mini Moke parked a few yards away from a late 1940s Triumph Renown saloon, with a slammed Chevy pick-up opposite and a beautiful vintage Invicta a few yards away? Breakfast clubs have become common since the Duke of Richmond had the idea — and these days the smaller ones tend to be best. But this was special.
Monday:
The air is full of Aston talk. They're borrowing £639million from the Saudis, half of which will pay accumulated debts. I'm a balance-sheet ignoramus, but by my calculation this latest cash poultice equates roughly to the company's profit margins on 21,000 vehicles — average price £250k — and Aston currently makes 5000-6000 units a year. Under those circumstances, what on earth is the hope?
But hold on: Aston is 109 years old, and has been rescued seven times from worse circumstances. What's more, hard headed Geely lately bid to buy it outright. There's obviously value there. But I'd love someone to explain what a stable, profitable Aston operation would be like — what models, what volumes, what supporting activities, what management. Aston has chewed up many bosses: can Lawrence Stroll really be the man for the job?