The Deutsche Tourenwagen Masters (better known as the DTM): is it really the best touring car championship in the world? Not any more. The jewel of German motorsport has this month marked the end of an era that stretches back to 1984 by completing its final season of supposed saloon car racing (although in truth, the 'silhouette' racers haven't looked much like road cars for years). For next season, it will be reinvented as a GT3 series. Yes, another one. The change is born not from some far-thinking vision but sheer necessity. The DTM as it was had simply become obsolete.
Nothing in motorsport used to matter more to the big three German premium brands. But then Mercedes-Benz dropped the once-unthinkable bombshell that it was pulling out of the DTM at the end of 2018. And when Audi confirmed that it too was withdrawing at the conclusion of this season, not long after the collapse of Aston Martin's short-lived customer-supported programme, a drama became a crisis. With only BMW left, the race was on to find a new path to keep the DTM alive.
Why turn to GT3?
Plotting that route has been quite an ordeal for series boss Gerhard Berger, the ex-Formula 1 star who drove for Benetton, Ferrari and McLaren in the 1980s and 1990s. But at Hockenheim recently, there was little sign of any new-found DTM humility in the face of the enforced reinvention. Then again, its assumed and long-established superiority complex over other European tin-top series, such as our own British Touring Car Championship, was never going to wilt in the face of such a minor quibble as having no cars or entries.
The silhouette formula, with racers based on the Audi RS5 and BMW M4, had in 2019 attempted to move closer towards road relevancy by ditching the once-sacrosanct 4.0-litre normally aspirated V8s for in-vogue 2.0-litre four-cylinder turbo engines.
It was also no coincidence that these were the same engines used by Japan's well-supported Super GT series, edging the DTM towards a long-discussed alliance that even led to a trial unification 'dream race' at Fuji last autumn.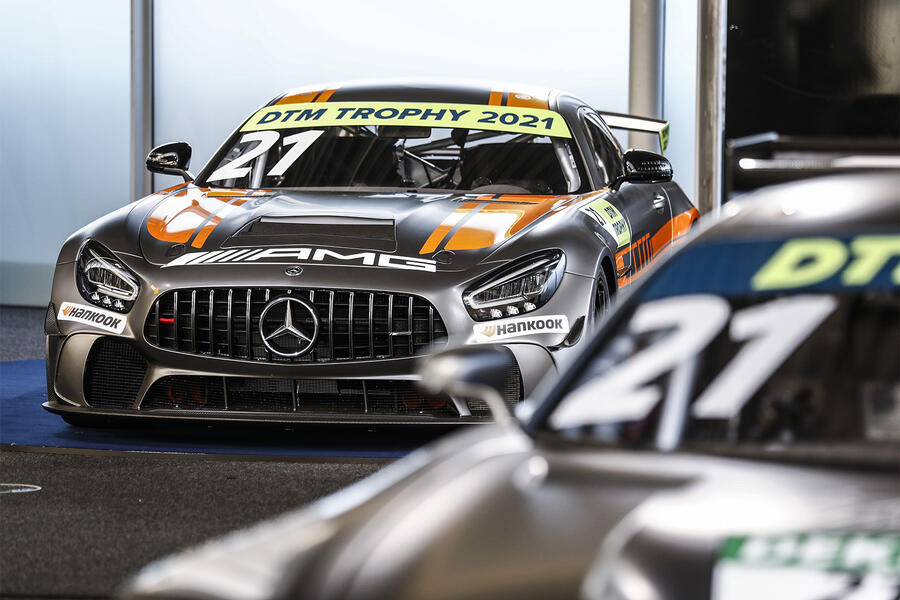 The DTM's trademark technical sophistication, including an F1-style drag reduction system, was maintained with the new engine rules and, in fairness, any perceived dumbing-down was successfully skirted. But, as mirrored in F1 by Honda's impending withdrawal, it wasn't nearly enough to justify maintaining high-profile motorsport programmes for put-upon manufacturers, which increasingly have tunnel vision for what can help them meet their emissions targets.