Which car maker will be the next to join the World Rally Championship? There has been a lot of talk in recent years about a Chinese company coming in to showcase its global technology and, on the face of it, this would appear to make perfect sense.
You see, while China's car industry is enormous, Chinese car brands aren't particularly well known elsewhere, so an international motorsport showcase, using models that closely resemble their road equivalents to emphasise durability, versatility and strength, is just what's needed.
However, good news travels fast, and there have been no specific brands talked about yet, so a Chinese manufacturer in the WRC is still probably some way off – although Great Wall has been very successful in the Dakar Rally.
There's another brand that would be perfect for the WRC right now, though – one that not only benefits from a largely forgotten heritage in the sport but also access to a recently experienced talent pool.
Furthermore, it's a well-known name that has been on the fringes of the WRC for quite a while, showing a keen interest in some of the sport's latest initiatives.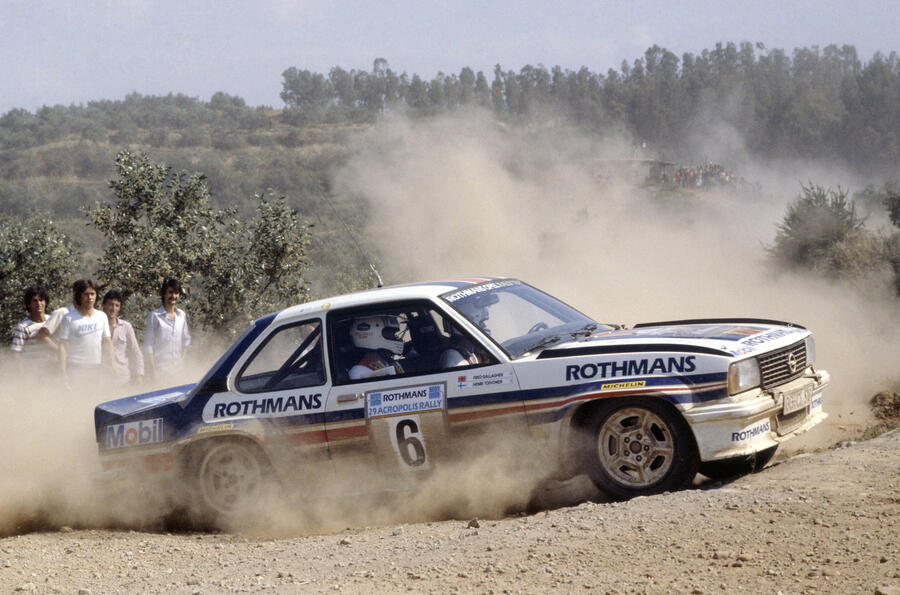 This manufacturer is Opel, which won the drivers' championship in 1982 with Walter Röhrl (exactly four decades before the new WRC rules kick in) and carved out a sporting reputation in Britain through sister brand Vauxhall, typified by drivers such as Jimmy McRae.
The Kadett and Manta have become classic rally cars, but Opel and Vauxhall have been present in the sport much more recently, with models such as the Nova (used by Colin McRae for his WRC debut), Group A Astra GSi, Astra Kit Car, Corsa Super 1600 (made famous by Kris Meeke) and Adam R2. The latter even had its own one-make championship.
Other concepts have included the Corsa R5 – presented as a mock-up but never actually built – and now the electric Corsa-e Rally, which should hit the stages later this year.