In motor racing, it's drivers like Jim Clark and Ayrton Senna who are revered as legends taken too soon. In rallying, it's Colin McRae and Richard Burns who were lost to the sport tragically young, but not before creating an enduring legacy.
It was on a cold, late-winter day that McRae, who died in 2007 in a helicopter accident, was celebrated by family, friends and fans as the Chester Rally Revival marked 25 years since one of the crowning moments of his always spectacular career.
Back in 1995, McRae was at the height of his fame and fans loved him for his relentless commitment. He took his works-backed Subaru Impreza by the scruff of its neck and hurled it around the stages. As had been the case right from the start of his stellar career, there were no percentages: it was all or nothing.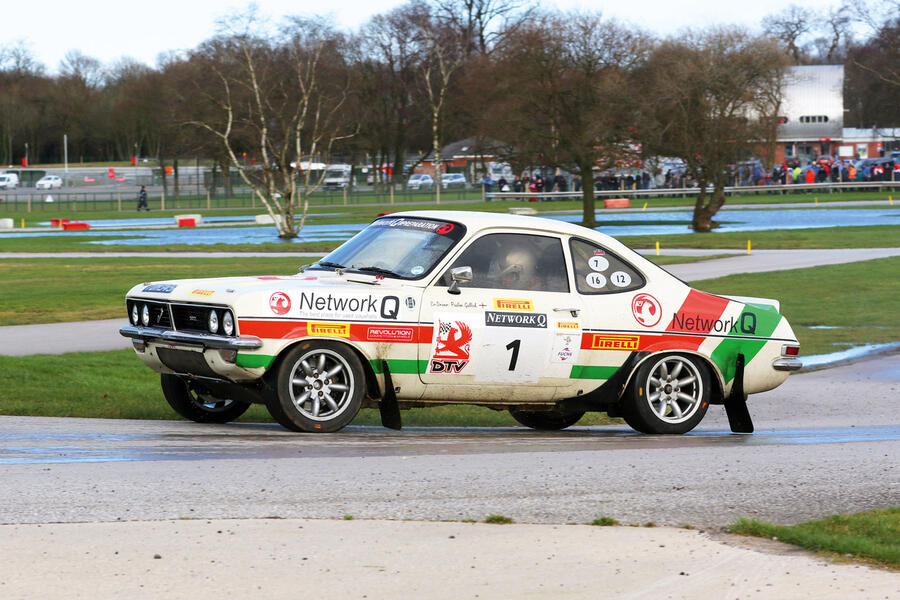 That 1995 World Rally Championship season had turned sour when team orders forced McRae to hand victory in Spain to his team-mate Carlos Sainz and leave them tied on points for a winner-takes-all showdown on the Network Q RAC Rally in the British forests. Unsurprisingly, McRae attacked from the word go and headed Sainz by 36sec after five hours of flat-out rallying.
The donuts and champagne spraying took place at Chester race course, and that was the base for the recent Rally Revival event. The idea was to send a gaggle of cars and crews on a tour of Cheshire and Shropshire, taking in venues with RAC Rally heritage. It was not competitive, but some spirited driving kept the fans nicely entertained.
Three crews stood out at the head of the event and pride of place went to Colin's father, Jimmy, who at 76 has lost none of his passion for the sport and love for his son. Jimmy drove the glorious 5.0-litre Chevrolet Firenza Can-Am of Mick Strafford and, at the end of an emotional day, confirmed that it had been "a great day out".