Back in February 2006, I stood in a bitterly cold car park at Chepstow races, waiting to speak to the driver of a Nissan Micra. When he arrived at the finish of the Wyedean Forest Rally, Elfyn Evans was as communicative as you'd expect a nervous 17-year-old who'd just finished his first rally to be. Much as I tried, he didn't say much that made for exciting reading in my report for Motorsport News.
To say Evans has transformed from then to standing atop the Rally Sweden victory podium recently would be an understatement. Mind you, the Evans who dominated the second round of this year's World Rally Championship in a Toyota Yaris WRC looks transformed even from last year. And he's transformed into a true WRC title contender.
Evans' talent quickly became apparent as he rose through the ranks from that 1.0-litre Micra to his first rally in a Fiesta WRC for Cumbrian squad M-Sport in 2014. He began to show his speed as his WRC experience built, leading to a dominant victory on his home event, Wales Rally GB, in 2017. That seemed like it would be a launch pad to the next step, but the following two years resulted in a handful of podiums and little more. It seemed Evans had found his ceiling, valued as a consistent number two, but not world champion material.
Ironically, that perception might have helped Evans this year. When six-time world champion Sébastien Ogier moved to the title-winning Toyota squad for this year, Evans was picked to join him. The pair were team-mates at M-Sport in 2017 and 2018 and got on well, making Evans an ideal number two to Ogier.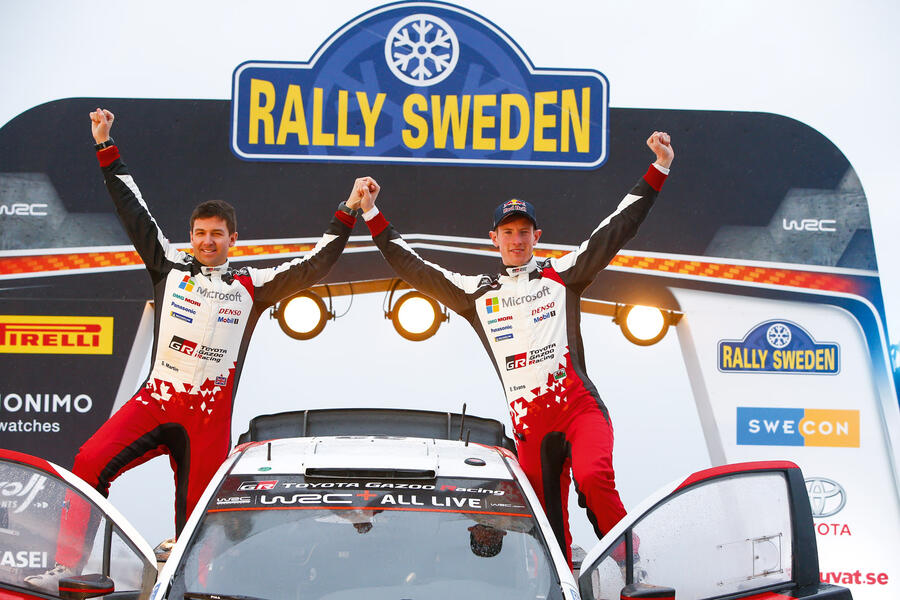 But after two events, it has been Evans leading the way. Incidents masked his pace in Monte Carlo, but in Sweden there was no doubt he was the class of the field. He dominated.
He has quickly adapted to the Yaris WRC and has built the confidence to go his own way on car set-up, rather than copying his team-mate, and it's paying off.
The hope now is that he can maintain it. The third round of the WRC takes place in Mexico this weekend and that event's dusty gravel stages will be a hugely different challenge from Sweden.
Evans will face a heap of extra pressure, too. But he surely has the demeanour to cope. He's thankfully much better at answering questions now than he was as a 17-year-old, but he's still one of the calmest, most considered and pleasant competition drivers I've met.
Unlike that 2017 Rally GB win, his Sweden success doesn't feel like it will be a false dawn – but a sign that Evans has the talent to become Britain's first WRC champion since Richard Burns in 2001. Here's hoping.