The weekend's season-opening race bodes very well for the 2017 Formula 1 World Championship, doesn't it?
For starters, a red car, not a silver one, won. And not only did it win under the control of Sebastian Vettel, it dominated. Mercedes driver Lewis Hamilton had no answer for the Ferrari's pace, which is something we haven't said for a very, very long time.
F1's drastic aerodynamic changes played a pivotal part in the result. Pace was significantly faster – the quickest lap was just shy of 2.5sec shorter than last year's – and the larger, more durable tyres allowed drivers to push for longer.
It was the reason Vettel was able to jump polesitter Hamilton after the first stops to take the lead, because he could keep the hammer down while Hamilton got stuck behind Max Verstappen's Red Bull, having pitted before his rivals.
Mercedes F1 boss Toto Wolff on the sport's new rules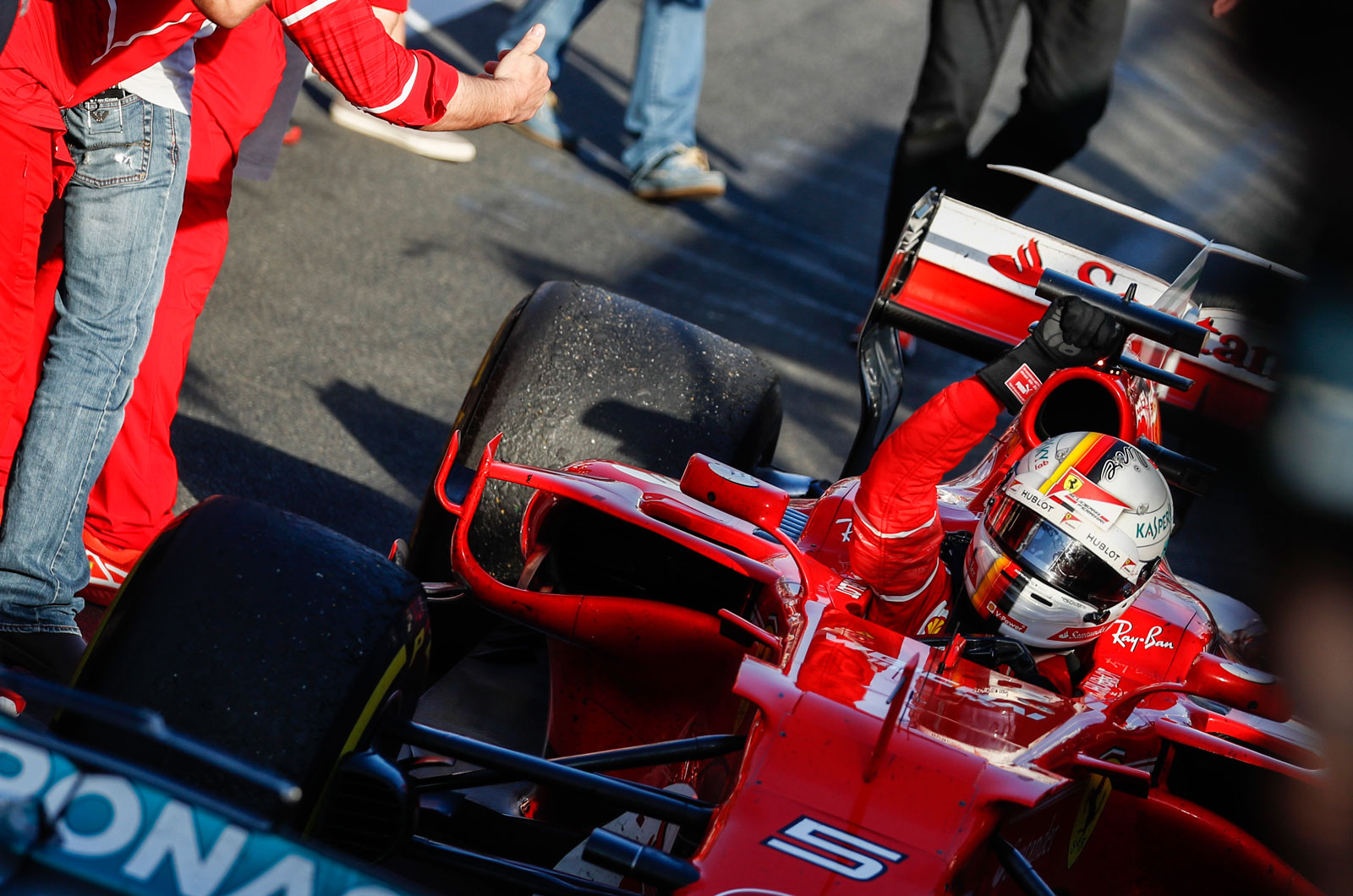 Had the Drag Reduction System (DRS) been more effective, Hamilton might have been able to blast past Verstappen. But it seems this year's aerodynamics have reduced the system's impact - which is a good thing.
Behind the sharp end of the field, there was plenty more on-track action, and Williams showed strong race pace not far behind the leaders. Force Indias and Toro Rossos traded places further back, and even the McLaren showed some promising potential, although not even Fernando Alonso could overcome the obvious power issues of Honda's 2017 powertrain.