The technical changes to this year's Formula 1 regulations are drastic - so much so that cars are expected to be around 5sec a lap quicker than last year.
But what exactly has changed? We run through the differences.
The points refer to the image above them.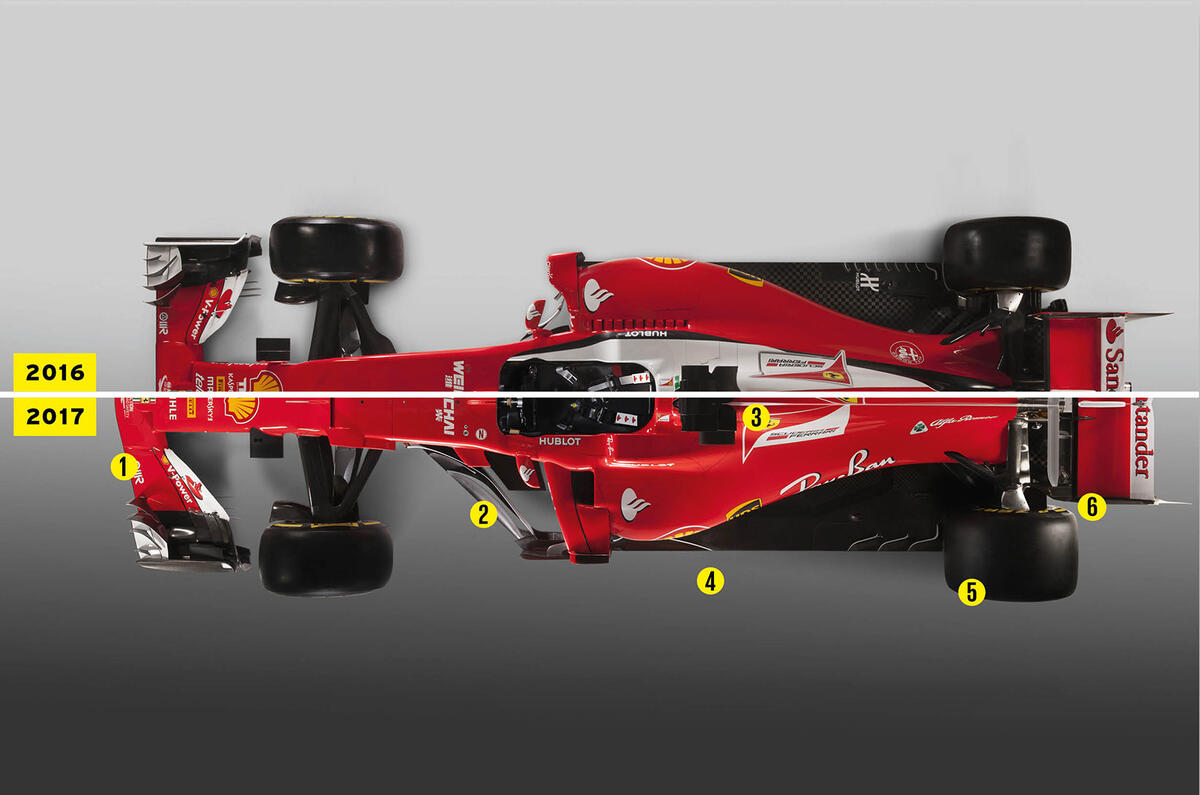 1. Front wings are now 1800mm wide, up from 1650mm, and the nose is 20mm longer. However, the endplates are the same distance from the front tyres due to the wing's new, more curved shape.
2. Aerodynamic bargeboards and turning vanes make a return between the sidepods and front wheels. The bargeboards smooth the turbulent air coming off the front wing and wheels.
3. 'Shark fins', which are aerodynamic devices extending rearwards from the airbox along the engine cover, improve how airflow is channelled.
4. The minimum weight of the car has increased by 20kg to 722kg to compensate for the heavier new tyres.
5. Brake discs will be up to 4mm thicker this year with braking torque increasing by 25% and a braking force of up to 6g predicted.
6. The maximum height of the rear diffuser has increased from 125mm to 175mm.