The leaked images of the new Land Rover Discovery confirm what we've suspected for some time now: the car has been conceived in the same image as all Land Rover products since the genuinely landmark design moment that delivered the Land Rover LRX, better known to you and me as the Evoque.
Most of me is delighted with the outcome. The new Disco appears to be a fine-looking machine, just as the Evoque, Range Rover, Range Rover Sport and Discovery Sport are all fine-looking machines. But there is a small, maverick part of me that hoped it might look a little different to the others.
To me the Land Rover Discovery is and always has been different. You might perceive it as the meat and two veg of the range, the central pivot point around which all those other Land and Range Rover products revolve, but I've always seen it as something else, a Land Rover that places function front and centre, deriving from it an authenticity, honesty and loyalty to Land Rover brand values to which none other than the Defender can also claim.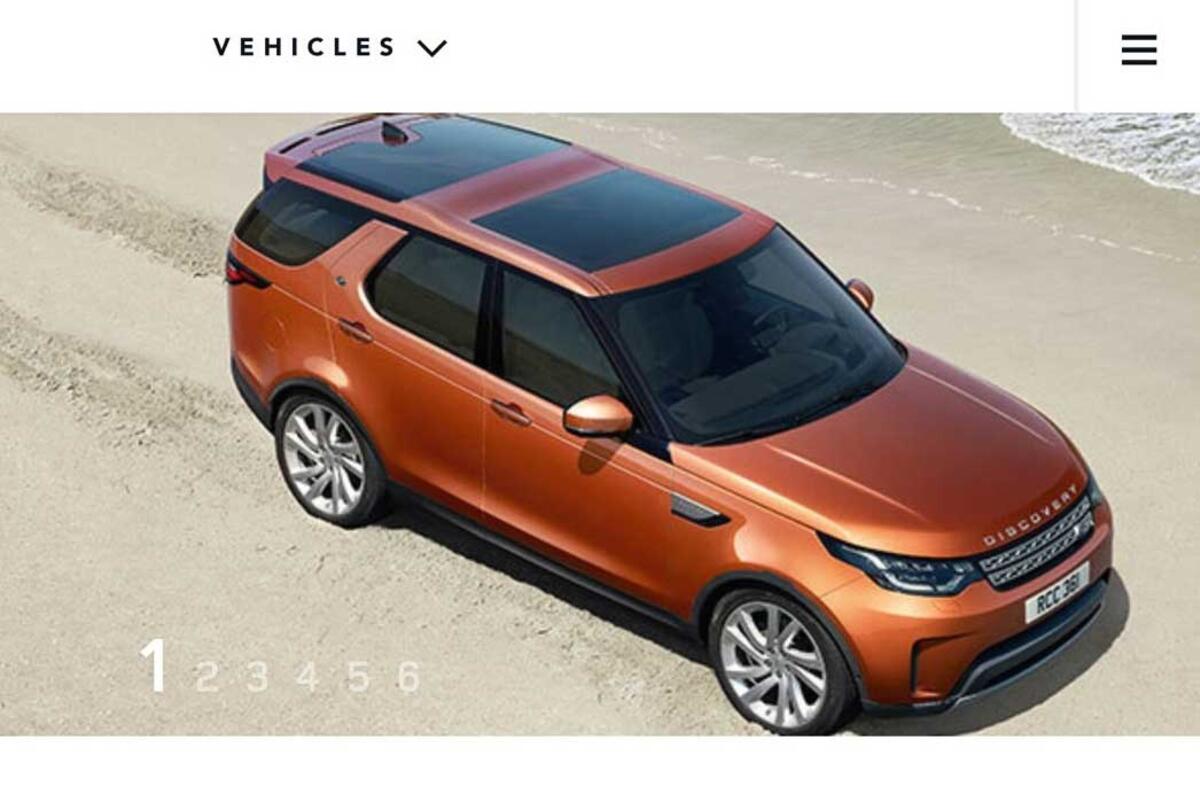 Of course there is no reason why a Discovery can't look great and perform brilliantly all at the same time, but the purpose of the styling of any car is no make a statement and, right now, the styling of the Discovery says more about showroom glamour than go-anywhere appeal.
Which makes me all the more interested to see the interior of the Discovery. I want it to be full of big chunky buttons, dials with big chunky numbers, slabs of real metal and more storage solutions than a container ship. I understand it has nine USB ports dotted around its interior, which is better than one per occupant, and that's very promising. This is a car that needs to work for a 21st century family and its ever-diversifying range of interests and pastimes, from state-of-the-art connectivity to easy retrieval of the jelly baby that just slipped down the side of the seat.