Images of the 2017 Land Rover Discovery have been accidentally published on the company's Australian website hours before it is officially revealed.
The car has now been officially revealed. Click here to view it.
The images, which appear to have come from a brochure, show the car tackling sand dunes and desert tracks, and reveal its undisguised exterior for the first time.
Read about this year's Paris motor show here
Take a look back at the history of the Land Rover Discovery here
The design of the car's LED day running lights can be seen, as can the look of the car's rear LED units.
The car wears an off-centre rear number plate, a feature that's been carried through since the original Discovery, and gains styling details that evolve the look first seen on the Discovery Sport and earlier Evoque.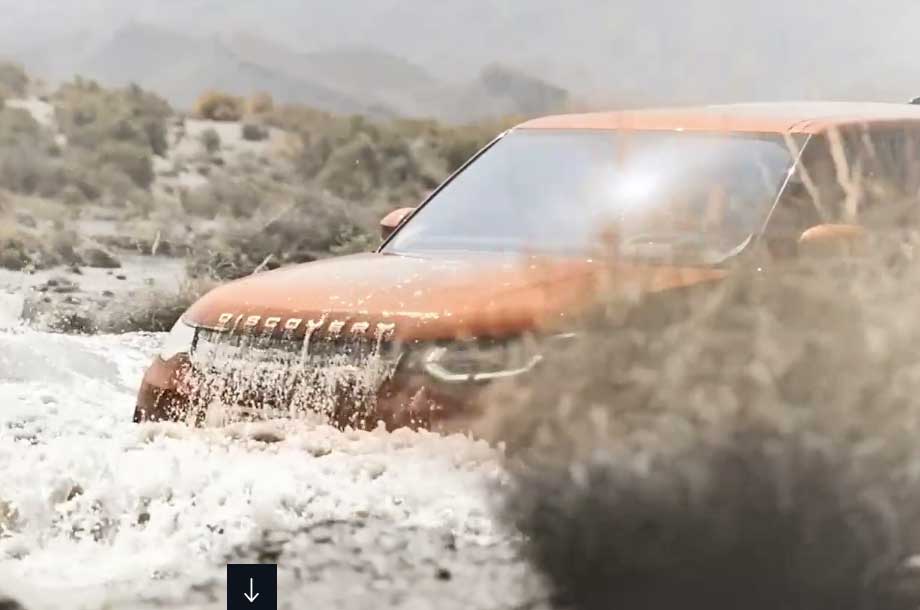 Read our celebration feature for the Land Rover Discovery's 25th birthday here
Land Rover has already confirmed that its 2017 model will have up to nine USB ports and enough secure storage space to hide four iPads, and it'll also use an innovative Intelligent Seat Technology system that allows users to control and fold down seats remotely using a smartphone app.
The model will use Land Rover's 2.0-litre Ingenium diesel engine, while petrol and diesel 3.0-litre V6 powerplants are also mooted, stemming from Land Rover's development of modular engine technology.
Can't wait for the 5th generation Discovery? Here's our guide to buying one secondhand
The seven-seater will be built upon the Range Rover's aluminium monocoque, making it considerably lighter than its 2622kg predecessor. It is also expected to be tech-heavy - a projection of what's underneath the car onto the bonnet is just one such system expected to feature.