For the best part of the past year, my daily driver has been a BMW 3 Series saloon. It is a fine-looking car for the simple fact that it has nice proportions, no fussy lines and an overall coherence to it. Many a time I have turned for another admiring glance after parking it.
Frankfurt motor show - live updates and pictures
I'd say the same of the 4 Series Gran Coupé and the 2 Series Coupé - two more BMWs penned around the same time that also get a nod of approval for similar reasons.
BMW Concept X7 iPerformance previews range-topping SUV
The latest generation of BMW design arrived with the 7 Series a couple of years ago. That car was okay but not pretty, a bit brash in places and not worth an admiring glance back across the car park.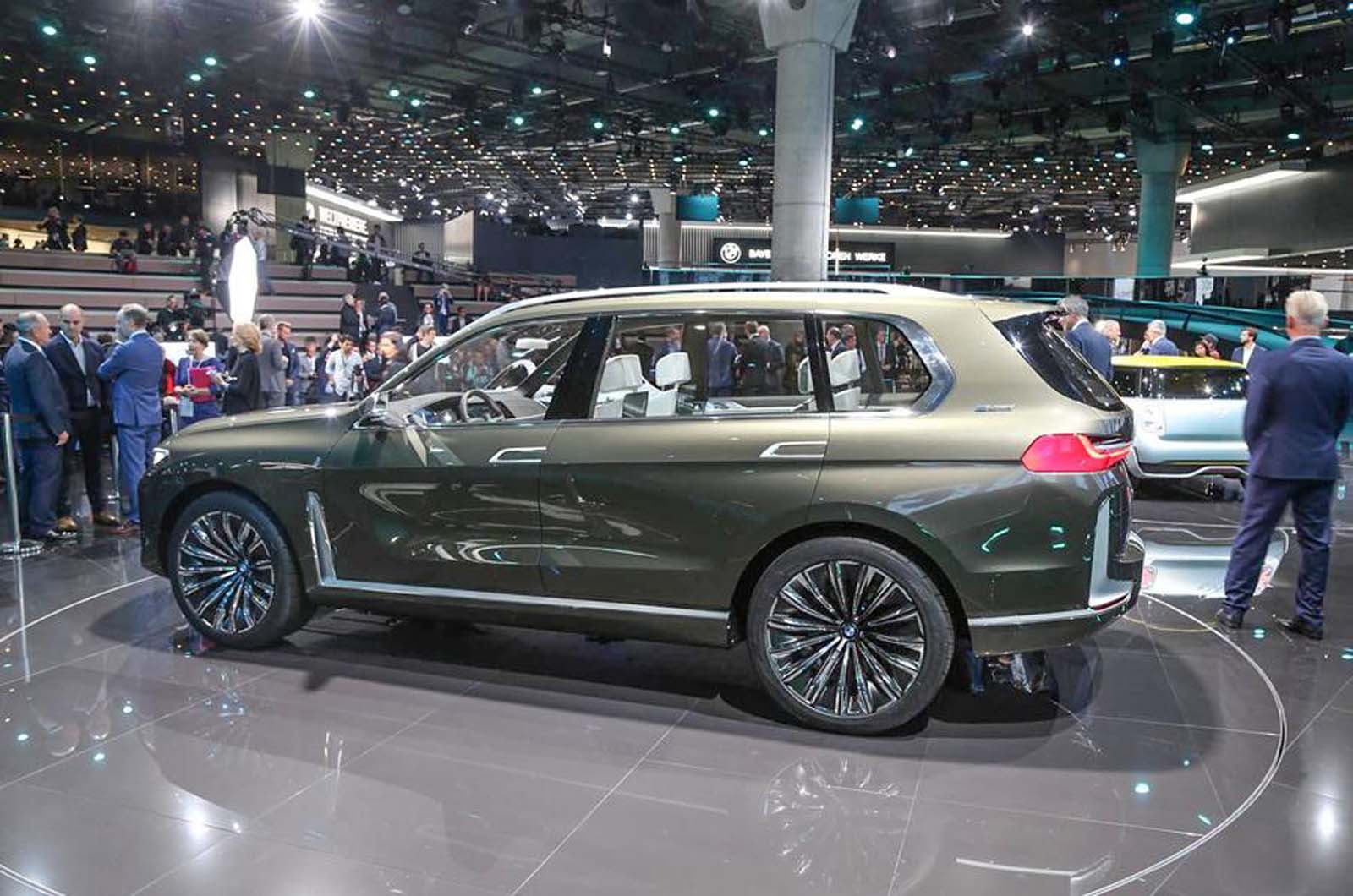 It's hard to make a big saloon graceful, I'm sure, yet the 7 Series has some elements that look like they don't need to be there, such as the styling feature running along the bottom of the sides and one too many lines at the rear end. Surprisingly (in a good way), that look scaled down nicely to the 5 Series last year. However, we've just seen what happens when it's scaled up: the new X7, which is on display at the Frankfurt motor show.
There are many infinitely more design-literate people than me who I'm sure can explain why I'm wrong (not least those from BMW's design department), yet the X7 simply doesn't look right. The front appears to have two big Rolls-Royce grilles stuck next to each other, with some awkward large holes at the bottom of each side that jar with the angles.