Scotland's commendable attempt at summer this year allowed a generous trimester of classic motoring, with plenty of chances to enjoy the Fulvia. The season began with an urgent change of footwear, though.
I'd been unhappy with the state of the tyres that came with the car, and a May shower unearthed a sobering lack of lateral grip in the wet. The DOT code embossed on the sidewalls revealed they were old enough to vote – perhaps not an uncommon situation on sparsely driven classics, but one that absolutely merits action. New boots aren't cheap, but neither is crashing.
Back in 1974, factory-spec rubber was the Pirelli Cinturato CA67, a symmetrical radial that's still available from classic tyre suppliers today. But also endorsed by Lancia in period was the Michelin XAS, more advanced than the Pirelli for its pioneering asymmetrical tread that was intended to increase directional stability and grip. It was the first production tyre rated to 131mph, so became a logical choice for racers, too. Michelin Classic still produces the XAS, but using an updated compound for enhanced performance – all of which sounded right for me.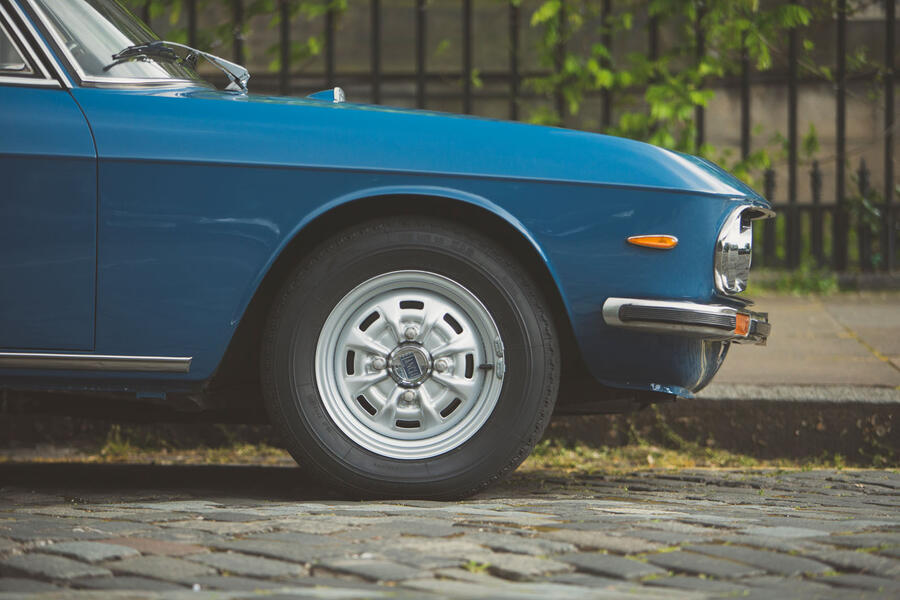 A change in footwear also provided the opportunity to ditch the Melber Major alloys. They looked great in profile, but at 6in wide, they were otherwise far too butch for the delicate little Fulvia, and their 175mm-section tyres rubbed on the rear arches in extremis. I still had the original steel wheels – a full 1.5in narrower – so decided to have those repainted and fitted with the Michelins in 165mm width, complete with inner tubes.