If PSA emerges victorious in the takeover of Opel-Vauxhall, it will be fascinating if a lesson from the past influences its strategy for the future.
Peugeot, many will remember, once had a huge manufacturing footprint in the UK, a legacy of buying Rootes Group in 1978. But rationalisation reduced its UK production to the point where it was assembling the 206 supermini from kits of parts mostly trucked in from France.
PSA closed its last UK plant at Ryton, Coventry in January 2007 with the loss of 2300 jobs after deciding that it wasn't worth investing to integrate the British plant into its European factory network to build the 207.
Ever since, Peugeot's share of UK new car sales has been on the slide, a decline that might shine some light on the future actions of PSA's current CEO Carlos Tavares (pictured below), if he ever comes to decide the future of Vauxhall's plants at Ellesmere Port and Luton, homes to the Astra and Vivaro van, respectively.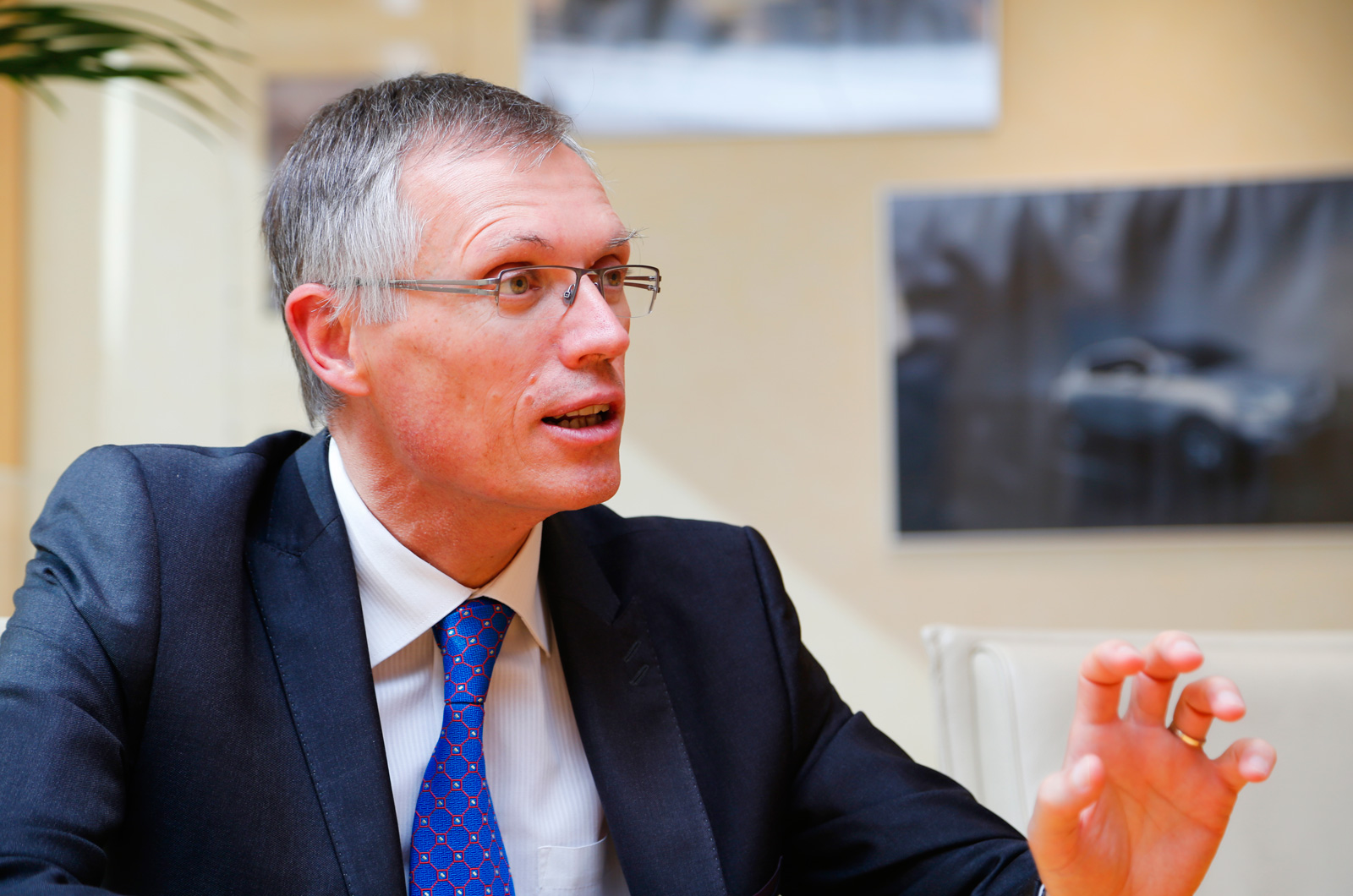 Back in 2006, Peugeot sold 144,132 cars in the UK to grab 6.15% market share and third in the overall sales charts. Times were good and the 206/207 was sixth best-selling model with local production at Ryton making the difference.
Yet ten years on Peugeot sales have subsided to 98,529 cars for a much diminished market share of 3.23%. It is now number eight overall with a strong chance its closest rival, Toyota, with a UK plant, might overhaul it in 2017.
Of course the past decade has also been tough on Vauxhall, stronger competition whittling its 12.89% market share down to 9.32%.
However, the sales gap with PSA has widened in favour of Vauxhall, which enjoys two-and-a half times the market share of the French company and retains the number two spot overall, while the British-built Astra keeps sales buoyant and the brand thriving.
Vauxhall supplies the bulk of British Police Forces, for example, with the British-built Astra and Vivaro, and it's difficult to imagine them renewing contracts.
History suggests that the effect on Vauxhall of closing Ellesmere Port will be a loss of three to five per cent of market share over the next five to ten years – a loss of about 80k to 120k units.
Hardly a glowing recommendation for a takeover plan whose headline claims it will boost PSA's European market share.
The loss of Ellesmere would also put a huge question mark over the entire future of Vauxhall – putting at risk 250k sales.
And then there's the potential damage to Peugeot's brand image in the UK. No-one knows how, or if, Brexit will make UK buyers more patriotic, but there is obvious overlap between supporters for an EU exit and volume-market car buyers.
There are other links between UK manufacturing and UK sales performance: Ford, which ceased UK car production in 2002, has since seen its market share drop from 17 per cent then, to 12% now.
More positively, Mini's successful relaunch in 2001 was built around a new Oxford factory, resulting in a rising share, now up to 2.5%.
Might the unintended consequences of closing UK car factories be a loss of sales and market share in Europe's second-biggest market, sufficient to undermine the logic for closure? Peugeot will hopefully reflect on the consequences of slimming-down Vauxhall, after all it has the lesson of the Ryton closure in plain sight.
Prime Minister Theresa May to meet PSA boss to discuss Vauxhall deal