Cobbled yards seem to be a thing for me, Autocar and Skoda.
My first encounter with the Czech car maker came in 1993, in a sinister dark stone building where Volkswagen had set up a makeshift HQ. Just two years earlier VW had acquired a 30% stake in the privatised former-Communist manufacturer and I was on assignment to find out more about the new Favorit, which would be launched in 1994 as the Felicia.
Memories of this atmospheric setting came flooding back last week when Skoda revealed the facelifted Octavia in another cobbled yard, this time in Vienna at the art museum depository, to coincide with the city's motor show.
The Octavia is Skoda's global best seller, a position that fits its status as the spiritual successor to the Favorit as the right-size do-it-all hauler that motorises aspirational families all over the globe.
Last year Skoda built 436,300 Octavias in three factories, with around 200,000 of those in the Czech Republic and another 200,000 or so split between Russian and Chinese plants.
It's fair to say the Octavia has hit an engineering, brand and pricing sweet spot. It remains the brand's UK best seller, too, with 23,068 sold here last year, the balance of sales just skewed towards the more practical estate.
Given the £16k entry point into the range, a quality interior and the facelifted car's touchscreen infotainment system, LED headlights and crisp styling, it's no wonder it sells well.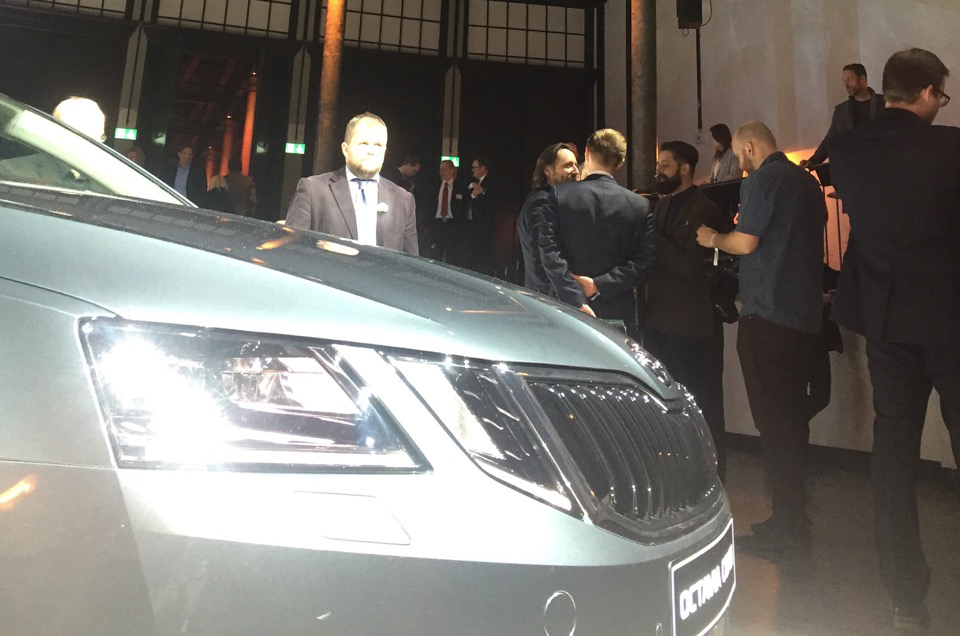 The continuing appeal of the Octavia lifted Skoda's global production to 1.1 million units last year – another record.