What is it?
The Skoda Rapid sits right between the Skoda Fabia and Skoda Octavia in Skoda's range, with prices now starting at £14,410 – £3115 more than the former and £2785 less than the latter.
For 2017, the Rapid has been given a (very) subtle styling refresh, confined to crisper-looking headlights, foglights and black tail-light tints. Inside, it's just as subtle, with the addition of two USB ports for the rear passengers about the most noteworthy of updates.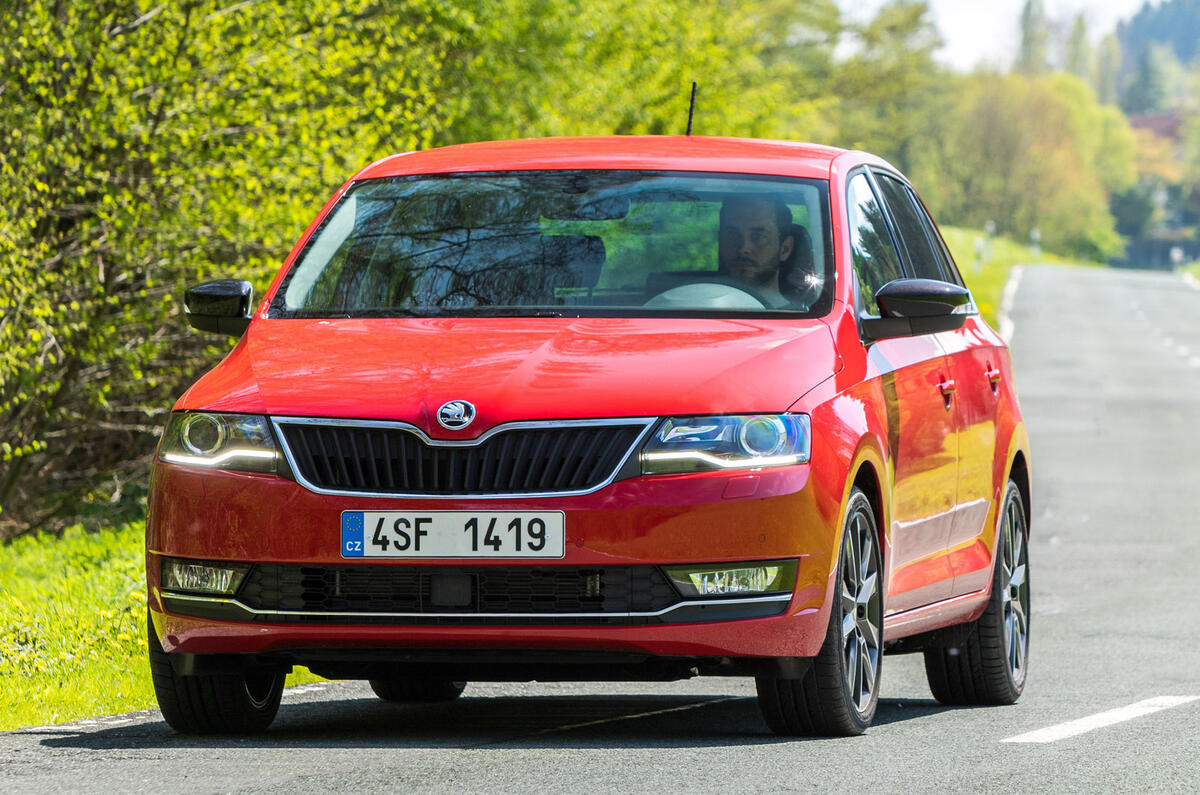 There are three trims available: S, SE Tech, and SE Sport. The range is bookended by the 95bhp 1.0 TSI (£14,410) and the 89bhp Rapid Spaceback 1.4 TDI CR DSG (£19,570), and there's a 1.6-litre diesel in the mix, too.
The 109bhp turbocharged petrol 1.0 TSI we're testing here is a new unit, replacing the old 1.2 TSI, and sits somewhere in the middle of the range, costing from £16,345 in SE Tech trim, and comes with a six-speed manual gearbox, where the others get five-speeds.
The Skoda Rapid is another optimistically named Skoda, as with the Skoda Superb, but it is still somewhat likely to live up to its name with the new 1.0 TSI unit strapped in. It should prove frugal too; Skoda claims 61.4mpg and 104g/km of CO2 emissions, which is up by 3.7mpg for fuel economy but emits less CO2 compared with the old 1.2 TSI.