Why we're running it: To find out how appealing this dynamic family hatch is in its most basic form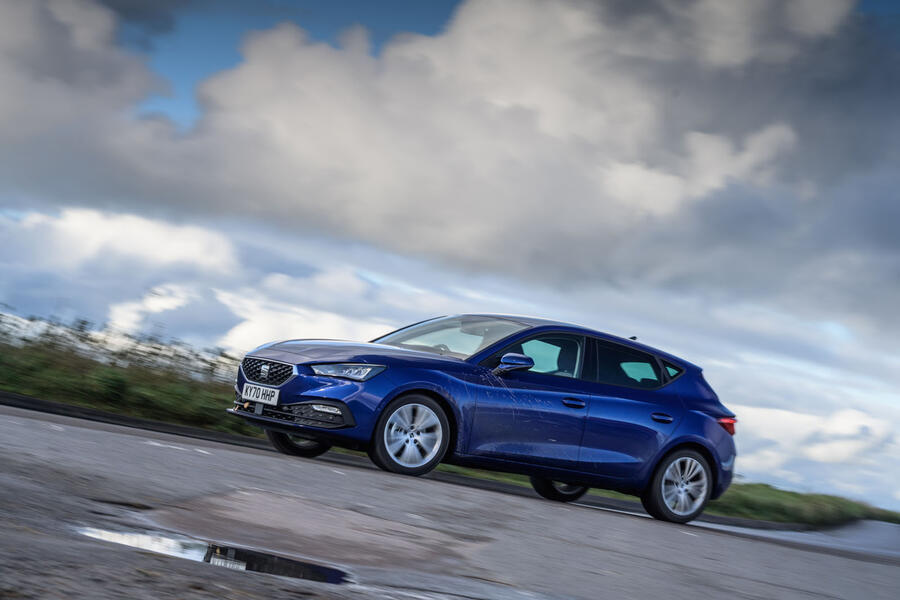 Life with a Seat Leon: Month 1
Welcoming the Leon to the fleet - 25 November 2020
It rarely escapes your notice that we tend to find ourselves in high-spec test cars. But it's not usually our fault.
Manufacturers generally prefer us to try the all-singing, all-dancing models with every conceivable feature or a vast array of options, so that's the kind of car they often provide us with.
Their reasoning is twofold. Of course, it means the car in our pictures is the most desirable it can be. But it also gives us something to talk about and lets us work out which options are worth speccing or not. For our latest long-term test car, though, things are simpler: Seat has sent us what can unkindly be called a 'boggo' version of its new-generation Leon to get to know.
All right, so our SE Dynamic car is one rung up from entry level, but it does use the entry engine: a 108bhp 1.0-litre three-cylinder petrol with no mild-hybrid tech in sight. Even more unusually for a press car, it doesn't have a single option. Even metallic paint is a no-cost addition.
So while expectations will be kept in check, it's often quite endearing to drive a modestly specced, small-wheeled, low-powered variant – particularly one with a manual gearbox, as we have here. We'll also be moving up the range in a few months to see if the additional expense is worth it.
But back to this Leon. At a smidge under £21k (a price we're becoming used to seeing on superminis these days), it's a decent amount of car for modest cash. Yet it's not too utilitarian inside, featuring the larger, 10.0in touchscreen with satellite navigation and voice control, the digital cockpit, climate and cruise control, LED headlights, keyless start and even park assist (alongside front and rear sensors).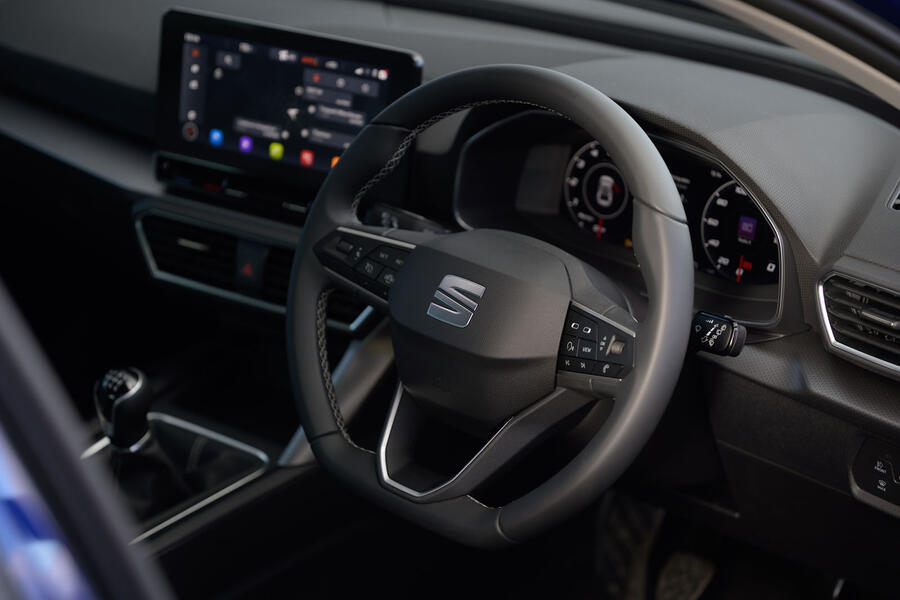 There's no nasty plastic wheel and gearknob, as both are stitched in leather. There's also a suite of safety tech, including lane keep assist and front assist. In short, it ticks the boxes customers expect it to, and a few more besides.
Or does it? Maybe my expectations are different from those of typical buyers, but there are a few missing features that I'd consider pretty fundamental for any £20k-plus hatchback. Things such as coming and-leaving-home lighting, a central armrest and even a rear armrest-cum-ski hatch are made conspicuous by their absence. All three are added on higher trims, such as FR, but frankly are far more of a priority to me than any self-parking wizardry.