Why we ran it: To find out if this hot rod Boxster can sustain its appeal with day-to-day use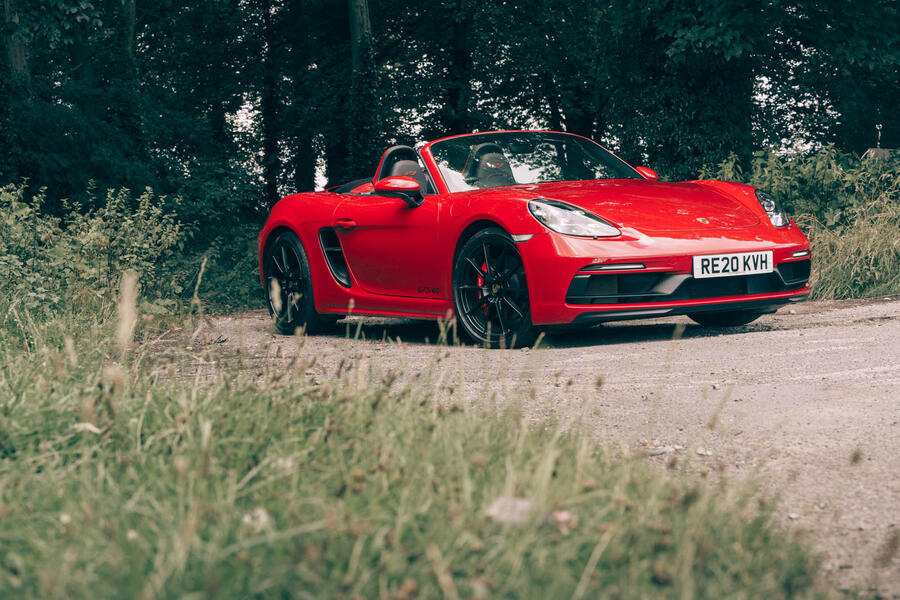 Time is up with our harder-edged Boxster. Did the novelty wear off? - 22 December 2021
Does the Boxster GTS live up to the hype? That's what we wanted to learn from living with one, and what we couldn't know by turning up at the 2020 launch event for a brief but tantalising taste of the car in ideal conditions. Clutch pedals and thirsty engines are great fun in the moment – always have been, always will be – but they have the potential to wear thin with daily use. And ultimately, broad-battedness is what has always separated the Boxster from other smallish mid-engined cars such as the Lotus Elise and, more recently, the Alpine A110. The Boxster's ability to remain special while also slipping into your life with relative ease is something about which Porsche thinks carefully and knows is a tenet of the car's appeal – as is fair value. Would these attributes hold true in the face of the biggest engine yet slotted into the model, and the GTS 4.0's correspondingly high price?
Ours was a Carmine Red car with the manual gearbox and around £9000 worth of options, including that paint (£1658), the Alcantara interior pack (£1242) and dynamic LED headlights (£1397). All in all, it was a serious machine, although not as serious as it might have been. It's possible to have the GTS with the 918 Spyder-style bucket seats and carbon-ceramic brake discs, but those two options alone add nearly £9000 to the base price. Our car did without.
Equally, it could have been a softer proposition had it sat on the more relaxed, 10mm-lower adaptive suspension (that's 10mm compared with the regular Boxster), rather than keeping the GTS's standard 20mm drop. And, of course, there was the clutch pedal, the presence of which saves you the £2303 Porsche asks for the dual-clutch automatic PDK gearbox while demanding more input from the driver, even with rev- matching functionality. All in, RE20 KVH was cooked medium rare: not well done but definitely not raw.
The gearbox is the defining question of the GTS conundrum. Manual or PDK, you're getting the best engine in the class (I strongly feel that for this kind of car, your only real alternative is to pay much more for an Audi R8 Spyder), but while the manual offers greater tactility, the longer gearing it uses, particularly for second, always makes that engine harder to enjoy. The clutch travel is also longer than I'd have liked. It gives plenty of margin for error when pulling away but does mean your left leg gets a workout in traffic.