What is it?
Why we're running it: To see if Peugeot's smart new generation saloon and estate really does offer a viable alternative to German premium rivals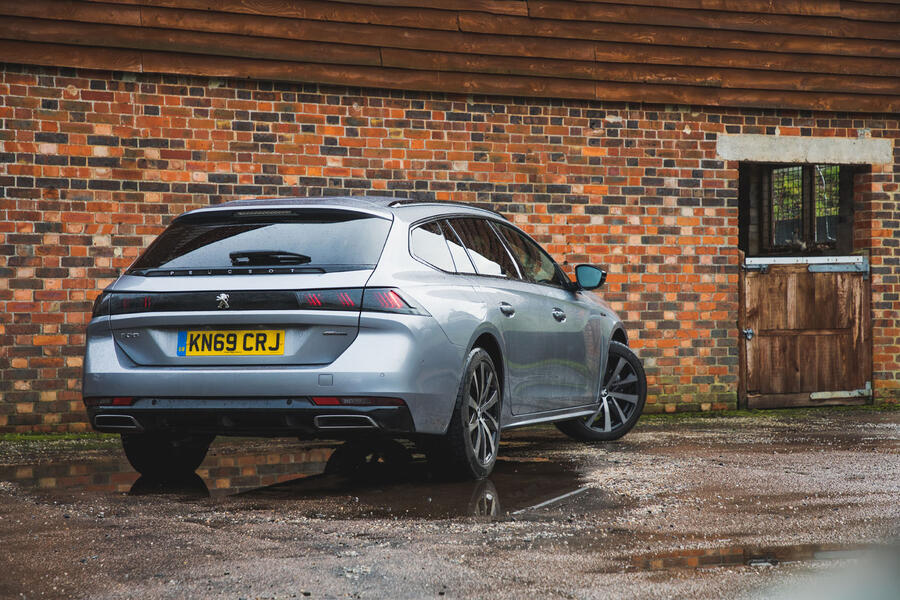 Life with a Peugeot 508 SW: Month 5
How did the 508, in both petrol saloon and diesel estate forms, measure up to premium rivals in the cold light of day? - 12th February 2020
At least it won't be boring.
Those were my words on Peugeot's smart, stylish 508 saloon in my opening report last summer. After plenty of time to get to know first the saloon, or Fastback as Peugeot calls it, and then the SW estate variant, do I stand by that statement? Yes… and no.
Yes, in the sense that Peugeot's alternative to the beloved BMW 3 Series is really that. There: a positive answer to why we were running it, straight up. But although the 508 offers pleasing refinement, plenty of comfort over long distances and respectable figures when it comes to fuel forecourt visits, we can't say it's an equal to Munich's benchmark saloon – nor either for those from Stuttgart and Ingolstadt for that matter. In terms of performance, it's just not that special.
Life with the 508 is easy and, given its striking looks in both saloon and wagon form, it's always a pleasure to return to. But once the miles begin to rack up, it's also the type of car you stop thinking about. So was my opening statement wrong? 'Boring' sounds harsh. 'Unremarkable' is fairer. That's meant as a back-handed compliment: sometimes, especially on dull commutes in heavy traffic, a car that doesn't ask too much from you and delivers you safely to your destination is just the ticket.
On that point, neither car came anywhere close to letting me down during the test, which really shouldn't be taken for granted, even today. The GT-spec saloon had the more engaging engine, its 1.6-litre petrol inevitably offering more power and less torque than the SW's 1.5-litre diesel. Neither could be described as fast, but the saloon picked up from rest promptly and perked up in Sport mode on flowing A-roads. But did it deserve that GT badge? The connotations of that abbreviation are a lot to live up to. The 508 looks the part, and even offers a faint whiff of American muscle car – but it's not really a Mustang, or anything close.