The Autocar Awards, in association with NOCO, celebrates the most impressive motoring achievements of the past 12 months and the people responsible for driving the industry forward.
Held at Silverstone's Wing complex, this year's event shone a spotlight on the amazing cars, innovative technical achievements and inspiring leaders that have helped to make 2019 another pivotal year for motoring.
Our top accolade, the Issigonis Trophy, was awarded this year to Daimler CEO Dieter Zetsche, whose passion for all things automotive and a customer-friendly business ethos have helped establish his brand as a flagbearer for innovation and development.
Autocar Awards 2019: Daimler CEO Dieter Zetsche wins Issigonis Award​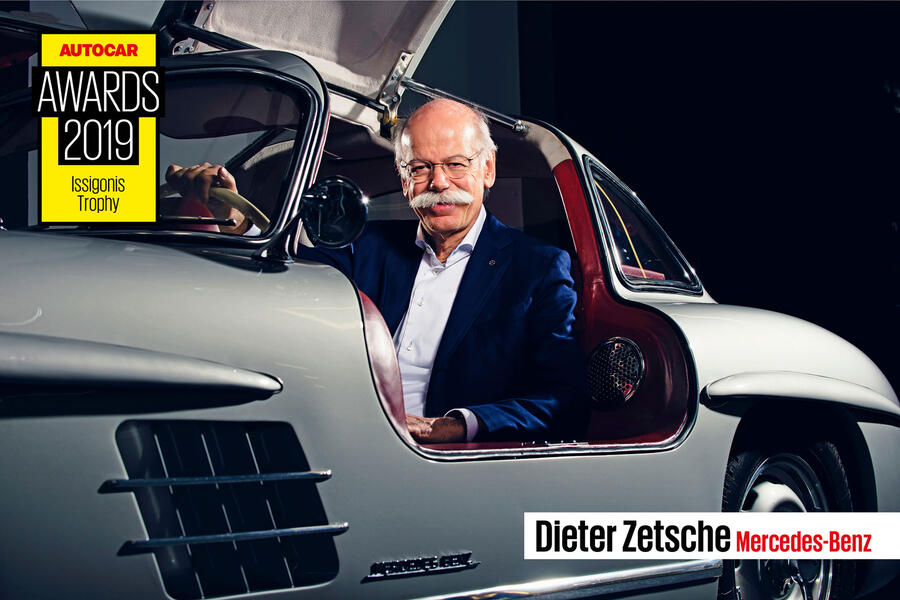 The Sturmey Trophy for technical achievement, named after Autocar founder Henry Sturmey, was given to Renault designer Laurens van den Acker. Under his design stewardship, the French brand's models have become renowned for their progressive and beautiful styling, helping to make the future of motoring look very bright indeed.