Why we ran it: To see if Citroën's luxury offshoot has finally built a car with the right mix of integrity and premium feel to take on the German, British and Swedish elite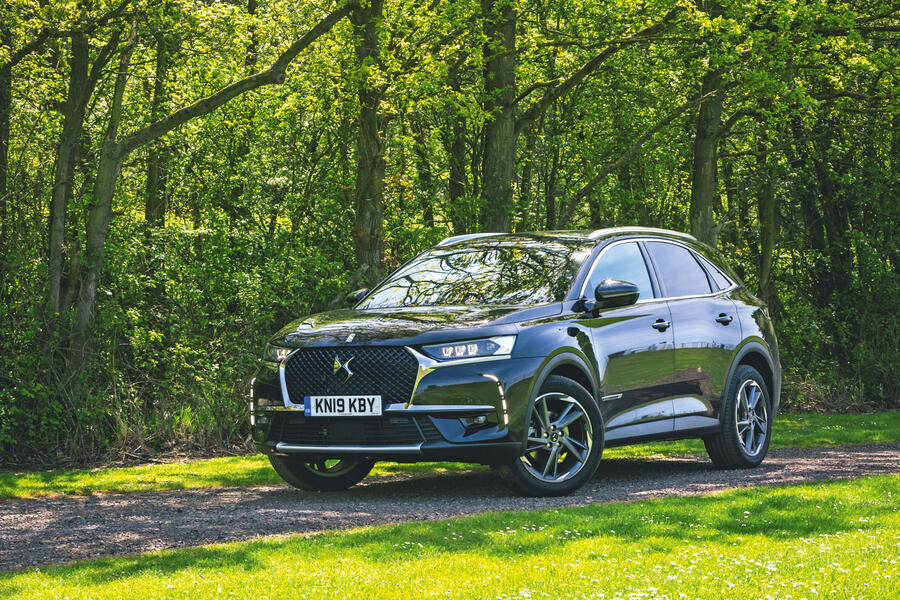 Life with a DS 7 Crossback: Month 5
DS has its eyes on the wealthy uplands of the premium-loving buyer. Has this SUV been the vehicle to take DS there? - 4th December 2019
Ever found yourself staunchly defending one of your offspring while knowing full well they've done something wrong? That's what running the DS 7 Crossback for a few months has felt like.
With the odd exception, everyone who borrowed the big DS for a short period always came back with something to complain about, rather than a glowing report. Whether this is more indicative of the inherent need to critique (or just plain cynicism) of my colleagues or something fundamentally wrong with the car is up for debate, but it certainly wasn't universally loved.
Although I initially shared many of my peers' criticisms of the car, I found the foibles softened through familiarity. Part of that could be because of the generally more positive reactions of friends and family, particularly when they'd climbed aboard and experienced the car's best asset – its interior ambience.