Why we ran it: To see if Audi has finally made an executive car with the broad appeal needed to truly challenge the class best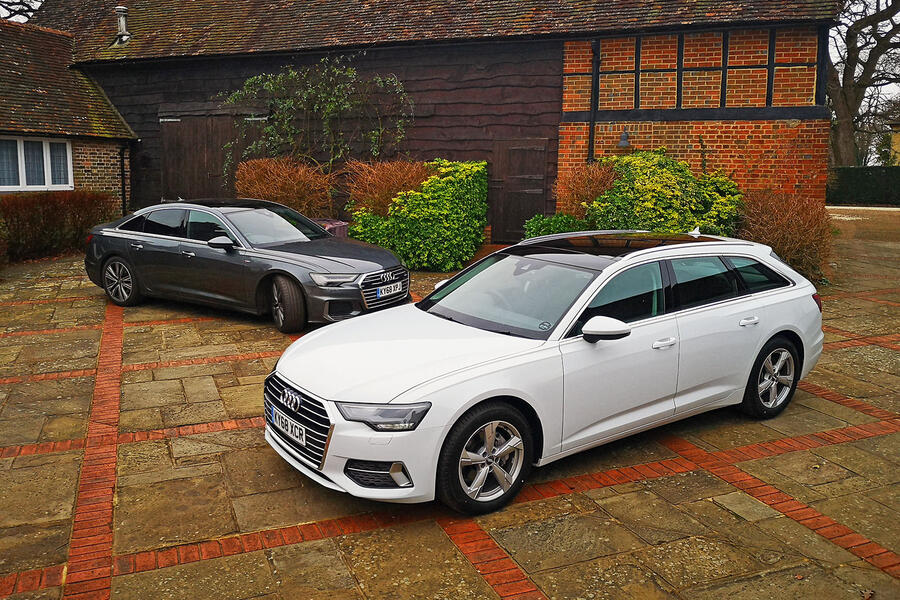 Life with an Audi A6 Avant: Month 6
Six months, two A6 bodystyles and one impressed driver. But, in the executive car class, is very good, good enough? - 29th May 2019
Fine margins. That's what counts in an Audi A6. Before we've even sat in one, we know it's going to be good: refinement will be high, inside and out; the driving experience will be smooth and comfortable; the car will be brimming with safety tech; and it is likely to be highly efficient on fuel. Great. But beyond this admirable premise, the little things matter – because expectations rocket when you live in the German-badged 'premium' realm. At these prices, great is not good enough: an A6 has to be outstanding.
That's a daunting target, particularly when you consider the model's position in the Audi saloon range. The A4 makes sense: common denominator mid-sized family car appealing to the mass market. The A5? That's the sporty one. As for the vast A8, here's the full limo experience, whether you're driving or sitting in the back. But in the middle of them the A6 has to please across all genres. The 'broad appeal' specified in our brief is in its DNA: user-friendly for families, bringing a touch of luxury, while naturally also offering high performance.
So does Audi live by the same fine margins so often found in rarefied rivals from BMW and Mercedes-Benz? That was our task to discover. Six months, split in half by two different specs. Here, we concentrate mainly on the Avant estate, but we began with the attractive and faintly muscular quattro saloon.
It would prove a tough act to follow, thanks to its top-of-the-range '50' spec and an obscene list of options that added more than £20,000 to the already significant £49,270 price. Finished in Daytona grey, the car looked smart sitting on 5-V-spoke two-tone alloys, while inside it felt like a spaceship (more foreboding Galactic Empire rather than knockabout Rebel Alliance, in Star Wars-speak). The dark, luxurious finish contrasted against stark polished metal, while at night pin lights colour-coded to your particular driving mode only enhanced the Death Star vibe.