Why we're running it: To discover whether a drop-top Mini could be the perfect car for summer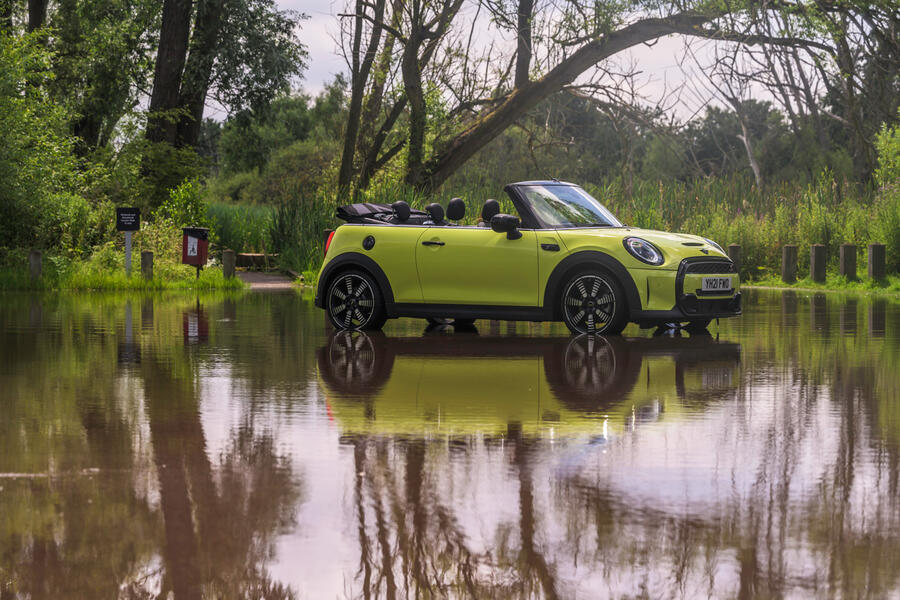 Life with a Mini Convertible: Month 1
Its handling prowess comes to the fore on a trip to the Peaks - 18 August 2021
So southern am I that I was once part of a football crowd singing a rude song about the north to the fans of, er, Watford. Forgiveness is therefore begged for the fact that, until just recently, I had never visited the Peak District.
Beautiful, isn't it? Lush hills turn into sheer-faced mountains, conjoined by wide valleys, covered intermittently in heather and peat bogs and grazing sheep. Overlapping a railway line miraculously surviving from a bygone era, serpentine roads meander their way through a series of picturesque villages, flanked by flint walls and cottages that soothe the city-dweller's soul.
Not many of these roads are fast (not if you have any respect for your own safety, anyway), but some of them allow you to get up to 60mph for a time. And as you will well know, speed is hardly a prerequisite for a corner to be fun; it's all about how you can get from one to the next.
Piloting my Mini Convertible Cooper S with my friend from his Nottingham home, through Bakewell and up to Blue John Cavern, I came to thoroughly appreciate the compact Convertible's combination of a lithe chassis, accurate and weighty steering and strong performance. (A shout-out to the chap enjoying his 1960s Alfa Romeo Spider who, seeing our intention and recognising his relative lack of pace, allowed us past; the opposite to Derbyshire's most cautious Kia Sportage driver.)
Carry an appropriate amount of speed into the approaching corner and the Mini will follow you obediently to the apex, then get its head down and power out at a lick.