Why we ran it: To discover whether a drop-top Mini could be the perfect car for summer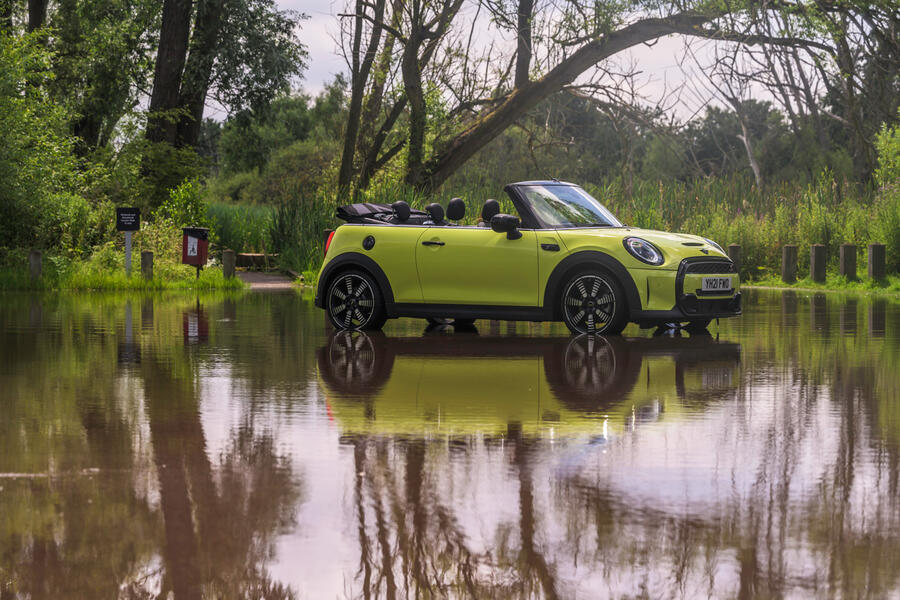 Life with a Mini Convertible: Month 4
Winter is coming, so it's time to give back our soft-top. Should you consider buying one ready for next summer? - 24 November 2021
As we all stagger towards the end of the year, I find myself wondering what exactly it will be remembered for. The horrors of 2020 cast a huge shadow over 2021, and there has been no day of celebration to mark a sudden end to pandemic times.
From a personal perspective, things started looking up in the summer, when I became the custodian of my neighbourhood's most attention-grabbing car, with a retractable roof and enviable performance.
When the Mini Convertible Cooper S arrived back in June, we were seeking to find out if it could be the perfect car in which to enjoy the summer. And although 2021 didn't deliver a particularly sunny season, I would say the Mini submitted a fairly convincing case for itself.
One high point was a weekend away visiting friends, when we went exploring the Peak District. Imagining the grey sky was blue and the raindrops were rays, we put the roof back and went for a blast – and indeed had a blast. In fact, I would retract the roof pretty much every time the heavens were closed, any worries of the cold allayed by a heated seat and the air-con, even if it was just going to the gym or taking the dog for a walk in the countryside (his fear of getting into any car was assuaged by the openness to the environment).
Of course the Mini attracted plenty of attention, but although hardly an extrovert, I didn't mind this, as almost exclusively it was just people goggling at the Zesty Yellow paintwork. Clearly such a car also paints a kind picture of its driver, as for the first time ever I was the subject of a hitch-hiker's thumb.
Any semblance of discretion I would have had was most likely destroyed by the fact that the Harman Kardon stereo was a £600 option more than well spent. Sorry, residents of Brighton, if you were ever involuntarily subjected to Phil Collins, it genuinely wasn't me controlling the Bluetooth.