Why we ran it: To see if the CX-30's sleek style and driver-focused dynamics make it stand out in the congested family SUV class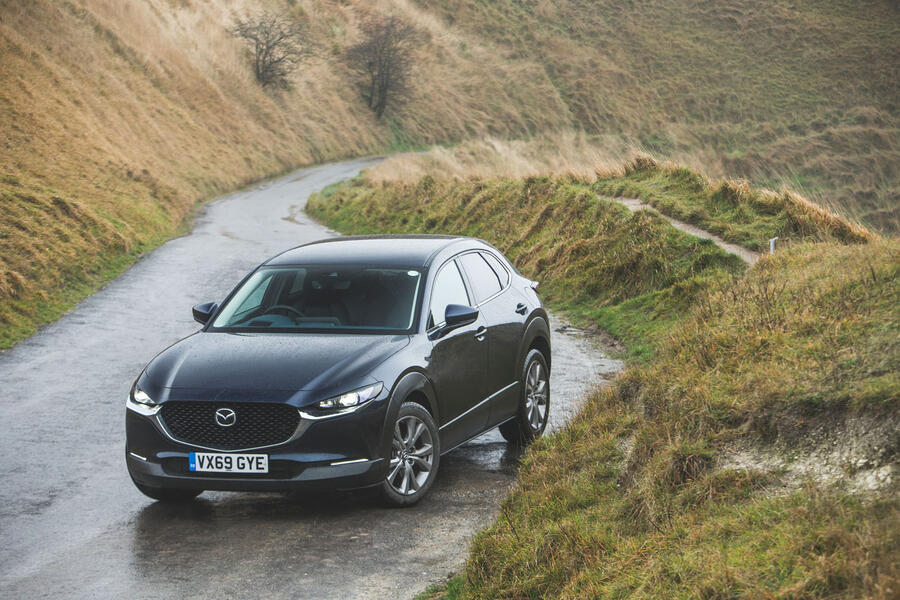 Life with a Mazda CX-30: Month 3
Has the Japanese brand's late entry into a crowded class done enough to win us over? It's time to find out - 14 April 2021
Do the best things come to those who wait? That was the question we hoped to answer when our CX-30 arrived late last year. Considerably late to the increasingly crowded compact crossover class, Mazda was hoping that its first effort would have the talent and tenacity to offset the fact that it would have to fight harder than most to get your attention.
I'll cut to the chase and reveal that if, like us, you enjoy driving above all else, the CX-30 deserves serious consideration if you're in the market for a high-riding family car. There were a number of reasons why, but perhaps the most compelling was how much better to drive the CX-30 was than its crossover compadres.
As it has with all of its current models, Mazda really has managed to distil the spirit of its MX-5 into the CX-30. From the deliciously mechanical gearshift through to the accurate steering and surprisingly biddable handling, it's always a pleasure to drive. So well-honed are the controls, and so satisfying were they to use, that even a sedate run to the shops elicited more smiles than some harder-driven journeys in faster but less engaging so-called 'performance' cars. Really.
Yet there's more to it than that. The car looks great: its taut lines, sharp creases and unusual concave surfaces drew a surprising amount of attention, which is unusual for what's essentially a jacked-up family hack. Perhaps a bolder colour than Deep Crystal Blue (it always looked better after a wash and polish) would do the shape even more justice, but few, if any, rivals have a more arresting design.
The flair continues inside, where the CX-30 feels more expensive than its £25,540 price would have you believe. Its flowing dashboard looks great, while most of the materials bear more than a passing comparison to those used in pricier premium models. Sport Lux's cloth seat trim is a little scratchy, but it's also hard-wearing and its stiction properties hold you more firmly in place than the leather upgrade of the GT Sport.