Why we're running it: To see if this newest twist on the Range Rover formula is worthy of the badge – and its price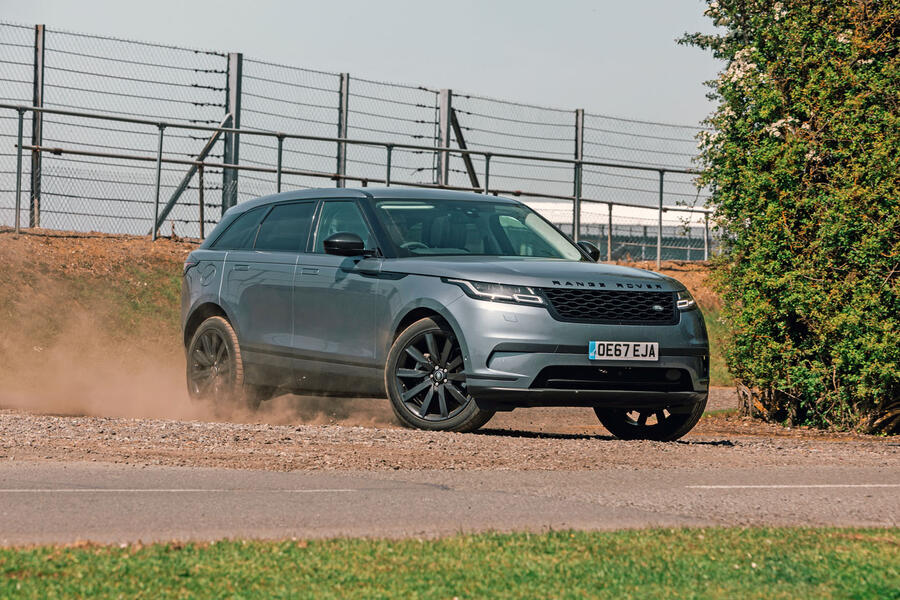 Life with a Range Rover Velar: Month 4
A switch from V6 diesel to V8 petrol adds power – and more fuel stops - 30 October 2019
There's more than just a different colour to the Velar pictured below compared with the one you've been seeing on this page in recent weeks. With the clock on this story ticking down, the miles racking up in record time on that V6 diesel and our desire to explore the breadth of the Velar's range, the oil-burning Velar is now back with Land Rover.
More on that next time, but in its place, and quickly racking up miles of its own (though that 20k odometer reading above applies to the departed V6 diesel, as this new Velar's appearance here is a one-off), is this new range-topping SV Autobiography Dynamic version. Its name is too much of a mouthful, so it's best described as the Velar V8.
Just don't call it the hot Velar. Yes, it's 'hot' in the sense it has a 542bhp supercharged V8 petrol engine, the likes of the steering, suspension, transmission and four-wheel-drive system have all been given a sportier tune, and those quad exhausts aren't exactly shy and retiring. Yet it's still not an out-and-out performance machine in the way its Jaguar F-Pace SVR sister car is. Land Rover is keen to increase the luxury (hence Autobiography) just as much as the performance (which is where the Dynamic part of its name comes in).