It's perhaps a sign of our embattled and topsy turvy times that despite a cost of living crisis, pressing climate concerns and a war in Europe, sales of Luxury SUV continue to boom. In fairness, you can't exactly blame manufacturers for trying to meet demand, because these large and lavishly appointed machines all come with a healthy slice of profit baked in - and after years of pandemic-enforced sales restrictions most firms want to make heavily-fatted hay while the sun shines.
Moreover, think what you will of these four-wheeled displays of conspicuous consumption, there's no doubting their versatility or the depth of engineering on display (or even hidden away). Melding the cosseting comfort of an executive saloon with refined and mature road manners, many of these machines can also squeeze in seven occupants and still have space to spare. Then there's the fact that many can head further off the beaten track than you'd ever thought possible = although whether you want to pitch diamond cut 21-inch rims and special order matte finish paintwork against mud, rocks and hawthorn hedges is another matter.
And despite their bluff appearance and gas-guzzling reputation, many of our contenders in this list feature plug-in hybrid powertrains that could save a fair chunk in fuel costs as well as deliver some healthy Benefit-in-Kind savings for company car users. Now almost every premium player (and upmarket wannabe) has one of these models on their books, but to make things easier we've picked out ten of the best for you.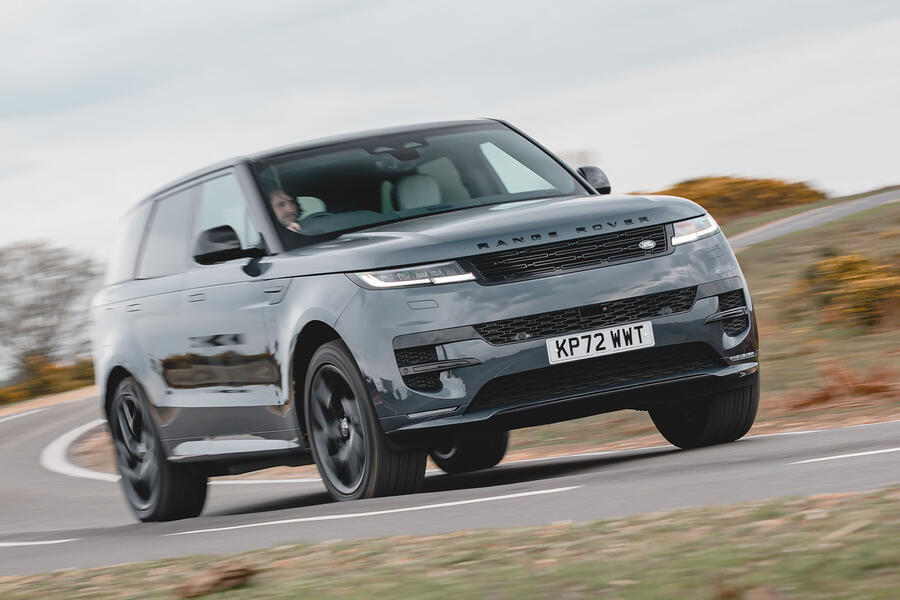 Many brands have tried to muscle in on this increasingly crowded corner of the market, but none has yet managed to depose the king of luxury SUVs: the Range Rover. In this case it's the one-rung-from-top Sport, which objectively speaking is a fractionally more complete and compelling purchase than its fractionally larger and much pricier big brother.
Now in its third generation, the Range Rover Sport does a fine job of pitching for the title of 'every car you'll ever need'. A material richness that befits its luxury billing is expected, as is the imperious off-road ability and loping on-road comfort. The space and seven-seat versatility is also a carry over from its extremely successful predecessor. Less expected in the surprising dynamism that makes the Sport feel far more fleet-footed than its vast exterior dimensions would suggest. This is achieved in no small part by the optional anti-roll air suspension and four-wheel steering option, the later giving a real boost in agility.
It's built on the same MLA-Flex platform as the full fat Rangie, which means it offers a complete catalogue of abilities, and while it's not quite as large or as spacious as its bigger sibling, the Range Rover Sport more than makes up for it with its remarkable breadth of talent. Then there's the first-rate cabin richness, refinement and luxury ambience, while Land Rover's latest 13.1-inch Pivi Pro infotainment finally gives the brand the onboard tech to rival the best.