What is it?
Land Rover's new 2018-model-year Range Rover Sport plug-in hybrid is a car with a shelf life short enough to make unrefrigerated prawns look like a prudent Saturday morning market-stall purchase. A dodgy prawn will make you ill, of course – and an over-ripe Range Rover almost certainly won't. And yet the analogy seems a fair reflection of the rapidly changing emissions testing landscape in which manufacturers like Land Rover are being challenged to survive at the moment.
According to Land Rover, this new P400e model has been available to buy since February. The reasons why Gaydon has waited until August to launch the car to the UK press haven't been made clear, but they're probably not as sinister as a cynic might expect of something with such a complicated powertrain. Pent-up demand for a tax-efficient non-diesel Range Rover Sport has been running high – or so says Land Rover – and the company has, until now, been so busy building customer cars that it hasn't had a chance to make many for demonstration fleets.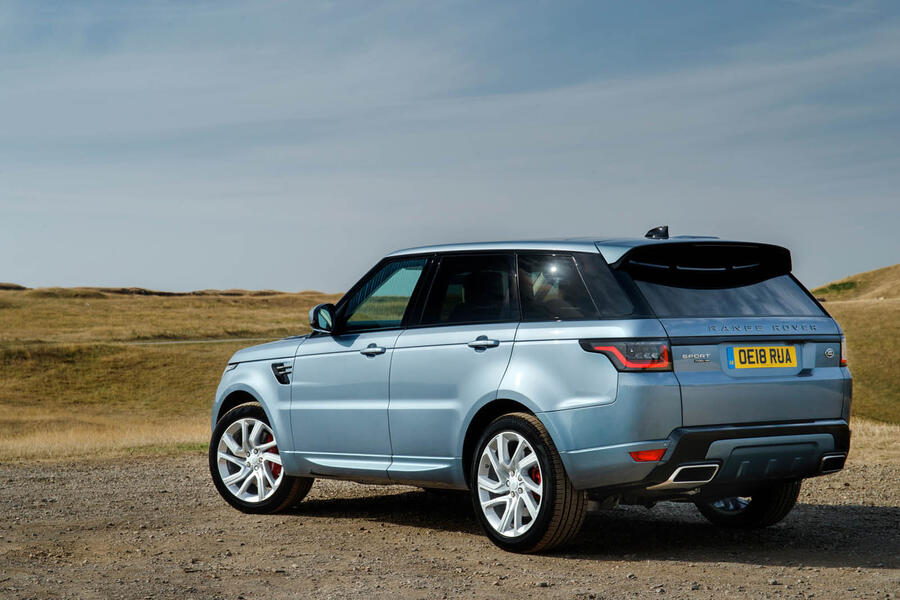 Which is fine in principal; we'd never quibble with the notion that paying customers are more important than road testers like us. Thing is, in the intervening six months between the start of production and now, this car has already been effectively replaced by a 2019 version with a more powerful electric motor and a few other equipment, trim and software revisions, certified under the new WLTP emissions regime. So it's the '19-model-year version you'd be putting a deposit against if you strode into your nearest Land Rover dealership tomorrow and ordered a brand-new, factory-built car – which are coming through onto driveways later this year. Knowing how expensive automotive product development is generally, that's mind-boggling, isn't it? And yet only by moving this fast can the likes of Land Rover keep up with the current pace of change in emissions legislation.
The 2018-model-year version we've just tested was announced in the autumn of last year, and is the first Range Rover Sport with a plug-in hybrid derivative. And, much as you might assume it's an impossible car to actually buy right now for the reasons we've just outlined, that's not quite the case – with some examples available in dealer stock for those willing to seek them out, and a handful of nearly new 'approved used' ones around too.