Why we're running it: Can Audi, through this new electric family crossover, retain its premium appeal in the EV age?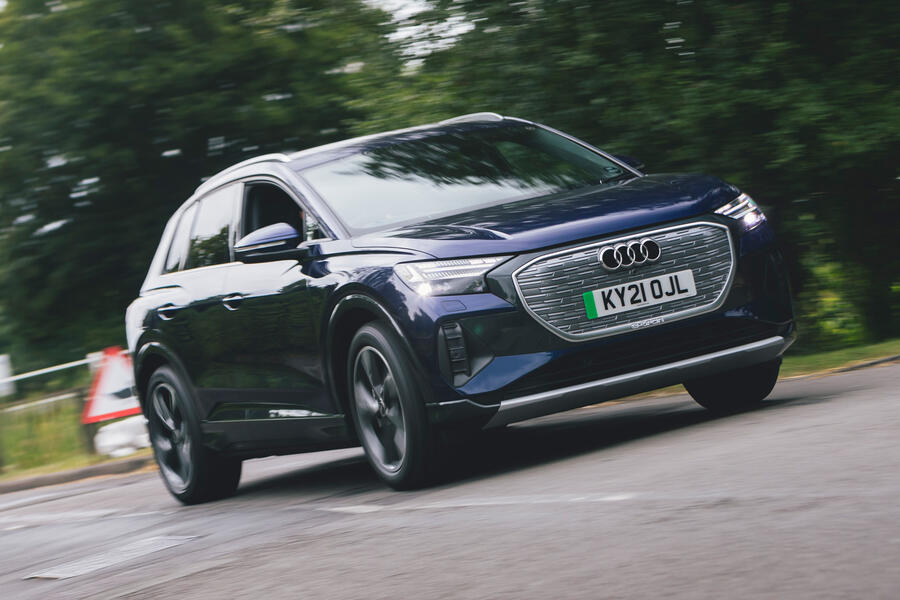 Life with an Audi Q4 E-tron: Month 3
Trips require planning but no plan survives contact with the vet - 1 December 2021
The family Ford Fiesta was all ready to be packed up to travel 200 miles to the north Norfolk Airbnb we had booked for a few days away when my partner asked why we weren't going in my work car, like we always do. It's electric, was my reasoning. Which was fairly flimsy reasoning, given that I had spent the past few weeks answering the first question most people asked me when they saw my latest Autocar fleet test car was the new electric Audi Q4 E-tron with "about 300 miles".
With such a range, why wouldn't we take it? So we did. It was still early autumn at the time, with mild weather, so the 300-mile range figure could be relied on.
Past experience tells me to knock off about 40% of an electric car's range in winter, and with a dog on board for the long journey and no desire to make it any longer by leaving ourselves at the mercy of the public charging network, it's not a journey that I would take on by the time you read this. Yet back in mid-September, I couldn't foresee any jeopardy.
Until the dog decided to lose a whole nail and needed to see the vet at the precise early Saturday time we had planned to set off at to beat the traffic. So the three-and-a-half-hour-or-so journey quickly became a five-hour one, as the M4 and A1(M)'s closure exposed us to more of the M25 and godforsaken M11 than one's stress levels would ever want.
Smooth, quiet electric power and one-pedal driving with maximum regenerative braking made stop-start traffic about as tolerable as it ever could be, and it also helped the range, because we weren't draining power driving at fast motorway speeds. And so it was that we reached our destination with 25% battery remaining – an indicated 80 miles. The only range anxiety had come from one's bladder as we crept slowly, teasingly towards the services in the height of the M11 traffic.