With 17,500 miles the clock and the end of our 12-month stint with the Vauxhall Astra approaching, I'd been wondering whether the car would need a service before it had to go.
The handbook says the initial dealer visit is due at 20,000 miles, so I was a little surprised to see a message on the instrument display demanding an oil change some 2500 miles early. Anyway, I booked the Astra in at the Vauxhall dealership in Richmond, and as expected it came through with a clean bill of health.
The dealer also took the opportunity to carry out some updates, including tweaks to the headlight and engine software, while the Astra was up on the ramp.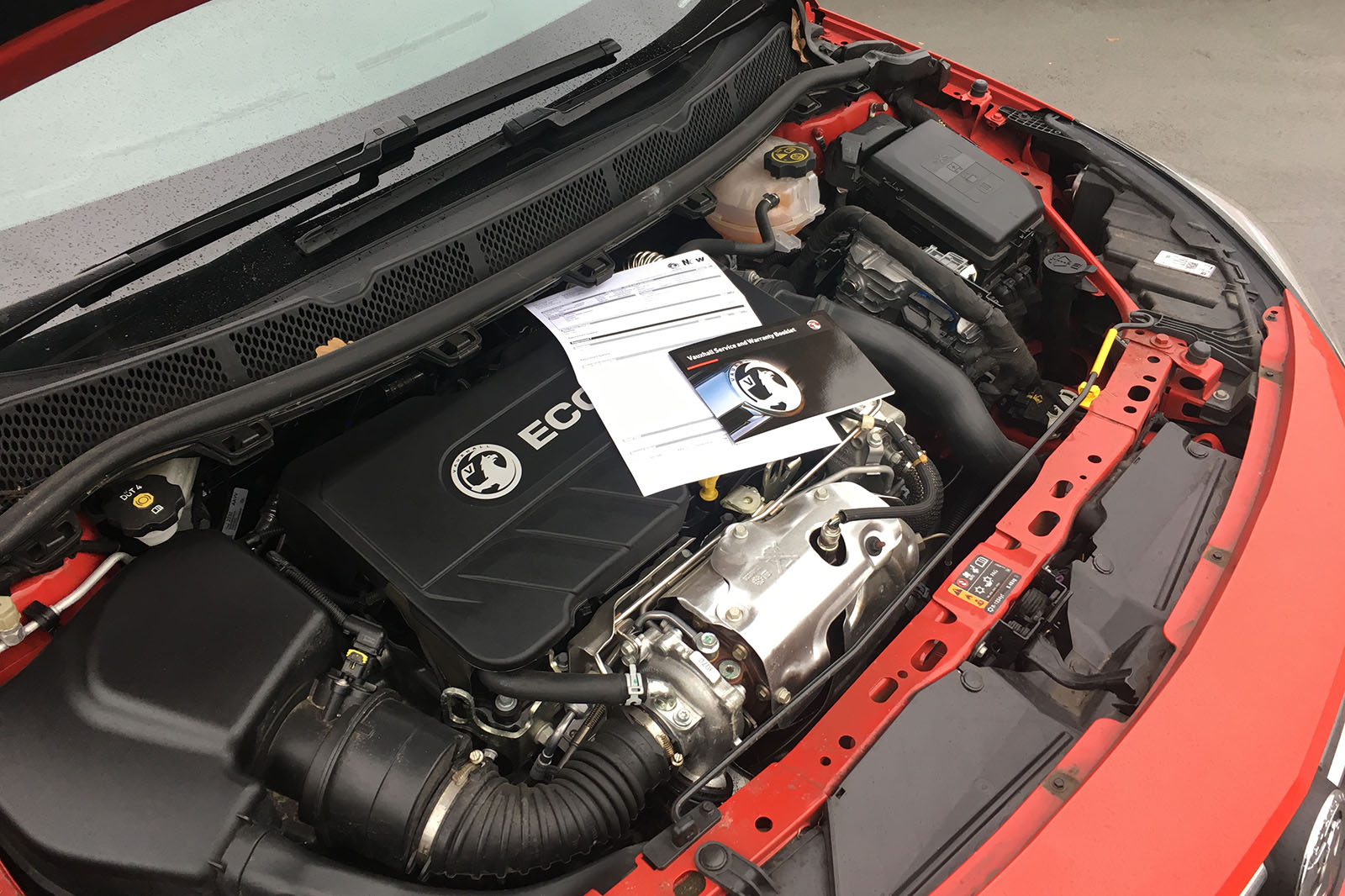 While awaiting a phone call to confirm that the car was ready, I received an email from the dealer. It contained a form outlining the outcome of the 35-point visual inspection carried out as part of the service and stated whether any additional work was required through a simple traffic light colour code system. You don't usually see findings such as these until you return to the dealer, but doing it this way allows you to fully absorb any recommendations made by the technician at your leisure.
There was also the bonus of a short headcam video from a technician, explaining the areas checked and worked on. While it was no Quentin Tarantino production, it relayed the news in an easy-to-understand format – a nice touch.
Once I'd returned the electronic form, the dealer called me back within minutes to find out when I'd like to collect the car. Because our Astra didn't require any additional work, all that was left was to pay the fixed price of £159 – a pretty reasonable amount, I thought. I left feeling very satisfied with the whole experience.
VAUXHALL ASTRA 1.6 CDTI 136PS SRI NAV
Price £21,480 Price as tested £23,800 Economy 56.1mpg Faults None Expenses Service £159 Last seen 30.11.16
Read our previous reports here