The Citroën C6 of 2006-2012 must be one of the few cars that was launched with its own specially commissioned garage. Described by the building's designer as "an envelope to present the C6 in a truly unique and independent environment", the garage, designed by architect Neutral, was made from light-transmitting concrete (it had optical fibres embedded in it) and cost £112,000, or about three times as much as the most expensive C6.
You won't find any for sale in the small ads today. On the other hand, there are a few examples of the car it was intended to accommodate. A few, note, not loads, since the C6 never caught on among the Audi and BMW drivers at which it was aimed. Well, sort-of aimed. The thing was, the C6 was more showcase than fleet tool. Its hydropneumatic suspension was the latest Hydractive 3+ version with three automatic position modes (motorway, poor road surface and either comfort or dynamic). The system used orange LDS synthetic hydraulic fluid instead of the traditional green LHM mineral stuff.
At rest the big Citroën looked cool and sleek; at speed it rode the nation's roads as if the Asphalt Industry Alliance had at last got its way and blown the nation's road tax on bitumen.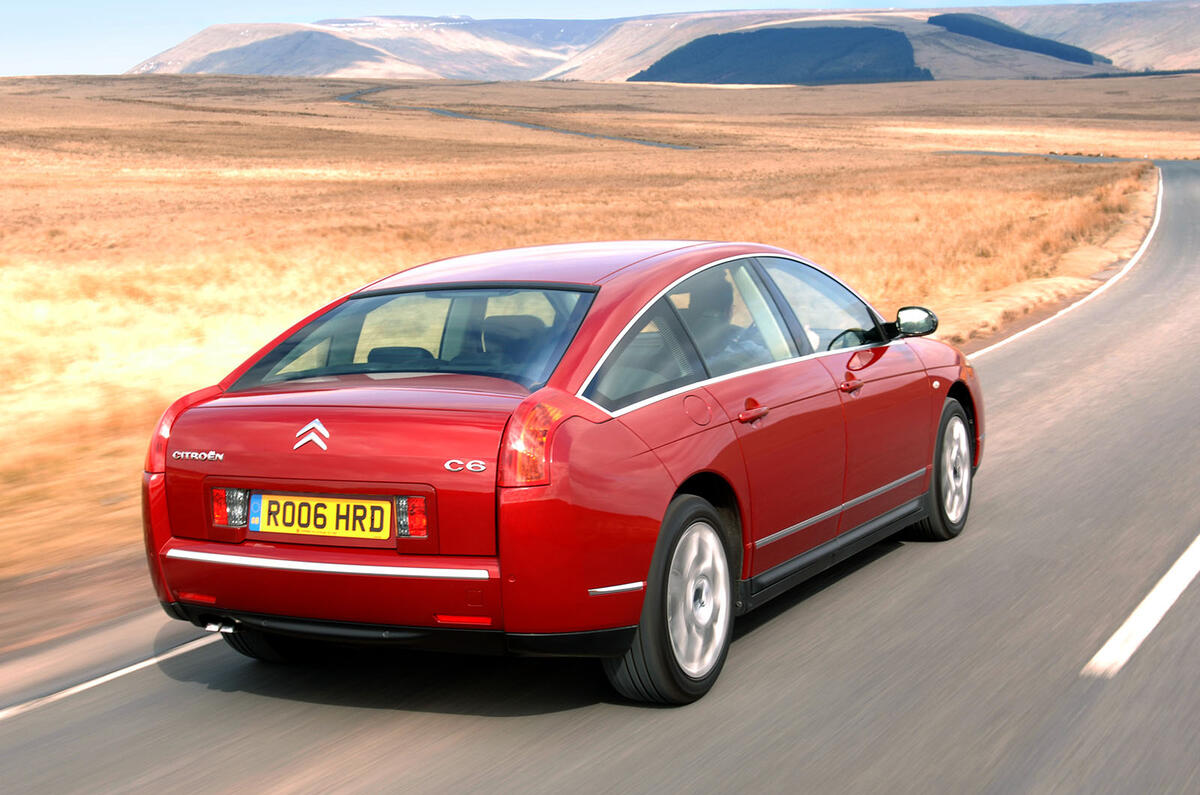 Standard equipment included nine airbags, an active rear spoiler, a pedestrian-friendly active bonnet, xenon lights, a head-up display and tyre pressure monitoring. Options included the Lounge Pack, offering powered and heated rear seats.
All this kit took the price of the most expensive C6 to around £40,000, which was a huge sum compounded by the horrendous depreciation that followed. It was a steep curve but one that in recent months has begun to bottom out as buyers looking for something different seek out tidy C6s.
Most surviving examples are of the 205bhp 2.7 HDi twin-turbo V6 automatic variety (it was a six-speed 'box), available from launch and offered in Standard, Lignage and upmarket Exclusive trims. Also on sale from launch was a cooking 171bhp 2.2 HDi four-pot, this time in manual as well as automatic forms, although it didn't sell well.